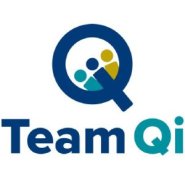 Team Evaluation and Assessment Measure - quality improvement (TEAM-QI)
TEAM-QI is an evidence-based, assessment and feedback quality improvement process that has been co-designed and developed by leading experts in healthcare teamwork working in collaboration with healthcare teams.
Start date
01 February 2021
Overview
Multi-disciplinary team (MDT) working is the cornerstone of health and social care services, however the MDT structures and effectiveness are variable, and failures in teamwork are often reported when poor outcomes occur.
TEAM-QI has been developed by leading experts multidisciplinary in teamwork and builds on the success of the award-winning MDT-FIT, an evidence-based team improvement programme for cancer.
TEAM-QI has been developed to provide a process by which health and social care teams can assess and improve their MDT working.
Informed by our previous work, TEAM-QI is designed by academic and clinical leaders in healthcare workforce and teamwork. It has been co-designed through cycles of testing and refinement with healthcare staff. 
It is designed to require minimal time and organisational resources and is a team-owned process (developmental not judgmental), enabling anonymous honest feedback from every team member about their strengths and areas for improvement.
Aims and objectives
We are currently recruiting partner organisations to test our enhanced TEAM-QI process.
If you are interested in learning more about how TEAM-QI could help your organisation or team please contact Dr Jenny Harris (jen.harris@surrey.ac.uk) or Professor Cath Taylor (cath.taylor@surrey.ac.uk).
Why use TEAM-QI?
It works! Most MDT members (74%) are positive about MDT-FIT and its capacity to facilitate improvements to team-work and want to use it again (it is designed to be used annually).
On average MDTs set 8 actions for improvement, with 90% being implemented/or in the process of being implemented 9-months later.
Team-based assessment can be used as evidence for revalidation and appraisal processes.
TEAM-QI is both diagnostic and interventional, for example it could be used to identify team training priorities to meet the 'staff training and working together' essential action arising from the Ockenden Report (2020).
Funder
Team
Principal investigators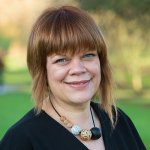 Professor Cath Taylor
Professor of Healthcare Workforce Organisation and Wellbeing
Biography
I am Professor of Healthcare Workforce Organisation and Wellbeing in the School of Health Sciences at the University of Surrey. I have worked in Health Services Research since 1997, following completion of a Psychology degree at Swansea University. My academic career began at Imperial College London (1997-2002) followed by Kings College London (2002-2017).
My main research interests are improving the wellbeing of the NHS workforce and assessing and improving multidisciplinary team working in healthcare teams. In relation to the wellbeing of NHS staff, I have conducted national cohort studies of mental health in hospital consultants, and worked alongside Professor Jill Maben (also at University of Surrey) to complete a national evaluation of Schwartz Center Rounds in the UK, funded by the NIHR. I am currently funded by NIHR to complete a realist synthesis aimed at understanding how to improve mental wellbeing in nurses, midwives and paramedics. My work in relation to multidisciplinary teams led to the development of a cancer multidisciplinary team assessment and feedback tool (named MDT-FIT) that won QiC Oncology Digital Innovation of the Year in 2016. I am currently working with Surrey and Sussex Cancer Alliance to support and evaluate improvements to multidisciplinary team meetings across three tumour pathways.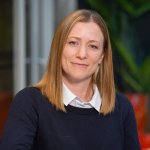 Dr Jenny Harris
Senior Lecturer in Cancer Care and Health Statistics
Biography
I am a Senior Lecturer in Cancer Care and Health Statistics the School of Health Sciences at the University of Surrey and oversee HSstats our statistical advice service for Health Science students and staff.
I have worked in Health Sciences research since 2003. Previously I worked as a Research Fellow for the EU funded eSMART project, an RCT using smartphone-based remote-monitoring to monitor chemotherapy-related toxicities for people with cancer across five European countries. I have worked in the independent research sector as a Senior Researcher at the National Centre for Social Research (2006-2011) and as a Research Associate at King's College London (2003-2006; 2011-2017).
My research interests include survey methodologies and questionnaire design, the evaluation of complex interventions (quasi-experimental designs, feasibility studies, RCTs) and the use of patient reported outcome measures (PROMs) and patient reported experience measures (PREMs). I am particularly interested in the use of predictive risk models in psychosocial and behavioural research and interventions aimed at supporting people live with and beyond cancer.
Co-investigators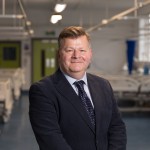 Professor James Green
Urology Network Director, Academic Director of Quality Improvement, Bart Health NHS Trust
Outputs
Multi-Disciplinary Team Feedback for Improving Teamworking
Selected publications 
Research themes
Find out more about our research at Surrey: