The DCC service realist evaluation
A total of 42 Dementia Care Coordinators (DCCs) have been introduced across Kent and Medway to support people with dementia and their carers to access the health and care system.
Start date
01 October 2022
Overview
ARC KSS have been pleased to support the evaluation of the dementia care coordinators (DCC) service, a new role and model of care in Kent and Medway. A small-scale evaluation of the pilot service took place in September, led by Dr Ruth Abrams at the University of Surrey. Ruth is currently leading a larger scale evaluation after a successful application for ARC KSS funding.
Kent and Medway dementia care coordinators are unique in that they are all employed through two providers via the ICS, with a DCC at each PCN across Kent and Medway. Their role is to support people living dementia, providing care from pre-diagnosis to end of life. Results from focus groups after the pilot showed that:
DCCs felt PLWD and their carers were particularly benefiting from having the DCC as a key point of contact to help weave a web of care around them;
Establishing the roles at PCN level with buy in from GPs could be problematic due to lack of communication and understanding of the role;
DCCs felt the need to manage expectations about what they could and couldn't help with, especially being non-clinical professionals.
DCCs felt a degree of emotional burden, wanting to provide high quality care but also needing to manage their caseloads;
People living alone were perceived to be more vulnerable with concerns over how to ensure they were supported.
Funding amount
£99,583
Funder
Jointly funded by the Kent and Medway Integrated Care System and the Applied Research Collaboration (ARC) in Kent, Surrey and Sussex.
Team
Principal investigator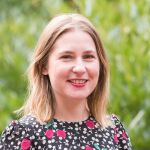 Biography
Ruth is an organisational psychologist whose research focuses on the NHS workforce, and NHS service design, delivery and evaluation. Ruth is particularly interested in the design and organisation of General Practice. She uses qualitative research methods and undertakes evidence syntheses, working across different epistemological positions including critical perspectives and realist perspectives. Projects Ruth is currently leading include:
A Realist Evaluation into the Dementia Care Coordinator service in Kent and Medway. Further information on this project is available here.
Research priority setting with the General Practice Workforce. Further information on this project is available here.
Ruth also established and co-leads the Realist Health and Social care workforce Special Interest Group (SIG).
Co-investigator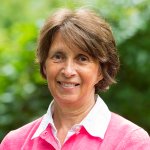 Professor Heather Gage
Professor of Health Economics
Biography
Heather Gage graduated with a BA (Hons) Economics and an MSc in Urban and Regional Planning Studies from the University of Reading. Subsequently, she gained a PhD in Health Services Research from the University of Surrey and became Professor of Health Economics in 2012. As Director of Surrey Health Economics Centre, Heather oversees a varied portfolio of applied health and social care projects. She has held visiting positions at the Boston University School of Public Health and the Centre for Health Quality, Outcomes and Economic Research of the US Veterans Healthcare Administration.
Research themes
Find out more about our research at Surrey: