Eurodish: Studying the need for food and health research infrastructures in Europe
Summary
Europe is suffering an increasing incidence of diet-related public health problems, including obesity, heart disease, stroke, cancer, type 2 diabetes and mental disorders. The European Union (EU) and its member states, therefore, face major challenges in promoting health and reducing this disease burden.
Improving health through lifestyle, food and nutrition can help combat such issues but high quality research to design effective strategies is required. EU-wide research collaborations and innovations are essential to improve the efficiency of the, mainly public, research resources and will provide competitive advantage at the global level. To support this, EuroDISH will assess the current needs for food and health research infrastructures in Europe.
Research infrastructures are facilities, resources or services which support the scientific community to conduct top-level research.
They can be divided into:
Hard research infrastructures:

Major buildings
Equipment and instruments
Knowledge-containing resources (e.g. e-platforms and data banks).

Soft research infrastructures:

Unique data management
Interpretation and handling capacities
Harmonisation of data and procedures
Training staff, professional networks and knowledge transfer.
EuroDISH is a three year project funded under the EU 7th Framework Programme. It will focus on the integration of existing food and health research infrastructures, as well as the development of new ones. It will consider the needs of different stakeholders, such as EU and national policy makers, and researchers from a range of disciplines in both the public sector and industry.
Funder
Team
Contact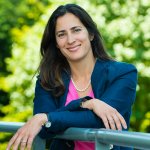 Dr Lada Timotijevic
Associate Professor; Head of Department of Psychological Sciences; Deputy Director of the Food, Consumer Behaviour and Health Research Centre
Biography
Having completed my PhD in 2000 (University of Surrey) in the area of identity processes in the context of social and cross-cultural mobility, I have subsequently worked within the advertising industry (J. Walter Thompson).
I joined the Food, Consumer Behaviour and Health Research Centre (FCBH) at the University of Surrey (Department of Psychology) in 2002, a multidisciplinary research centre which brings together skills and expertise from across the University in order to address research questions on food related policy, consumer behaviour and public health. Since my arrival, I have played an instrumental role in the success of the Research Centre, working on research projects of substantive theoretical and applied relevance.
I work within the critical public health framework and my empirically-oriented work has focused on understanding the role and nature of public and stakeholder engagement and dialogue in policy and science, risk perception and governance, and science-policy interaction. Policy relevance is a key theme across my research projects, and my work is aimed at both understanding the processes of policy making, and contributing evidence on which to base policies. I am particularly interested in public health nutrition, sustainable diets and illness prevention.
Researchers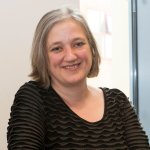 Professor Monique Raats
Co-Director, Institute for Sustainability; Professor; Director of the Food, Consumer Behaviour and Health Research Centre
Biography
I am a founding Co-Director of the University's Institute for Sustainability, and director of the Food, Consumer Behaviour and Health (FCBH) Research Centre. Together with the university's Department of Nutritional Sciences, FCBH was awarded the prestigious 2017/2018 Queen's Anniversary Prize. FCBH research domains include:
food-related behaviour and policy interventions to achieve sustainable and healthy lifestyles;
social, policy and ethical issues relevant to the grand societal challenges such as sustainability and obesity;
study of food systems from the perspective of significant actors and stakeholders within the system; and
methodologically advancing food consumer science through exploring novel data sources and methods of data linking.
I previously worked at the Institute of Food Research (now Quadram Institute), Health Education Authority and University of Oxford. My expertise is in the area of public health and behavioural nutrition research, gained on a variety of projects. My research is wide ranging both in terms of topics covered (e.g. food choice, policy development, food safety) and methodologies used (e.g. qualitative, quantitative, stakeholder consultation). I have also been involved in the evaluation of health promotion programmes and developing tools for use in nutrition education. To date I have published over 145 refereed papers, numerous non-refereed publications including 20 book chapters 20 book chapters and have edited two books ("The Psychology of Food Choice" (2006) and "Food for the Ag(e)ing Population" (1st edition 2009; 2nd edition 2016).
From 2011 until June 2018 I was a member of UK's Scientific Advisory Committee on Nutrition (SACN) and also a member of the Subgroup on Maternal and Child Nutrition (SMCN) from 2012 until June 2018.
I am one of the founding members, member of the Board of Directors (2001-2006) and was secretary (2004-2006) of the International Society of Behavioral Nutrition and Physical Activity. The society was set up to combine interests in diet and physical activity; and to stimulate, promote and advocate innovative research and policy in the area. The society now plays an important role in fostering excellence in research in this field through its annual meetings and journal called the International Journal of Behavioral Nutrition and Physical Activity.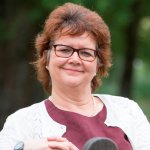 Dr Bernadette Egan
Senior Research Fellow/Senior Adviser NIHR Research Design Service South-East/Acting Co-Chair University of Surrey Ethics Committee
See profile
See profile
Research groups and centres
Our research is supported by research groups and centres of excellence.