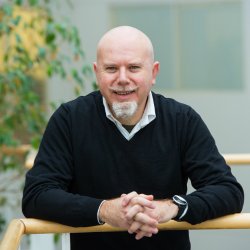 Dr Gianni Lo Iacono
---
Senior Lecturer in Biostatistics/Epidemiology
Biography
Gianni is a theoretical physicist specialized in fluid dynamics with an initial background in particle physics. After his PhD at the University of Warwick he started to work at Silsoe Research Institute and then Rothamsted (two agricultural research institutes) studying the motion of aerosols in turbulent flows, searching strategy of insects and epidemiology of plant disease (evolution of pathogens in response to crop resistance).
Then he moved to the Veterinary School at the University of Cambridge working on vector borne diseases and zoonotic diseases. He then spent a few years in Public Health England focusing on the link between environmental changes and infectious diseases. In September 2017 he joined the School of Veterinary Medicine as lecturer in Biostatistics and Epidemiology.
Get in touch
Feel free to contact me if you are interested in a PhD in epidemiology\mathematical modelling.
Please, bear in mind that this type of research requires strong quantitative skills as well as relevant biological knowledge.
News
In the media
The Lassa super-spreaders and lessons on 17th century Milan
Guest blogger
The Lancet Global Health
Research
Research interests
My initial research focused on modelling motion of aerosols and odour concentration in turbulent flows.
After that I moved to theoretical epidemiology  modelling evolution of plant pathogens in response to crop resistance. Then I started working on animal and human diseases, developing models to disentangle different mode of transmissions (human-to-human from rodent-to-human for Lassa fever) and to assess the impact of weather and/or climate on  midge-borne diseases and water-borne diseases. 
My current research mainly focuses on modelling the impact of environment on infectious diseases with special interest on vector-borne diseases like Rift Valley fever and gastro-intestinal diseases  like  campylobacteriosis and salmonellosis. I have also a strong interest in studying the dynamics of microbial  communities.  
Research projects
Investigating the chronobiology of healthy household dogs, canine osteoarthritis, cognitive dysfunction and pruritus
PhD  project.
Funder Zoetis.
PhD Student: Emma Theobald
This research investigates the diurnal rhythms of household dogs with various health conditions, as measured by PetDialog+ device. PetDialog+ is a small and light-weight, collar worn accelerometer device that can detect eight behavioural states of a dog, such as different gaits, eating, drinking and sleep, through measuring the movement of the dogs. 
PhD  project.
Funders:  EU (OneHealth EjP) and Zoetis.
PhD Student: Laura Gonzales Villeta
Our goal is to develop a tool to assess the public health risk of foodborne zoonosis based on information of relevant environmental factors. Accordingly, we are interested in the following over-arching questions:
Can we identify the key environmental processes triggering and propagating foodborne zoonoses?
Can we disentangle the role of animal, human (including socio-economic factors) and environmental factors in foodborne zoonoses?
Can we identify the delay between variations in the environment (e.g. increase in the temperature or behavioural change) and the occurrence of a foodborne outbreak?
How can we quantify their impact on Public Health?
We will focus on Salmonella, for which the mechanism of transmission is relatively well known (e.g. effects of temperature and water activity), which will help in validating our approach.
The role of free extracellular DNA in dissemination of antimicrobial resistance over ecosystem boundaries along the food/feed chain.
This project is a Work Package of FED-AMR 
Funder:   EU (OneHealth EjP)
PostDoc Researcher: Dr Brian Gardner 
In this project we are developing probabilistic and mechanistic models explaining the links between antimicrobial usage in animals, AMR in the environment, and the risks for public health
PhD Project
Funder: This PhD studentship has been generously funded by the Longhurst Legacy
PhD student: To start in October 
Mosquitoes are considered the deadliest animal in the world because of the devastating diseases that they carry. These include Rift Valley fever, whose outbreaks can lead to large economic losses to farmers, and sometimes hundreds of deaths in humans.
Many strategies to tackle mosquito-borne diseases have been proposed, for instance vaccination, change in water-body dynamics (due to, e.g. irrigation) and reduction of the mosquito population (via insecticides or releasing genetically modified, non-biting, male mosquitoes incapable of producing viable offspring). Mathematical models are powerful tools to safely assess these control strategies before applying them in the real world. These models need to capture the effects of weather/climate as mosquitoes thrive in warm and wet regions, to determine under which environmental conditions the mosquito population and/or the infection can fade out or establish.
In this project we will develop and use models to assess the efficacy of classical and novel (e.g. release of genetically modified mosquitoes) strategies and some of their combinations. The modelling work will be relevant/applicable to other widespread vector-borne diseases.
Research collaborations
Research in salmonellosis
This project is part of the the One Health European Joint Programme.  The One Health EjP is a landmark partnership between 44 partners, including acclaimed food, veterinary and medical laboratories and institutes across Europe and the Med-Vet-Net Association.
EnvDis  is co-funded by Zoetis  and in collaboration with Public Health England. 
Collaborators:
Prof Gordon Nichols 
Dr Theo Kanellos
Dr Catriona Fenton
Dr Emma Gillingham
Prof Alasdair Cook
Dr Joaquin Prada
Ms Laura Gonzales Villeta
Research in Anti Microbial Resistance
This project is part of the the One Health European Joint Programme.  The One Health EjP is a landmark partnership between 44 partners, including acclaimed food, veterinary and medical laboratories and institutes across Europe and the Med-Vet-Net Association.
The project involves a large number of collaborators  that can be found here.
Research in Uncovering the link between the environment and environmentally driven gastro-intestinal disease.
Collaborators
Prof Dave Lloyd
Dr Stefan Klus
Dr Naratip Santitissadeekorn
Dr Christophe Sarran (Met Office)
Prof Gordon Nichols (PHE)
Supervision
Postgraduate research supervision
Postgraduate research supervision
Mahbod Entezami (Co-Supervision)
Isaac Ring (Co-Supervision
My teaching
Module Coordinator: "Animal in Society II"
"Hypothesis Testing" and "Interpretation of diagnostic tests". Module: Animal in Society II
"Hypothesis Testing" and "Interpretation of diagnostic tests". Master Course
Supervision of undergraduate Research Projects
"Modelling". Module: Contemporary Issues In Veterinary Medicine