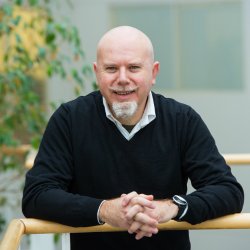 Dr Gianni Lo Iacono
---
Senior Lecturer in Biostatistics/Epidemiology
About
Biography
Gianni is a theoretical physicist specialized in fluid dynamics with an initial background in particle physics. After his PhD at the University of Warwick he started to work at Silsoe Research Institute and then Rothamsted (two agricultural research institutes) studying the motion of aerosols in turbulent flows, searching strategy of insects and epidemiology of plant disease (evolution of pathogens in response to crop resistance).
Then he moved to the Veterinary School at the University of Cambridge working on vector borne diseases and zoonotic diseases. He then spent a few years in Public Health England focusing on the link between environmental changes and infectious diseases. In September 2017 he joined the School of Veterinary Medicine as lecturer in Biostatistics and Epidemiology.
Some measures of Esteem
Several papers of mine have been cited in many  policy documents, including documents from the WHO, CDC and the recent Sixth Assessment Report (AR6) of the United Nations.
My academic outputs have been cited multiple times in journals of exceptional level like including Nature, The New England Journal of Medicine,  The Lancet. The Lancet Infectious Diseases, Cell, Nature Communication, Nature Climate Change, PNAS.
I act as expert reviewer for many  journals including: Nature Communication, Nature Climate Change, The Lancet Infectious Disease, The Lancet Global Health, The Lancet Planetary Health and Ecology Letters.
Get in touch
Feel free to contact me if you are interested in a PhD in epidemiology\mathematical modelling.
Please, bear in mind that this type of research requires strong quantitative skills as well as relevant biological knowledge.
News
In the media
The Lassa super-spreaders and lessons on 17th century Milan
Guest blogger
The Lancet Global Health
Supervision
Postgraduate research supervision
Postgraduate research supervision
Jessica Furber (Co-Supervision)
Mahbod Entezami (Co-Supervision)
Isaac Ring (Co-Supervision)
Natasha Edwards (Co-Supervision)
Rhiannon Moody (Co-Supervision)
Teaching
Module Coordinator: "Animal in Society II"
"Hypothesis Testing" and "Interpretation of diagnostic tests". Module: Animal in Society II
"Hypothesis Testing" and "Interpretation of diagnostic tests". Master Course
Supervision of undergraduate Research Projects
"Modelling". Module: Contemporary Issues In Veterinary Medicine