Closed-loop phase modulation of sleep rhythms
We employ auditory and electrical stimulation to target specific brain rhythms during sleep.
Our aim
Our aim is to improve sleep function using non-invasive approaches that interact directly with the brain.
Funders
UK Demntia Research Institute (UKDRI) ; NSSF; PhD scholarships from the University of Surrey
Researchers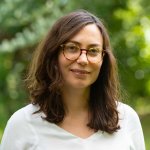 Dr Ines Violante
Senior Lecturer in Psychological Neuroscience
Biography
Ines is a Lecturer in Psychological Neuroscience in the School of Psychology, FHMS.
She received BSc in Biochemistry and PhD in Biomedical Sciences from the University of Coimbra, Portugal.
Following her PhD, Ines was awarded a Sir Henry Wellcome Fellowship to perform her research project at Imperial College London and University College London.
Research themes
Find out more about our research at Surrey: