Dr Julie Seibt
---
Senior Lecturer in Sleep and Plasticity
PhD
Biography
After graduating in Cognitive Neuroscience from Aix-Marseille Provence University, I obtained an MS in Neuroscience (2001) and a PhD in Developmental Neurobiology in 2005 from the University Claude Bernard in Lyon. For my postdoctoral work, I turned to my long-term passion which is to understand how sleep helps brain functions. In 2006, I took a post-doctoral position in the laboratory of Marcos Frank at the University of Pennsylvania (USA) where I started to explore the link between sleep and brain plasticity during development.  My research there focused on the role of mRNA translation as mechanism for brain plasticity consolidation during sleep. In 2010, I joined the group of Matthew Larkum at the Charité-Universtätsmedizin Berlin where I developed an in vivo calcium imaging technique to investigate the influence of sleep and sleep oscillations on activity in neuronal dendrites during natural sleep in rodents.  This led to the discovery that calcium activity in cortical dendrites is linked to spindles, a sleep oscillation important for cognitive function in humans and animals. I joined the University of Surrey in 2016 and since 2021, I am a Senior Lecturer in Sleep & Plasticity at the Surrey Sleep Research Centre (SSRC), Faculty of Health and Medical Sciences.
My current research focuses on investigating the link between the various aspects of sleep dynamics (e.g. sleep stages and oscillations) and mechanisms of synaptic plasticity. In particular, my work focuses on the influence of sleep and experience on molecular and cellular changes in synapses and dendrites in the cortex.
Areas of specialism
synaptic plasticity, sleep, dendrites, EEG, imaging, in vivo, molecular
University roles and responsibilities
Module coordinator for BMS3064 - Neuroscience, from molecules to Mind

Member of Animal Welfare and Ethical Review Body
My qualifications
2001
MS in Neuroscience
Claude Bernard University - Lyon (France)
2005
PhD in Neurobiology
Claude Bernard University - Lyon (France)
Affiliations and memberships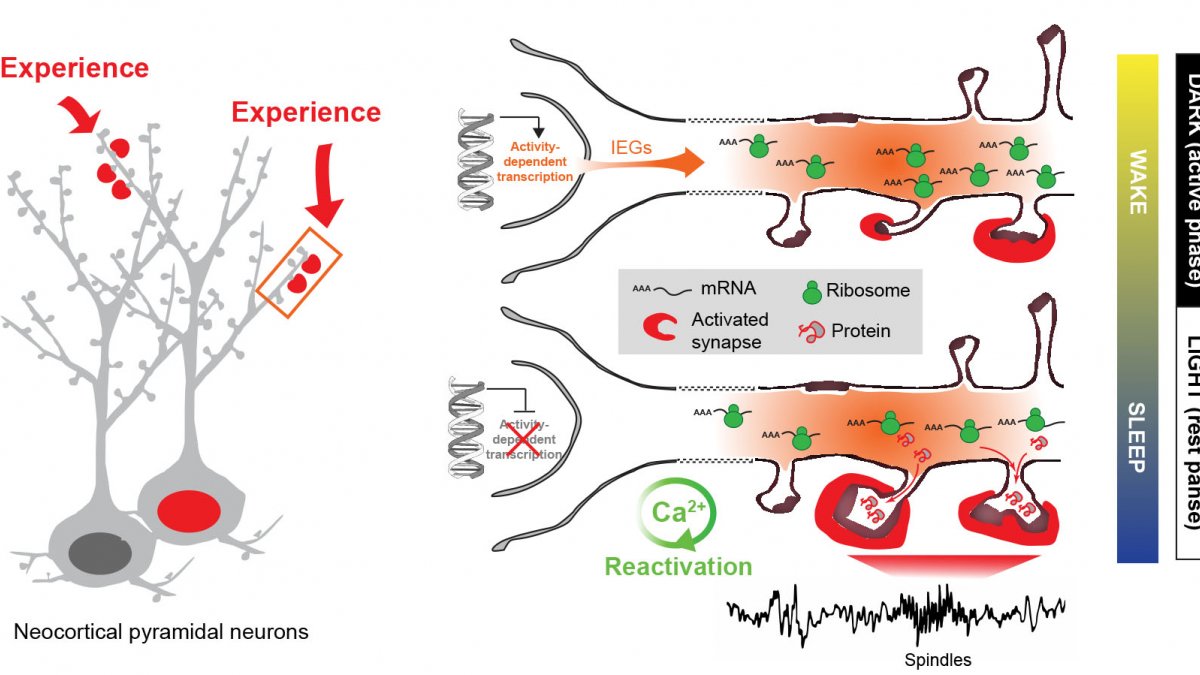 Julie Seibt
Research
Research interests
Every day our brain disconnects from the environment during sleep and interfering with this process has detrimental effects on the development and maintenance of our cognitive functions. What is so special about the sleeping brain that helps our brain to grow and learn?
During sleep our brain is far from resting and enters a highly organised pattern of global changes in activity, cycling through periods of large scale network synchronization (i.e. NREM sleep) and desynchronized activity (i.e. REM sleep). Both sleep stages are important for maintaining proper cognition but the underlying physiology is not well understood.
My main research interest is to understand the link between sleep stages and synaptic plasticity - the fundamental mechanism that allows us to adapt and change communication between neurons in response to experience. We take a multidisciplinary experimental approach, including electrophysiology, molecular, in vivo optical imaging methods and behavioural manipulations in the rodent model. 
Projects that we currently pursue include:  
The influence of sleep and experience on molecular changes at synapses (omics approaches)
The influence of sleep and experience on in vivo calcium activity in cortical dendrites
The physiology and role of sleep spindles
Sleep is a great unknown and I am thus open to any new ideas, projects and collaborations... 
Research collaborations
Prof Matthew Larkum - Humboldt Universität zu Berlin, Germany
Dr Jini Naidoo - University of Pennsylvania, USA
Prof André Gerber - University of Surrey, UK
Supervision
Postgraduate research supervision
José Lucas Santos (PhD student)
Martin Smith (postdoctoral fellow)
My teaching
BMS2048: Neuroscience, from Neurons to Behaviour
BMS3064: Neuroscience, from Molecules to Mind (Coordinator)