mhealth platform for Parkinson's disease management
A new project will develop a system which will provide objective information about Parkinson's patients' health status to health professionals using mobile technology.
Overview
A smart watch, an insole to measure gait and balance, an electronic pillbox and a set of applications for smartphone and/or tablet, will enable a medical team to monitor and assess the emotional and cognitive state of people with Parkinson's. With the support of a powerful server and online data collection system, it will be possible to provide each patient the specific therapeutic changes necessary to ensure the best treatment and develop a rehabilitation focused home-care system that will improve quality of life and reduce the risk of complications including falls.
This is the winning idea behind the project mHealth platform for Parkinson's Disease management (PD_Manager project). Lasting three years, the project has received 4.3 million Euros funding from the European Union within the European framework program for research and innovation Horizon 2020.
The University of Surrey team will lead on two work packages:
User requirements, policy and ethics (WP3)
Health economics evaluation of the mHealth DSS.
Funder
Team
Principal investigator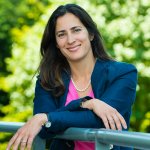 Dr Lada Timotijevic
Associate Professor; Head of Department of Psychological Sciences; Deputy Director of the Food, Consumer Behaviour and Health Research Centre
Biography
Having completed my PhD in 2000 (University of Surrey) in the area of identity processes in the context of social and cross-cultural mobility, I have subsequently worked within the advertising industry (J. Walter Thompson).
I joined the Food, Consumer Behaviour and Health Research Centre (FCBH) at the University of Surrey (Department of Psychology) in 2002, a multidisciplinary research centre which brings together skills and expertise from across the University in order to address research questions on food related policy, consumer behaviour and public health. Since my arrival, I have played an instrumental role in the success of the Research Centre, working on research projects of substantive theoretical and applied relevance.
I work within the critical public health framework and my empirically-oriented work has focused on understanding the role and nature of public and stakeholder engagement and dialogue in policy and science, risk perception and governance, and science-policy interaction. Policy relevance is a key theme across my research projects, and my work is aimed at both understanding the processes of policy making, and contributing evidence on which to base policies. I am particularly interested in public health nutrition, sustainable diets and illness prevention.
Co-investigators
Research themes
Find out more about our research at Surrey: