Engineering Integrated Dementia cAre (EIDA)
Team
Principal investigator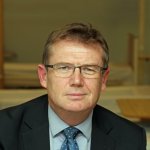 Professor Derk-Jan Dijk
Professor of Sleep and Physiology, Director Surrey Sleep Research Centre
Biography
Derk-Jan Dijk PhD, FRSB, FMedSci, is Professor of Sleep and Physiology, Distinguished Professor at the University of Surrey, Director of the Surrey Sleep Research Centre. He has been a Royal Society-Wolfson Research Merit Award holder, a Senior Research Associate in the Institute of Pharmacology at the University of Zurich, an Assistant Professor of Medicine at Harvard Medical School, and an Associate Neuroscientist in the Brigham and Women's Hospital in Boston.
Dr Dijk has 40 years of experience in clinical sleep research. His current research interests include the circadian and homeostatic regulation of sleep; the contribution of sleep to brain function in healthy ageing and dementia; the role of circadian rhythmicity in sleep regulation; identification of novel-biomarkers for sleep debt status and circadian rhythmicity, susceptibility to the negative effects of sleep loss; understanding age and sex related differences in sleep physiology and sleep disorders. His research has been or is is funded by the Dementia Research Institute, the Biotechnology and Biological Science Research Council, the Wellcome Trust, The Air Force Office of Scientific Research, Philips Lighting and several major pharmaceutical companies.
Dr Dijk has published more than 300 research and review papers in the area of sleep and circadian rhythms. Dr Dijk is invited frequently to speak at international sleep meetings and he has given opening and plenary lectures for the joint meeting of the Canadian Sleep Society, American Academy of Sleep Medicine and Sleep Research Society, The European Sleep Research Society and the Hong Kong Sleep Medicine Society.
Dr Dijk has served as an Associate and Deputy Editor to SLEEP and Editor of the Journal of Sleep Research. He also serves as consultant to the pharmaceutical industry.
Research themes
Find out more about our research at Surrey: