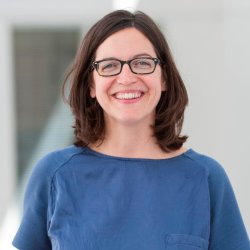 Dr Debbie Cooke
---
Reader
BSc (Hons); MSc; PhD; CPsychol
About
Biography
Following completion of my Health Psychology MSc in 1997, I worked in three different research groups at University College London (UCL) until 2012 before moving to the University of Surrey. During my employment at UCL, I also worked in the Policy Research Programme at the Department of Health supporting the commissioning of research in a number of areas. I gained my PhD part-time whilst working as a Research Fellow at UCL. I evaluated the user acceptability, behavioural and glycaemic impact of continuous glucose monitoring devices for people with diabetes for my PhD.
All of the research projects I have worked on are related to the management of long-term conditions. I have carried out research in a number of disease areas but my focus in more recent years has been on diabetes.
In particular, I have been involved in NIHR-funded programmes of work to further develop and evaluate the Dose Adjustment for Normal Eating (DAFNE) structured education course for adults with type 1 diabetes which is part of routine care in the NHS. I am the research lead for a large programme of work implementing and evaluating the BEAT diabetes digital test-bed, an online supported self-management programme for adults with type 2 diabetes. I also work with colleagues, Dr Freda Mold, examining how virtual consultations for adults with learning disabilities can be improved; and with Dr Chrissie Jones developing an intervention directed at parents, to prevent disordered eating in children with type 1 diabetes. 
University roles and responsibilities
Postgraduate Research Director
My qualifications
2009
PhD Health Psychology
University College London
2003
Health Psychologist
British Psychological Society; Health & Care Professions Council
1997
MSc Health Psychology
University College London
Previous roles
2015 -
2017
Faculty Associate Dean Postgraduate Research
University of Surrey
2008 -
2012
Senior Research Fellow
University College London, Dept of Epidemiology & Public Health
1998 -
2008
Research Fellow
University College London, Centre for Behavioural Medicine
2000 -
2004
Senior Research Officer (Part-Time)
Dept of Health, Policy Research Programme
Affiliations and memberships
Member of Diabetes UK's Annual Professional Conference Organising Committee
Psychologist
Research

Research interests

Self-management of long-term conditions
Technological support for management of long-term conditions
Diabetes

All of the research projects I have worked on are related to the management of long-term conditions. 

Research projects

The aim of this £2.7 million, five and half year programme grant from the NIHR (National Institute for Health Research) Programme Grants for Applied Research is to re-develop and evaluate the DAFNE programme to help people with type 1 diabetes to better manage their condition in line with their lifestyle.

The DAFNEplus research programme involves research groups from across the UK, and is led by Professor Simon Heller, Professor of Clinical Diabetes at the University of Sheffield and Research and Development Director at Sheffield Teaching Hospitals NHS Foundation Trust.

This project will see the introduction of a number of programmes, models and improvements to the existing DAFNE programme. By combining behaviour change techniques and a structured model of support with new technology (such as smartphones and apps), the aim is that adults will be supported and motivated to manage their own conditions as part of their everyday lives in the longer term.

Once the research has completed, the aim is to provide the full programme as a sustained model of support rather than an initial standalone course.

If the pilot is successful, this will be followed by a 14 centre cluster randomised controlled trial (RCT) starting in September 2018. The large scale trial plans to recruit 650 patients to assess the effectiveness and cost-effectiveness of DAFNEplus. The primary outcome is blood glucose control, as well as quality of life and relevant psychological outcomes. The RCT also includes a qualitative sub-study and assessment of intervention fidelity.

Follow the progress of the DAFNEplus programme grant via social media:
Blog: https://dafneplusresearch.wordpress.com
Twitter: @dafneplus 

This project is funded by Prostate Cancer UK and Movember, and led by Prof Alison Richardson at the University of Southampton.

Research shows that a significant proportion of men feel abandoned by the healthcare system after their initial treatment for prostate cancer has been completed. They feel that they receive poorly structured follow up care which fails to identify their specific needs.

Men's specific needs after treatment need to be identified, giving them the tools and knowledge to better manage their own recovery. The programme will:

implement the very latest technology to link the man to his care team without the need for expensive hospital based follow ups
quickly and clearly identify who needs help, saving time and creating a more efficient care system.

BEAT diabetes: Online supported self-management programme for adults with type 2 diabetes

This innovative partnership is one of seven successful projects across the UK to share a portion of £7 million from NHS England to tackle some of the biggest challenges in health and social care in the country.

BEAT Diabetes  will use online, digital platforms, accessed through primary care, to encourage and support people with type 2 diabetes to make positive lifestyle changes. Online programmes and health coaches will support people to adopt a healthy diet, become more physically active and manage their well-being. This will help reduce people's risk of developing diabetes-related complications.

PRIORITY Study

This £175,000 Diabetes UK grant will help fund a two-year project where researchers will look to develop and assess the feasibility of a parenting intervention to prevent disordered eating in children and young people with type 1 diabetes.

To achieve this, researchers will ask 70 parents of children aged 11-14 years with T1D to attend a one-day group intervention. Half of these will go to a session in the immediate future and the other half will receive this three months later.
Supervision
Completed postgraduate research projects I have supervised
Nouf Alkhamees, Health Sciences PhD, 2014
Harjinder Sehmi, Doctorate in Clinical Practice, 2015
Alison Callwood, Health Sciences PhD, 2015
Fiona Barker, Clinical & Experimental Medicine PhD, 2016
Hideo Kato, Health Sciences PhD, 2016
Lawrence Matini, Psychology PhD, 2017
Mona Aljuwair, Healthcare Management PhD, 2018
Johanna Groothuizen, Health Sciences PhD, 2019
Scott Munro, Health Sciences PhD, 2020
Inez Lane, Doctorate in Clinical Psychology, 2021
Teaching
I contribute to a number of modules at both postgraduate (Management of Long-Term Conditions, MSc Dissertation) and undergraduate level (Research for Professional Practice) in Health Sciences and Nutritional Sciences.