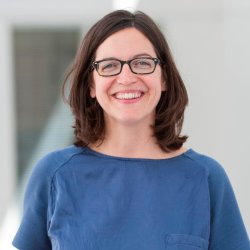 Dr Debbie Cooke
---
Senior Lecturer
BSc (Hons); MSc; PhD; CPsychol
Biography
Following completion of my Health Psychology MSc in 1997, I worked in three different research groups at University College London (UCL) until 2012 before moving to the University of Surrey. During my employment at UCL, I also worked in the Policy Research Programme at the Department of Health supporting the commissioning of research in a number of areas. I gained my PhD part-time whilst working as a Research Fellow at UCL. I evaluated the user acceptability, behavioural and glycaemic impact of continuous glucose monitoring devices for people with diabetes for my PhD.
All of the research projects I have worked on are related to the management of long-term conditions. I have carried out research in a number of disease areas but my focus in more recent years has been on diabetes. In particular, I have been involved in NIHR-funded programmes of work to further develop and evaluate the Dose Adjustment for Normal Eating (DAFNE) structured education course for adults with type 1 diabetes which is part of routine care in the NHS. I am also part of a team that have developed and evaluated a remote, monitoring pathway for men with prostate cancer that is funded by Prostate Cancer UK and Movember. 
My qualifications
2009
PhD Health Psychology
University College London
2003
Health Psychologist
British Psychological Society; Health & Care Professions Council
1997
MSc Health Psychology
University College London
Previous roles
2015 -
2017
Faculty Associate Dean Postgraduate Research
University of Surrey
2008 -
2012
Senior Research Fellow
University College London, Dept of Epidemiology & Public Health
1998 -
2008
Research Fellow
University College London, Centre for Behavioural Medicine
2000 -
2004
Senior Research Officer (Part-Time)
Dept of Health, Policy Research Programme
Research
Research interests
Self-management of long-term conditions
Technological support for management of long-term conditions
Diabetes
All of the research projects I have worked on are related to the management of long-term conditions. 
Research projects
The aim of this £2.7 million, five and half year programme grant from the NIHR (National Institute for Health Research) Programme Grants for Applied Research is to re-develop and evaluate the  programme to help people with type 1 diabetes to better manage their condition in line with their lifestyle. The DAFNEplus research programme involves research groups from across the UK, and is led by Professor Simon Heller, Professor of Clinical Diabetes at the University of Sheffield and Research and Development Director at Sheffield Teaching Hospitals NHS Foundation Trust. This project will see the introduction of a number of programmes, models and improvements to the existing DAFNE programme. By combining behaviour change techniques and a structured model of support with new technology (such as smartphones and apps), the aim is that adults will be supported and motivated to manage their own conditions as part of their everyday lives in the longer term. Once the research has completed, the aim is to provide the full programme as a sustained model of support rather than an initial standalone course. If the pilot is successful, this will be followed by a 14 centre cluster randomised controlled trial (RCT) starting in September 2018. The large scale trial plans to recruit 650 patients to assess the effectiveness and cost-effectiveness of DAFNEplus. The primary outcome is blood glucose control, as well as quality of life and relevant psychological outcomes. The RCT also includes a qualitative sub-study and assessment of intervention fidelity. Follow the progress of the DAFNEplus programme grant via social media: Blog:  Twitter: @dafneplus 
This project is funded by Prostate Cancer UK and Movember, and led by Prof Alison Richardson at the University of Southampton. Research shows that a significant proportion of men feel abandoned by the healthcare system after their initial treatment for prostate cancer has been completed. They feel that they receive poorly structured follow up care which fails to identify their specific needs. Men's specific needs after treatment need to be identified, giving them the tools and knowledge to better manage their own recovery. The programme will:
implement the very latest technology to link the man to his care team without the need for expensive hospital based follow ups
quickly and clearly identify who needs help, saving time and creating a more efficient care system.
Supervision
Completed postgraduate research projects I have supervised
Lawrence Matini, Psychology PhD, 2017
Fiona Barker, Clinical & Experimental Medicine PhD, 2016
Hideo Kato, Health Sciences PhD, 2016
Harjinder Sehmi, Doctorate in Clinical Practice, 2015
Alison Callwood, Health Sciences PhD, 2015
Nouf Alkhamees, Health Sciences PhD, 2014
My teaching
At postgraduate level, I lead a module on Evidence-Based Practice & Critical Appraisal. I also teach on our Intro to Research Design & Methodology and Management of Long-term Conditions modules. At Undergraduate level, I work on our Research for Professional Practice module.
My publications
Publications
Rankin D, Lawton J, Cooke DD, Elliott J, Heller SR
(2012)
Supporting self-management after attending a structured education programme: A qualitative longitudinal investigation of type 1 diabetes patients experiences and views,
BMC Public Health
12
(1)
Background: Structured education programmes for patients with diabetes and other chronic conditions are being widely adopted. However, follow-up studies suggest that course graduates may struggle to sustain the self-care practices taught on their courses over time. This study explored the support needs of patients with type 1 diabetes after attending a structured education programme promoting an empowerment approach and training in use of flexible intensive insulin therapy, a regimen now widely advocated and used to manage this condition. The objective was to inform future support offered to course graduates. Methods. Repeat, in-depth interviews with 30 type 1 diabetes patients after attending Dose Adjustment for Normal Eating (DAFNE) courses in the UK, and six and 12months later. Data were analysed using an inductive, thematic approach. Results: While the flexible intensive insulin treatment approach taught on DAFNE courses was seen as a logical and effective way of managing ones diabetes, it was also considered more technically complex than other insulin regimens. To sustain effective disease self-management using flexible intensive insulin treatment over time, patients often expected, and needed, on-going input and support from health care professionals trained in the approach. This included: help determining insulin dose adjustments; reassurance; and, opportunities to trouble-shoot issues of concern. While some benefits were identified to receiving follow-up support in a group setting, most patients stated a preference or need for tailored and individualised support from appropriately-trained clinicians, accessible on an as and when needed basis. Conclusions: Our findings highlight potential limitations to group-based forms of follow-up support for sustaining diabetes self-management. To maintain the clinical benefits of structured education for patients with type 1 diabetes over time, course graduates may benefit from and prefer ongoing, one-to-one support from health care professionals trained in the programmes practices and principles. This support should be tailored and personalised to reflect patients specific and unique experiences of applying their education and training in the context of their everyday lives, and could be the subject of future research. © 2012 Rankin et al.; licensee BioMed Central Ltd.
Cooke DD, Patel S, Newman S
(2009)
Facilitating self-management through telemedicine and interactive health communication applications,
In: Newman S, Mulligan K, Steed L (eds.), Chronic physical illness : self-management and behavioural interventions
Open University Press
Cooke D, Bond R, Lawton J, Rankin D, Heller S, Clark M, Speight J
(2015)
Modeling predictors of changes in glycemic control and diabetes-specific quality of life amongst adults with type 1 diabetes 1 year after structured education in flexible, intensive insulin therapy.,
J Behav Med
Few studies have identified determinants of glycemic control (HbA1c) and diabetes-specific quality of life (DSQoL) in adults with type 1 diabetes. To identify factors predicting outcomes following structured diabetes education. 262 participants completed biomedical and questionnaire assessments before, and throughout 1 year of follow-up. The proportion of variance explained ranged from 28 to 62 % (DSQoLS) and 14-20 % (HbA1c). When change in psychosocial variables were examined, reduced hypoglycemia fear, lower 'perceived diabetes seriousness', greater self-efficacy and well-being predicted QoL improvements from baseline to 3-months. Increased frequency of blood glucose testing predicted improvements in HbA1c from baseline to 6-months. Greater benefits may be achieved if programs focus explicitly on psychosocial factors. Self-care behaviours did not predict HbA1c suggesting existing assessment tools need refinement. Evaluation of treatment mechanisms in selfmanagement programs is recommended.
Childhood obesity predicts the risk of adult adiposity, which is associated with the earlier onset of cardiovascular disease [adult atherosclerotic cardiovascular disease, ACVD: hypertension, increased carotid intima media thickness (CIMT) stroke, ischemic heart disease (IHD)] and dysglycemia. Because it is not known whether childhood obesity contributes to these diseases, we conducted a systematic review of studies that examine the ability of measures of obesity in childhood to predict dysglycemia and ACVD. Data sources were: Web of Science, MEDLINE, PubMed, CINAHL, Cochrane, SCOPUS, ProQuest, and reference lists. Studies measuring BMI, SF, and WC were selected; of 1954 studies, 18 met study criteria. Results: Childhood BMI predicted CIMT: OR, 3.39 (95% CI, 2.02 to 5.67, P