---
news
Published:
14 December 2020
Surrey researchers secure £175,000 to develop an intervention for disordered eating in children with type 1 diabetes
A team of clinical and health psychologists will look to develop and test the feasibility of a parental intervention to prevent disordered eating in children and young people with type 1 diabetes.
Credit: Fertnig / Getty Images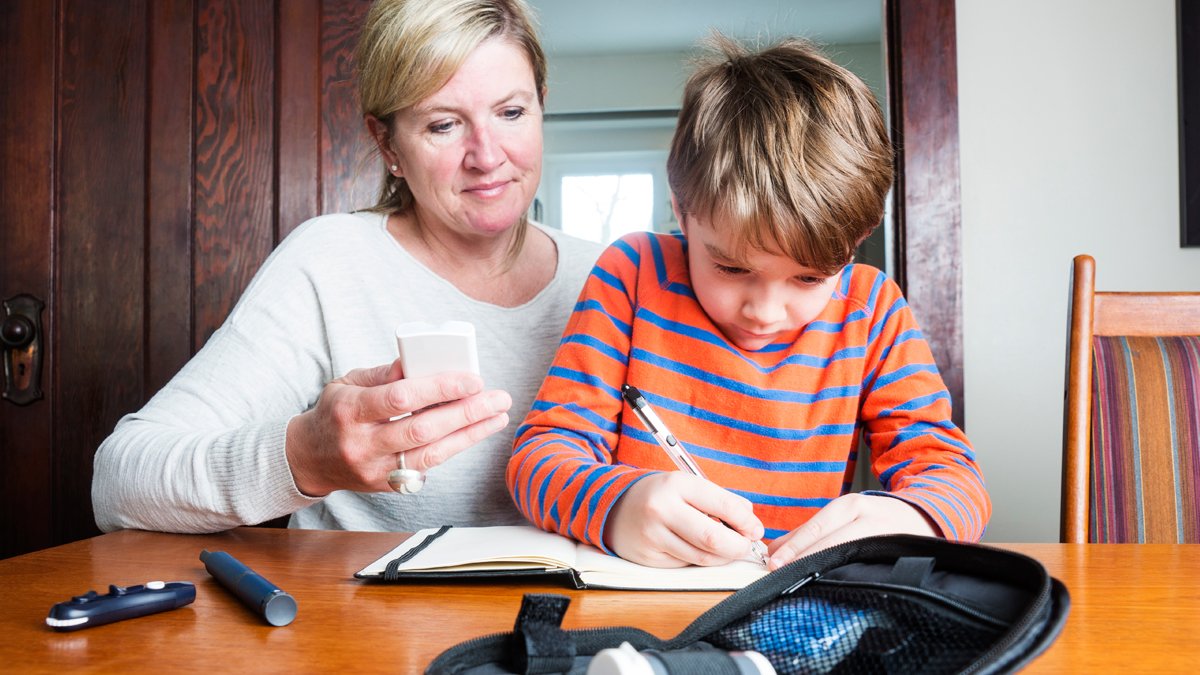 The issue
Disordered eating affects a third of children and young people (CYP) with type 1 diabetes (T1D). Current interventions focus on improving distress and long-term blood glucose control, rather than unhealthy eating and dieting practices.
Evidence from clinical eating disorders shows that involving parents is essential to CYP's recovery. Parents say group interventions are a good source of support whilst improving their confidence and knowledge in managing their child's eating disorder.
Using this knowledge, researchers want to know if developing an intervention for parents of CYP with T1D, will help prevent disordered eating in the future.
The project
The £175,000 Diabetes UK grant will help fund a two-year project where researchers will look to develop and assess the feasibility of a parenting intervention to prevent disordered eating in CYP with T1D.
To achieve this, researchers will ask 70 parents of children aged 11-14 years with T1D to attend a one-day group intervention. Half of these will go to a session in the immediate future and the other half will go in three months' time.
Parents and their children who receive intervention first, will be asked to complete questionnaires before their intervention session, one month after and three months later. Those assigned to wait for intervention will complete questionnaires at the same time as the first group.
Differences between both groups' responses will then be compared. Parents will also be interviewed to find out what they thought about the intervention.
The team
The multidisciplinary team will be led by Dr Chrissie Jones (an expert in psychological interventions) and will bring together Dr Debbie Cooke (a specialist in self-management of long-term conditions, including T1D), Dr Lucy Hale (a clinical psychologist with expertise in eating disorders), Mary John (Head of the School of Psychology and researcher in chronic health conditions), Professor Jane Ogden (a health psychologist who researches eating behaviour and weight management) and Professor Simon Skene (Director of the Surrey Clinical Trials Unit and Clinical Research Facility).
They'll work with partners from Brighton and Sussex University Hospitals NHS Trust and the Betsi Cadwaladr University Health Board in Wales. Two parents will also be providing their lived experience.
The benefits
Through the study, researchers hope to develop an evidence-based and accessible intervention for parents and CYP with T1D, in addition to providing guidance to diabetes and eating disorder experts. The results of the study will help clinicians understand if parents think it is an acceptable and worthwhile approach to the problem of disordered eating for their children.
The project will also help to calculate how many parents and centres would be required to successfully run a large national study.
Dr Chrissie Jones commented:
"Currently, there's no routine support given to parents of children and young people with T1D regarding the prevention of disordered eating. Through this feasibility study, we hope to develop an intervention which is acceptable and helpful to parents before we can test its effectiveness in a large national study."
Featured Academics
---
Related content
---