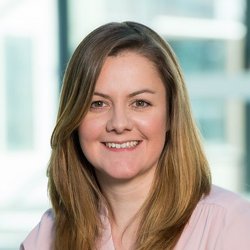 Dr Rebecca Lewis
---
Senior Lecturer in Physiology
BSc (Hons), PhD, FHEA
About
Biography
Rebecca graduated in Bioveterinary Sciences from the University of Liverpool in 2007 and started her PhD in the same year in the School of Veterinary Science at the University of Liverpool. The main focus of Rebecca's PhD was investigating the role of ion channels and the resting membrane potential in healthy chondrocytes. This included modelling cell behaviour to determine the function of these membrane proteins in healthy cells and relating this to the osteoarthritic disease state. Rebecca's postdoctoral work continued in the Institute of Ageing and Chronic Disease at the University of Liverpool, investigating the effect of a number of pharmacological agents on cell function and ion channel expression, using electrophysiology. Rebecca's postdoctoral work continued at Liverpool, investigating the effect of inflammatory conditions on chondrocyte function. In September 2014, Rebecca joined the University of Surrey as a Lecturer in Physiology.
University roles and responsibilities
Section Lead for Molecular and Cellular Medicine
Previous roles
Senior Tutor for the School of Veterinary Medicine
Outcomes Assessment Champion, School of Veterinary Medicine
Research

Research interests

Rebecca is interested in cell physiology, particularly in understanding mechanisms of tissue breakdown during diseases of ageing. Her PhD focussed on cartilage biology; investigating chondrocyte membrane proteins and their function in both healthy and osteoarthritic tissue. She has studied the effects of inflammation on joint tissues, and how inflammation can cause changes in protein expression and lead to changes in cell signalling and function. Using electrophysiological techniques, she has probed cellular function and developed a keen interest in the cell channelome, and its influence on the cellular electrome and membrane potential.

Recently, her experience with membrane proteins and cell physiology has led her to investigate the interactions of cells with different materials, in collaboration with the Faculty of Engineering and Physical Sciences. She is testing different scaffolds, their effect on cellular phenotype and evaluating their use as in vitro models for drug discovery.
Supervision
Postgraduate research supervision
Rebecca supervises a number of PhD students.  She has collaborative projects with colleagues in both the School of Biosciences (Faculty of Health and Medical Sciences), the Department of Mechanical Engineering Sciences and the Department of Physics (Faculty of Engineering and Physical Sciences).
Teaching
BVMSci:
Module Lead for VMS1005 Cardiovascular, Respiratory and Musculoskeletal systems (2014-2021)
Teaching into:
VMS1001 Animals in Society 1
VMS1003 Cells and Genes in Context
VMS1004 Integument and Alimentary systems
VMS1005 Cardiovascular, Respiratory and Musculoskeletal systems
VMS1008 Organs of special senses and endocrine systems