---
press release
Published:
15 October 2020
Physicist behind innovative next-gen photonic crystal sensors awarded UKRI Future Leaders Fellowship
A University of Surrey lecturer has been awarded a prestigious Future Leaders Fellowship by UK Research and Innovation (UKRI).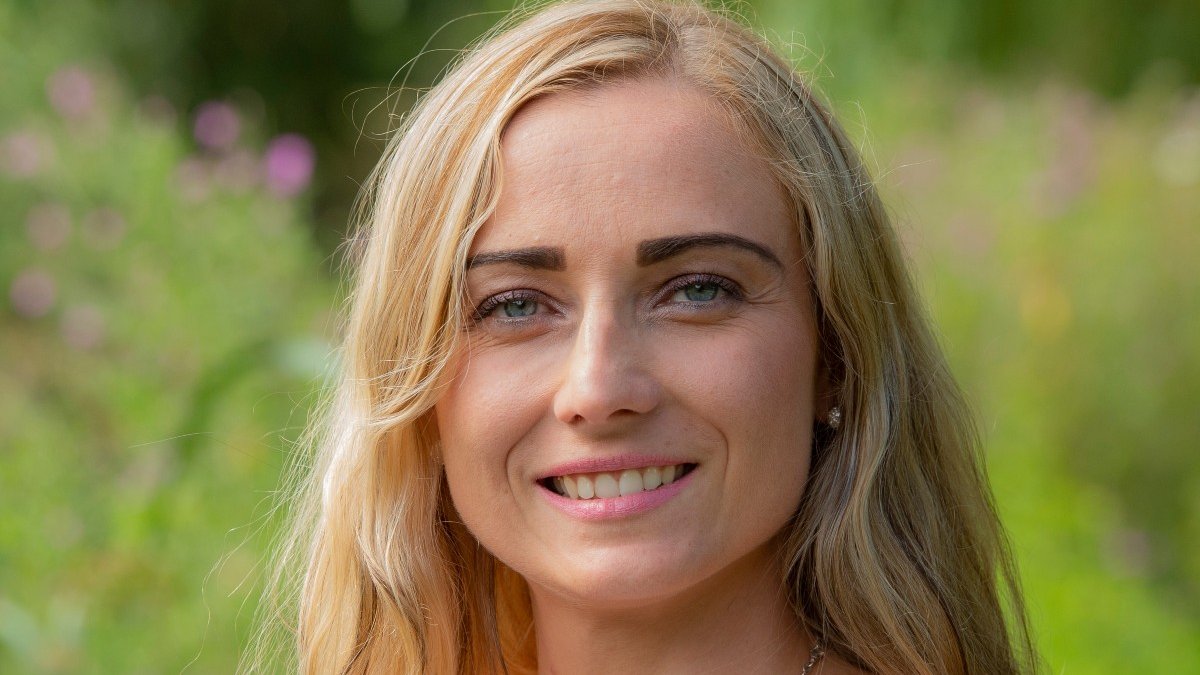 As the UKRI's flagship initiative, the Future Leaders Fellowship invests in outstanding individuals across the UK and supports new research and innovation leaders, embedding them directly into universities or businesses.
Dr Izabela Jurewicz has received the award, valued at £1.6m, to help her transition into industry where she will work for Advanced Materials Development (AMD) Ltd as their Chief Scientific Officer. Dr Jurewicz will remain a part-time member of Surrey's Department of Physics.
AMD is a rapidly growing materials research and development company based at Surrey Research Park in Guildford. Dr Jurewicz's role will be to drive the company's ambition to become a world leader in materials-based solutions and innovations.  The move will also enable her to further develop her research into photonic crystals, which show great promise for use in next-generation security sensors.
Dr Jurewicz pursues interdisciplinary research across both materials and life sciences, focusing on controlled self-assembly of nanomaterials, woven wearable smart textiles, transparent electrodes for touch screen applications and synthetic scaffolds for tissue engineering. She received her PhD in physics in 2009 from the University of Surrey and then became a postdoctoral research fellow, focusing on highly conductive silver nanowire thin films for touch screen applications. In April 2016 she was appointed a lecturer in soft matter physics at Surrey.
Dr Jurewicz said: "I am excited to receive the Future Leaders Fellowship from the UKRI. I look forward to leading a multidisciplinary team that will advance the development of this cutting-edge technology of colour-changing polymeric photonic crystals and metamaterials. Our ambition is to develop a portfolio of industry-relevant novel products and delivering a wide variety of innovations that address real-world problems.
"I would like to thank my colleagues at the University of Surrey and I look forward to continuing the fruitful partnership between Physics' Soft Matter group and Dr Rebecca Lewis from the School of Veterinary Medicine."
John Lee, CEO of AMD, said: "This is a huge milestone announcement for AMD, with the Future Leaders Fellowship award establishing a cornerstone of our future strategy. We have worked with the University of Surrey (the Department of Physics and School of Veterinary Medicine) and with Izabela for several years, and all parties see this as hugely beneficial. Izabela brings an enormous amount of expertise in the field of materials science and enjoys a very strong reputation as an innovative scientist. She will also collaborate with a Materials Physics Group from the University of Sussex, in particular with Professor Alan Dalton, and will seek to drive collaborative R&D across both universities whilst building AMD's own in-house Advanced Engineering development team. We intend to kick-start this project before the end of the year."
Professor Justin Read, Head of the Department of Physics, said: "The University of Surrey has a long history of creative, forward-thinking researchers who go on to make an enormous impact in industry. We are absolutely delighted that Dr Jurewicz has won this prestigious fellowship and we look forward to ongoing collaboration with AMD Ltd."
Media Contacts
---
External Communications and PR team
Phone: +44 (0)1483 684380 / 688914 / 684378
Email: mediarelations@surrey.ac.uk
Out of hours: +44 (0)7773 479911