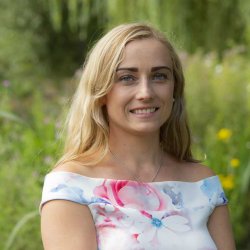 About
Biography
I received my PhD in Physics in May 2009 from the University of Surrey. My dissertation was entitled "Self Organization of Highly Structured Carbon-Nanotube-Polymer Composites". Immediately following my PhD graduation I accepted a Research Assistant position at the University of Surrey investigating the development of latex-based transparent electrode material coatings as potential replacements for Indium-Tin-Oxide (ITO). In March 2011 I became a Postdoctoral Research Fellow working on developing highly conductive silver nanowire thin films for touch screen applications.In 2013 I was awarded an EPSRC Postdoctoral Fellowship to work on the development of carbon nanotube based textiles for energy storage applications. In April 2016 I was appointed a lecturer in Soft Matter Physics.
My qualifications
2009
PhD
University of Surrey
2005
MEng
Szczecin University of Technology , Poland
Research

Research interests

My research is interdisciplinary, involving challenges in applied physics, materials science, electrical and chemical engineering. In particular, I am engaged in fundamental and applied research in carbon nanotube based textiles for energy storage applications, highly-conductive carbon nanotube and silvernanowire thin films for touch-screen applications, optical filters and sensors using graphene-based photonic-band gap materials. More recently, my research interests moved towards the development of scaffold bio-nanomaterials, which can act as templates for tissue regeneration, to guide the growth of new tissue.