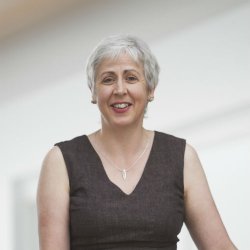 Dr Nicola Carey
---
Reader in Long Term Conditions
PhD, MPH, Bsc.(Hons), RGN, RM , Specialist Practitioner in Practice Nursing, Nurse Independent and Supplementary Prescriber
Biography
Nicola is a Reader and lead for the Long Term Conditions and Ageing Cluster within the School of Health Sciences. Nicola is a qualified nurse who has worked in a variety of posts across the country in primary care as both a practice nurse and nurse practitioner. She also spent two years in the United States whilst undertaking her Master's in Public Health in community health education and was involved in several national and state level projects including the Youth Risk Behaviour Survey. Her research interests include quality improvement, workforce development, non-medical prescribing and patient self-management. She has significant experience in the conduct and management of multi-site studies and mixed methods research.
She has also previously worked as a member of the HTA pharmaceutical panel and the NIHR grant awarding body Research for Patients Benefit (RfPB) and is Vice-Chair for the Association of Prescribers.
Areas of specialism
Quality improvement;
Workforce development;
Non-medical prescribing;
Mixed methods research
Research
Research interests
Nicola has been involved in a number of projects in non-medical prescribing including: diabetes, dermatology, paediatrics and the development of multi-professional prescribing. The findings from this research have provided support for revised prescribing regulation and assisted service providers to understand how non-medical prescribing can be used in service redesign.
Research projects
Promoting self-care amongst people with long-term conditions through enhanced communication skills in professional preparation programmes for nurses and midwives,
2018-2021: Cooke, D, Brooks, S, Grosvenor, W, Centre for Nursing and Midwifery Education Research, University of Surrey, 3 year full time funded PhD studentship
Carey, N,
Evaluation of the use of an emerging simulations technique High Fidelity Patient Silicone Simulation
2016-17 Grosvenor, W, , Wiseman, A, Morison, L: FHMS, University of Surrey, pump priming award £8,000
Carey, N
Development of a remote delivery self-management program for people with secondary progressive multiple sclerosis.
2016-17: Cross, C, Cooke, D, Kidd, T, Sterr, A:. FHMS, University of Surrey, pump priming award £8,000
Carey, N,
A systematic review of early interventions for people with frailty
2016-2017 , Mold, F, Ream E; Kent Surry and Sussex  Academic Health Science Network £25,000 (Principal Investigator)
Carey, N
A Systematic Review of the Effectiveness of Interpersonal Counselling (IPC)
2016 Morison, L, Deacon, L, Mold, F: FHMS pump priming award May-July 2016 £5,300
Carey, N,
The Multiple Sclerosis Society Models of Excellence Literature Reviews
2015- , , Westwood, S, Cooke, D, Mold, F, Cross, C, Micklaucich, M, Jones, B, Embrey, N, Burke, P: Emotional and Psychological Wellbeing (DC lead), Co-ordination of treatment, care and support Information Advice and Advocacy (SW lead): £43,708
CareyN(NC lead),
Quality improvement skills for staff working with people with learning disabilities
2014-2016-, , Knivett, D, Mold, F, Boutler, P, Firn, M: A project to improve systems to enhance physical health monitoring: Health Education Kent Surrey and Sussex: £100,000 (Principal Investigator) 
CareyN
2014-2017-, Stenner, K, Moore, A, Otter,S, Gage, H, Courtenay, M, Brown, J:  Department of Health: £229,343 (Principal Investigator on this collaborative project with the University of Brighton)
Carey, N
Parkinson's in-patient Medicines Management.
2014- , N, Gage, H, Seiss E, Williams, P, Trend P, Dhakam Z: Cross faculty pump priming project funded by University of Surrey conducted as part of the Parkinson's Disease Clinical Academic Group, a strategic collaboration between the University, Royal Surrey County Hospital and Ashford and St. Peters Hospital: £19,959
Carey
My teaching
Nurse Independent & Supplementary Prescribing (V300)
Research methods, Transforming Services for Quality
Supervision: MSc Dissertation, PhD