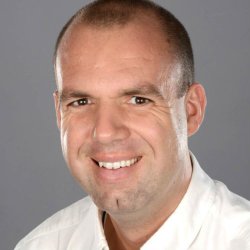 Professor Richard Lyon MBE
---
Professor in Pre-Hospital Emergency Medicine
About
Biography
Richard is a Consultant in Emergency Medicine and Pre-hospital Care at the Royal Infirmary of Edinburgh and Clinical Lead for the Medic One flying squad. He is a Helicopter Emergency Medical Services (HEMS) Consultant and Director of Research for Kent, Surrey & Sussex Air Ambulance.
Born in Luxembourg, Richard developed an early passion for pre-hospital emergency care as a volunteer fireman. He studied at Edinburgh University where he developed close research links with the Scottish Ambulance Service. He undertook a unique doctorate thesis on out-of-hospital cardiac arrest, a project that has developed into a national strategy for cardiac arrest in Scotland.
Richard has an established research portfolio in pre-hospital resuscitation, trauma care and emergency medicine with an extensive publication record. He has won numerous international awards including the top research award from the European Resuscitation Council and British Medical Journal Group Emergency Medicine Team of the Year.
Richard was a lead doctor for the London 2012 Olympic Stadium and takes leading role in Event Medicine. He is an active member of the UK International Search & Rescue Team and deployed to the Nepal Earthquake in 2015. Richard is a current member of the Resuscitation Council (UK) Executive Committee and author of several international pre-hospital guidelines.