---
press release
Published:
11 August 2021
Research from Air Ambulance Kent Surrey Sussex maps knife crime 'hot spots'
New research by the charity Air Ambulance Kent Surrey Sussex (KSS), in partnership with the University of Surrey, has mapped incidents of life-threatening penetrating trauma – commonly associated with stabbing or shooting – attended by KSS over six years to identify violent crime 'hot spots' in Kent, Surrey and Sussex.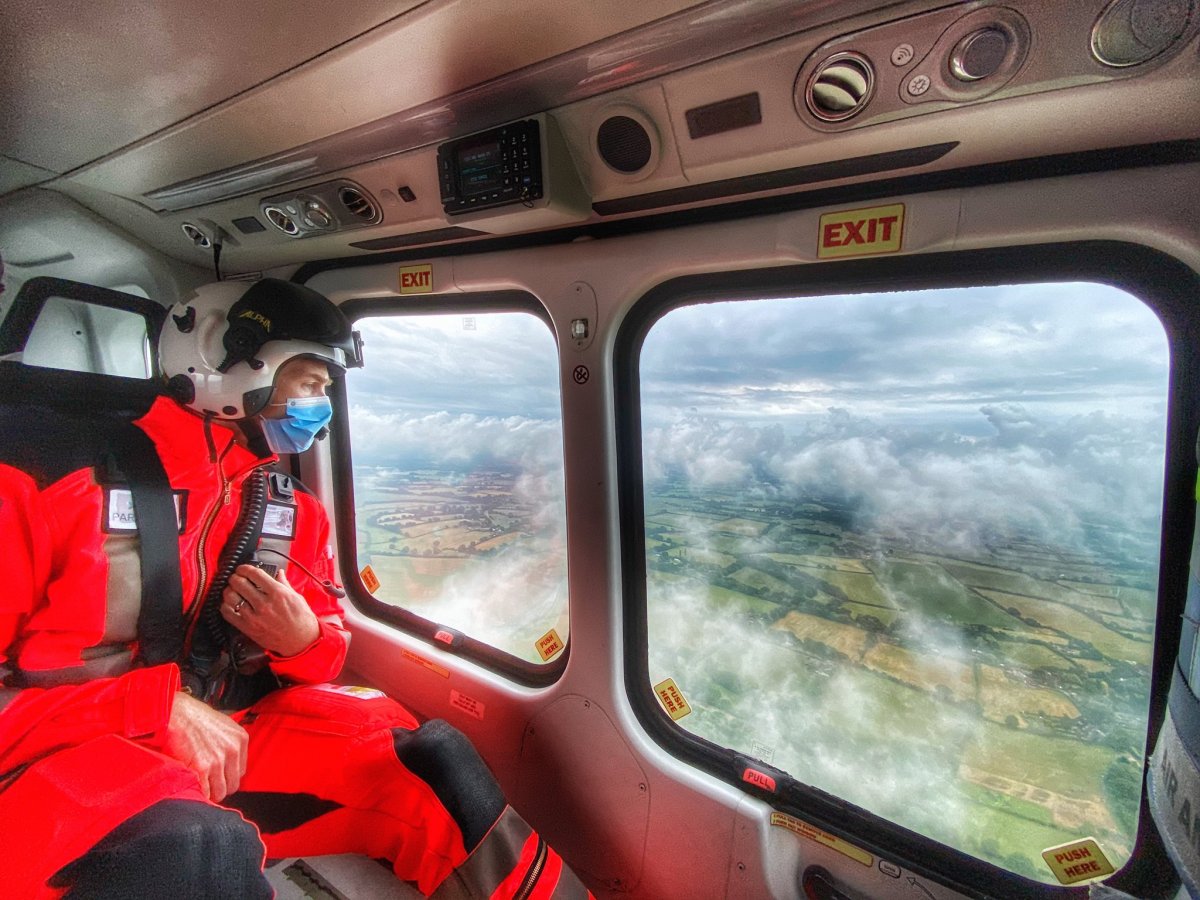 With reports of violent and weapon-related crime increasing in rural and semi-rural areas, KSS's research confirms that these incidents are more prevalent along known county lines, the networks established by city-based drug dealers to supply drugs to users in towns and rural areas.
The study, which is the first by a UK Helicopter Emergency Medical Service (HEMS) to map incidents involving penetrating trauma, also highlights the vital role of KSS in helping to improve outcomes for knife and gun crime victims.
The majority of these patients then require transfer to a Major Trauma Centre (MTC), which can be over 50 miles away in the case of rural and semi-rural areas. When every moment counts, KSS can halve the time it takes to arrive at an MTC for these patients to continue their urgent care.
Professor Richard Lyon MBE, Associate Medical Director at KSS and Professor of Pre-Hospital Emergency Care at the University of Surrey, said:
"We know that there has been a significant increase in knife crime and penetrating trauma incidents in urban areas over the past decade, and more recently we have seen numbers increasing in rural and semi-rural areas, too."
"Our study confirms a specific pattern to these incidents mirroring existing county lines drug trafficking, and the findings will help knife crime prevention strategy and the safeguarding of vulnerable people."
The research analysed KSS data between 1 January 2014 and 31 December 2019. During this time KSS attended 363 patients who had sustained a penetrating trauma injury to their torso. 88 per cent of these patients were male with an average age of 30, and 62 per cent of these incidents occurred during the night. 78 per cent of patients in the KSS study were transferred to an MTC.
The research has been published by the Scandinavian Journal of Trauma, Resuscitation and Emergency Medicine.
Featured Academics
---
Media Contacts
---
External Communications and PR team
Phone: +44 (0)1483 684380 / 688914 / 684378
Email: mediarelations@surrey.ac.uk
Out of hours: +44 (0)7773 479911