The effect of long-term khat use on cognitive and brain function
Start date
01 January 2019
End date
31 December 2022
Overview
This project investigates the long-term impact of khat use on neurocognitive processes. Specifically, we seek to address this current gap in knowledge by using neuroimaging and behavioural approaches that will provide an evaluation of the relationship between khat use and components of executive functioning
Funders
Supported by a PhD scholarship from the Society for the Study of Addiction to Ayan Ahmed.
Researchers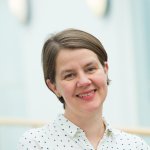 Dr Kathrin Cohen Kadosh
Reader in Developmental Cognitive Neuroscience
Biography
I read for my PhD at Birkbeck College, University of London and went on to receive postdoctoral training at University College London, King's College London, the National Institutes of Health, USA and the University of Oxford.
Since 2016, I am an associate professor in Developmental Cognitive Neuroscience at the University of Surrey, and head of the Social Brain & Development (SBD) Lab.
As a developmental cognitive neuroscientist, I use a combination of behavioural tests and brain-imaging techniques to understand how improving cognitive abilities and changes in brain function and structure shape the emerging social brain network.
I am also investigating the role of the microbiome gut-brain axis on behaviour and brain function in development, together with the Brain NUtrition Gut Microbiome group, a multidisciplinary research group at the University of Surrey. Research themes
Find out more about our research at Surrey: