GAP 4 Movember - prostate cancer
End date
30 November 2021
Team
Principal investigator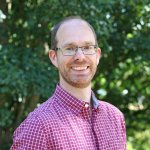 Dr Ralph Manders
Senior Lecturer in Exercise Physiology and Programme Director Sport & Exercise Sciences
Biography
I'm a Lecturer in Exercise Physiology within the School of Biosciences and Medicine, and I'm also the Programme Leader for the BSc (Hons) Sport and Exercise Science course.
I received my masters in movement sciences in 2003 from the Faculty of Health, Medicine and Life Sciences at Maastricht University, in the Netherlands. I then went on to complete a PhD focusing on the insulinotropic and anabolic properties of dietary protein in type 2 diabetes.
I've been a Post-doctoral Researcher at Maastricht University and KU Leuven, in Belgium, focusing on the beneficial health effects of exercise training and dietary modulation in type 2 diabetes and the elderly. I've also been a Visiting Researcher at Prof Martin Gibala's lab at MacMaster University in Canada.
Alongside my research, I've also supervised several amateur and professional athletes, with regards to performance and nutrition.
Co-investigators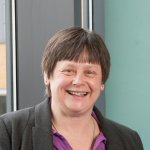 Professor Sara Faithfull
Visiting Professor of Cancer Nursing Practice, Lead for Clinical Innovation
Biography
Sara Faithfull trained as a cancer nurse in 1986 at the Royal Marsden Hospital (UK) and worked within Oncology in several fields: radiotherapy supportive care and urology. She was the recipient of the Smith and Nephew Nursing fellowship in 1991 and a Cancer Rearch UK Nursing Research Fellowship in 1994. Her PhD study was completed in 2000 at the Institute of Cancer Research in Academic Radiotherapy. As a board member of the European Oncology Nursing Society (EONs) from 2003-2011 she was president from 2008-10.
Sara continues to support health sciences through work with national, European and International partners. Sara Faithfull is an expert member for the cardiac guidance for GPs for cancer patients as part Macmillan Cancer Support. She is a congress faculty member of the European Society for Radiotherapy and Oncology (ESTRO) and is member of the European Oncology Nursing Society (EONS). As a member of the Royal College of Nursing (RCN) she is proud to support nursing innovation and new roles. In 2010 an edition of Cancer World featured Faithfull's work on health assessment in a feature and in 2011 she was awarded the Bob Tiffany Annual lecture for cancer research and education at the Royal Marsden NHS Foundation Trust.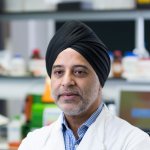 Professor Hardev Pandha
Professor of Medical Oncology
Biography
Hardev Pandha is a clinician scientist and medical oncologist who graduated in medicine at the University of Birmingham. He trained in internal medicine and subsequently in medical oncology at the Royal Postgraduate Medical School at Hammersmith Hospital, London. He completed his PhD (Imperial College) in the Imperial Cancer Research Fund labs at the Hammersmith. He was a visiting fellow at Stanford University prior to completing his medical oncology training at the Royal Marsden Hospital, London. He was a senior lecturer in tumour immunology and medical oncology at St Georges, University of London in 2000 before being appointed Prof of Urological Oncology at the University of Surrey in 2006.
His areas of expertise include the management of patients with Urological cancers and malignant melanoma. He has a key interest in early phase clinical trials involving targeted agents and the translational aspects of novel therapies. His portfolio includes gene and viral therapy as well as immunotherapy and small molecule inhibitors. His laboratory interests reflect this and in particular a combination of novel and biological therapies with more conventional treatments. His lab team have evolved a robust infrastructure of patient sample procurement and biobanking for translational research.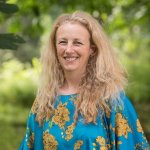 Dr Victoria Revell
Associate Professor in Translational Sleep and Circadian Physiology
Biography
Victoria Revell is a Senior Lecturer in Translational Sleep and Circadian Physiology, with over 20 years of experience in conducting human sleep and circadian research, both basic clinical research and clinical trials. She has published over 50 original research and review articles in this area.
Research themes
Find out more about our research at Surrey: