Equipping community services to meet the palliative care needs of older people with frailty approaching the end of life; a mixed methods study
Start date
01 September 2019
Team
Principal investigator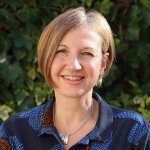 Professor Caroline Nicholson
Professor of Palliative Care and Ageing
Biography
Caroline is a Clinical Academic Nurse and her research forwards understanding and care for older people living with complex needs. She is particularly interested in the transitions that occurs in the last phase of life. Caroline qualified as a Registered Nurse at St Bartholomew's Hospital London. She worked as a specialist Palliative Care Nurse before undertaking a combined BSc (Hons) in Community Nursing DN/HV Certs at King's College London. She went on to an MSc in Medical Anthropology at Brunel University London before completing her PhD at City University, London in 2009. She is a FHEA from the Institute of Education and holds a diploma in psycho-dynamic approaches to old age from the Tavistock and Portman NHS Foundation Trust, London
Caroline is a HEE/NIHR Senior Clinical Academic Lecturer, working between the School of Health Sciences at Surrey University and St Christopher's Hospice, London. She is passionate in her belief that everyone should have access to the best care and support in the final years of their life. She has a long-held interest in the experiences and palliative care needs of older people and their families and is co-lead in End of life Care for the British Geriatrics Society.
Caroline studies the experiences and care of older people living with complex needs across care settings, to develop interventions which equally value quality of life with quantity of years in old age. She has a long-held interest in the experience of older people living with frailty, and their capabilities as well as their current and future vulnerabilities. Her work also includes the development of care services and a workforce that can recognize, facilitate and enhance the processes and outcomes of high-quality palliative and supportive care. Caroline is committed to building the next generation of clinical academics and is an NIHR Nurse Training Advocate . Research expertise includes participatory action research, narrative research, mixed method research and complex intervention development.
Co-investigators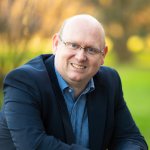 Professor Simon Skene
Professor of Medical Statistics and Director of Surrey Clinical Trials Unit
Biography
Simon Skene is Professor of Medical Statistics at the University of Surrey and Director of Surrey Clinical Trials Unit.
Simon has over 20 years' experience as a medical statistician in teaching and research, including the design and analysis of studies investigating medicinal products, advanced therapies, diagnostic accuracy and surgery. His PhD focused on the analysis of very small samples of repeated measurements, addressing small sample issues in longitudinal analysis. He is a Fellow of the Royal Statistical Society and has consultancy experience in the pharmaceutical industry.
As Head of Statistics at the UCL Comprehensive Clinical Trials Unit, he provided leadership and statistical oversight on UK trials coordinated by the unit across phases I-III in multiple therapeutic areas including hepatology and gastroenterology, ophthalmology, neurology and surgery.
Simon's appointment at University of Surrey combines the role of Director of the Clinical Trials Unit (CTU) with leadership in statistics and research methodologies to support decision-based practice in health and medicine. The CTU also hosts the Surrey hub of NIHR Research Design Service - South East (RDS-SE; Surrey).
He is additionally Head of Department of Clinical and Experimental Medicine (DCEM) which brings the Clinical Trials Unit together with Surrey Clinical Research Facility and Surrey Sleep Research Centre in the newly refurbished Clinical Research Building. DCEM also contains Surrey Health Economics Centre, and the sections of Clinical Medicine and Statistical Multi-Omics. The department is dedicated to academic excellence in education and the delivery of clinical research in health and disease.
Research themes
Find out more about our research at Surrey: