Role of Calcium Calmodulin Kinase II in cholesterol metabolism in the articular chondrocytes
Summary
The project aims to investigate the role of CaMKII in the lipid metabolism of the articular cartilage.
Funders
Team
Surrey Lead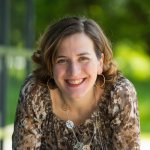 Dr Giovanna Nalesso
Senior Lecturer in Musculoskeletal Biology, Director of Research, School of Veterinary Medicine
Biography
I have a degree in Pharmaceutical Biotechnology acquired at the University of Padova (Italy) in 2006. I moved to the UK in the same year to work for Glaxo Smith Kline until September 2007 when I then started my PhD at Queen Mary University of London, which was focussed on the characterization of the Wnt signalling pathway in the articular cartilage and osteoarthritis. I joined the University of Surrey in 2017 as lecturer in Musculoskeletal Biology at the School of Veterinary Medicine.
Research groups and centres
Our research is supported by research groups and centres of excellence.
Research themes
Find out more about our research at Surrey: