The impact of COVID-19 on nurses' and midwives' psychological wellbeing: a longitudinal qualitative study
This project examined nurses' and midwives' experiences of the traumatic and distressing working practices they encountered during COVID-19 and highlighted the organizational issues that significantly affected their psychological wellbeing.
Overview
For nurses and midwives, the COVID-19 pandemic has exacerbated the issue of excessive demands on a workforce already at risk of stress and burnout. Longitudinal narrative interviews were undertaken with 50 nurses, midwives and students working in a range of settings during the COVID-19 pandemic. Twenty-seven nurses were invited to four interviews and 23 nurses were invited to two interviews. The data generated was inductively analysed for themes cross-sectionally and longitudinally using constant comparative analysis.
Aims and objectives
The Impact of Covid on Nurses (ICON) interview study aimed to better understand the effects of the COVID-19 pandemic on nurses' psychological wellbeing and their ability to access support across the NHS and social care sector.
Funding amount
£84,000
Funder
Florence Nightingale Foundation, Burdett Trust and Colt Foundation
Team
Principal investigator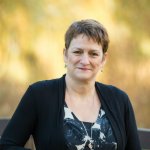 Professor Jill Maben
Professor of Health Services Research and Nursing
Biography
Jill is a nurse and social scientist and her research focuses on supporting staff to care well for patients. Jill qualified as a Registered nurse at Addenbrookes in Cambridge and studied History at UCL, before undertaking her Masters in Nursing at King's College London and completing her PhD at the University of Southampton. She completed her PGCE at the London School of Hygiene and Tropical Medicine in 2007. Jill was deputy Director (2007-2010) and Director (2011-2014) of the Policy Research Programme's National Nursing Research Unit at King's College London.
Jill was awarded an OBE in June 2014 for services to nursing and healthcare. In 2013 she was in the Health Services Journal 'Top 100 leaders' and was also included on Health Service Journal's inaugural list of Most Inspirational Women in Healthcare the same year.
Jill is passionate about creating positive practice environments for NHS staff and supporting staff in the work they do caring for patients and her programme of research has highlighted the links between staff experiences of work and patient experiences of care- https://www.journalslibrary.nihr.ac.uk/programmes/hsdr/081819213/#/ This was one of the first studies to demonstrate relationships between staff wellbeing and patient experience at the team and individual level demonstrating that staff wellbeing is an important antecedent of patient care performance.
Jill's doctoral work examined what supported and what prevented newly qualified nurses implementing their ideals and values in practice, highlighting how ideals and values of new nursing students can become compromised and crushed in poor work environments. She also recently completed the first national evaluation of Schwartz Centre Rounds in the UK: "A Longitudinal National Evaluation of Schwartz Centre Rounds®: an intervention to enhance compassion in relationships between staff and patients through providing support for staff and promoting their wellbeing" [https://www.journalslibrary.nihr.ac.uk/programmes/hsdr/130749/#/] she has developed a short film from this work: Understanding Schwartz Rounds: Findings from a National Evaluation https://www.youtube.com/watch?v=C34ygCIdjCo
Other recent studies include an evaluation of patient and staff experiences and safety outcomes of a move to 100% single hospital bedrooms. [https://www.journalslibrary.nihr.ac.uk/programmes/hsdr/10101342/#/] and interventions to support healthcare staff including Schwartz Center Rounds and to improve relational care for older people in hospital [https://www.journalslibrary.nihr.ac.uk/programmes/hsdr/1212910/#/] The single room evaluation work is now being replicated in Australia; Holland and Denmark.
Current studies include the Impact of Covid on Nurses (ICON) (Burdett Trust; Florence Nightingale Foundation and the Colt Trust) and NIHR studies:
Care Under Pressure 2: Caring for the Carers a realist review of interventions to minimise the incidence of mental ill-health in nurses, midwives and paramedics: www.journalslibrary.nihr.ac.uk/programmes/hsdr/NIHR129528/#/ and
Strategies to address unprofessional behaviours among staff in acute healthcare settings: a realist review: www.journalslibrary.nihr.ac.uk/programmes/hsdr/NIHR131606/#/
Co-investigators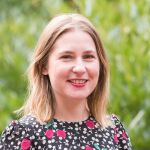 Biography
Ruth is an organisational psychologist whose research focuses on the NHS workforce, and NHS service design, delivery and evaluation. Ruth is particularly interested in the design and organisation of General Practice. She uses qualitative research methods and undertakes evidence syntheses, working across different epistemological positions including critical perspectives and realist perspectives. Projects Ruth is currently leading include:
A Realist Evaluation into the Dementia Care Coordinator service in Kent and Medway. Further information on this project is available here.
Research priority setting with the General Practice Workforce. Further information on this project is available here.
Ruth also established and co-leads the Realist Health and Social care workforce Special Interest Group (SIG). Associate Professor Keith Couper Outputs
Publications
Conolly, A., Abrams, R., Rowland, E., Harris, R., Kelly, D., Kent, B., Couper, K. & Maben, J. (2022). 'What is the matter with me?' or a 'badge of honour': Nurses' constructions of resilience during COVID-19, Global Qualitative Nursing Research. 9:1–13. https://doi.org/10.1177/23333936221094862
Maben, J., Conolly, A., Abrams, R., Rowland, E., Harris, R., Kelly, D., Kent, B., & Couper, K. (2022). '"You can't walk through water without getting wet" Exploring nurse distress and psychological health needs during COVID-19: A longitudinal qualitative study', International Journal of Nursing Studies. https://doi.org/10.1016/j.ijnurstu.2022.104242
Maben, J. and Conolly, A. (2023). Lessons for structure, workplace planning and responding to emergencies from nurses in the COVID-19 pandemic. In R. Williams, V. Kemp, K. Porter, T. Healing & J. Drury (Eds.), Pandemics, Major Incidents and Mental Health: The Psychosocial and Mental Health Aspects of Health Emergencies. Cambridge: Cambridge University Press. In press.
Abrams, R., Conolly, A., Rowland, E., Harris, R., Kelly, D., Kent, B., & Maben, J. (2023). Organisational Disregard: Nurses experiences of speaking out during the Covid-19 pandemic, Journal of Advanced Nursing. Accepted for publication.
Presentations
Conolly, A., Maben, J., Abrams, R., Rowland, E., Harris, R., Kelly, D., & Kent, B. 'Key findings from the ICON study' Workforce, Organisation and Wellbeing seminar, University of Surrey, November 2022 Conference
Maben, J., Conolly, A., Abrams, R., Rowland, E., Harris, R., Kelly, D. & Kent, B. (2022) So what can we do?: Key COVID-19 challenges and development of guidelines and strategies to support nursing staff during future
high-stress situations. RCN Research conference, Cardiff, UK September 2022.
Kent, B., Maben, J., Conolly, A., Abrams, R., Rowland, E., Harris, R., & Kelly, D. (2022) Key findings from the Impact of COVID on nurses study. RCN Research conference, Cardiff, UK September 2022.
Kelly, D. Conolly, A., Maben, J., Abrams, R., Rowland, E., Harris, R., & Kent, B. (2022) Nurses' experiences of resilience during COVID-19. Sigma conference, Dublin, Ireland.
Kelly, D. Abrams, R., Conolly, A., Maben, J., Rowland, E., Harris, R., & Kent, B. (2022) Nurses' experiences of speaking out during COVID-19. Sigma conference, Dublin, Ireland.
Rowland, E. Kelly, D. Abrams, R., Conolly, A., Maben, J., Harris, R., & Kent, B. (2022) Researching distressing topics ethically: reflections on generation of qualitative data and analysis  with nurses during the COVID-19 pandemic. Ethics and methods conference, University of Bath.
Conolly, A., Maben, J., Abrams, R., Rowland, E., Harris, R., Kelly, D., & Kent, B. 'Shouting into the ether': Nurses experiences of speaking out during the Covid-19 pandemic' Workforce, Organisation and Wellbeing seminar, University of Surrey, November 2021 Conference
Conolly, A., Maben, J., Abrams, R., Rowland, E., Harris, R., Kelly, D., Kent, B., & Couper, K. 'Nurse distress and psychological health needs during Covid-19' Royal College of Nursing, September 2021 Conference
Conolly, A., Maben, J., Abrams, R., Rowland, E., Harris, R., Kelly, D., Kent, B., & Couper, K. 'Exploring nurse distress and psychological health needs during Covid-19' Annual Torbay and South Devon Clinical School May 2021 Conference