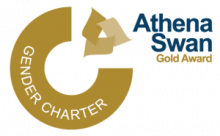 Contact us
Get in touch with the us about our programmes, professional services and academic expertise.
Enquire about our courses
Undergraduate and postgraduate (taught)
Detailed information on all our programmes and continuing professional development (CPD) courses can be found on our biosciences and medicine subject page.
Postgraduate research 
Visit our postgraduate research page for further information.
Rebecca Golding, PA to Professor Roberto La Ragione (Head of Biosciences)
Emily Handford, School Administrator
Rio Wilman, School Administrator