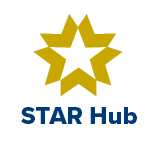 Funding
The STAR Hub offers a variety of funding opportunities during its 5-year life span to develop long-term partnerships and to support collaborative projects between UK-based academics and UK-registered businesses operating within the plant-based food and drink sector.
Business Interaction Vouchers (BIVs) - call open
The purpose of the BBSRC-funded STAR Hub Business Interaction Vouchers (BIVs) is to foster and support new collaborations between academia and industry, to boost the UK economy and to create positive social and environmental impact.
Demonstrably falling within the remit of and being relevant to the aims of the Hub, the Vouchers will help resource small, confidence-building activities between an academic partner and a business, addressing a genuine challenge faced by the industry partner. Supported projects are expected to result in outcomes of:
A longer-term relationship between the partners
Improved interaction
New research technology transfer projects.
Vouchers will be allocated in a number of funding calls, the opening and closing dates of the first of which are:
| Call      | Opening Date | Closing Date |
| --- | --- | --- |
| BIV, Call 1            | Wednesday, 19 April 2023     | Monday, 3 July 2023 (midday)          |
BIV Summary
Award: up to £20k per project
Projects are costed at 100% Full Economic Cost (fEC) and funded at 80% fEC by BBSRC / the STAR Hub
Project duration:  6 months max.
BIVs are available to

Academics, who are based at a UK research organisation when carrying out the project, and who will be working in collaboration with a
UK-registered business of any size, from micro businesses and small to medium sized enterprises (SME) to large organisations
Academics and their research organisations need to be eligible for BBSRC funding
Cash and/or in-kind contribution by the industry partner(s) is required
Applicants need to be STAR Hub members
Online BIV Application Form (via REDCap)
Detailed information about the BIVs and how to apply can be found in the STAR Hub Guidance Notes for BIV Applicants below.
Please get in touch with the Hub Manager if you have any queries:  star.ukri-oirc@surrey.ac.uk
Launching soon
Flexible Mobility Awards (FMAs)
Feasibility Awards (FMAs)

Become a member of STAR Hub
Membership is free and open to any organisation, of any size, anywhere in the world, that can demonstrate a strategic commitment to collaborative research and innovation.