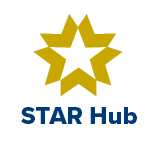 Our remit
Our remit is to develop a portfolio of case studies that provide robust evidence to UK industry on the role of specific plant-based food components in cognitive and mental health across the lifespan.
Overview 
The STAR Hub will be industry-facing and will initially focus on challenge areas involving alternative plant protein sources, polyphenols, fibre and resistant starch. Over time we will expand to include other key areas, for example including specific micronutrients (vitamin B12, vitamin D, iron) that may be lacking in plant-based products.  
Hub members from academia and industry will work together to generate new products and to increase the profitability and sustainability of existing products. Our aim is to consolidate the activities of communities working on novel plant-based products and to highlight opportunities for UK-based industry to exploit this evidence through further research and development, involving academia and in particular through training of early career researchers, to ultimately produce innovative plant based products, services and systems that are targeted and tailored to specific life stages to improve and maintain cognitive and mental health across the life-course. 

Become a member of STAR Hub
Membership is free and open to any organisation, of any size, anywhere in the world, that can demonstrate a strategic commitment to collaborative research and innovation.