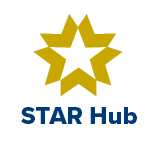 News
Stay informed with our STAR Hub news section, featuring trending research from around the world. From breaking news to in-depth analysis and opinion pieces - we strive to keep you up-to-date and engaged with matters concerning plant-based foods and their impact on both public and planetary health.

Become a member of STAR Hub
Membership is free and open to any organisation, of any size, anywhere in the world, that can demonstrate a strategic commitment to collaborative research and innovation.