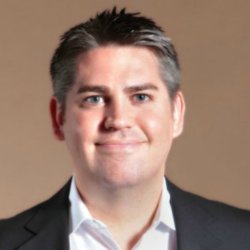 Gareth Walters
"Holding a degree from the University of Surrey gives you instant credibility and adds considerable value to your CV."
What attracted you to choose the University of Surrey and to study your course here?
I started my BSc at the University of Surrey in 1997. In school, having decided to undertake a hospitality degree, all research indicated that Surrey was one of the most respected schools in the UK and indeed Europe. Reading about the alumni, the quality of the lecturers and the opportunities for industrial placement as well as US exchange made it an easy decision at the time.
What is the one thing you would say about Surrey, or the course you studied, to someone who doesn't know anything about it?
I think I underestimated the esteem and regard in which the University of Surrey is held in the hospitality sector all over the globe. Having travelled and had positions in a few continents I have worked with and for Surrey graduates and holding a degree from there gives you instant credibility and adds considerable value to your CV. 
How did you change as a person during your time as a Surrey student, and how has your time here influenced your life and career since then?
Studying hospitality at Surrey allowed me from a relatively young age to understand people of different cultures and from countries all over the world. In my first group I was the only Welsh national, amongst students from Norway, Portugal, Hong Kong and the UK. The hospitality industry is very cosmopolitan and studying hospitality in Surrey was a great starting point as my four years were spent working with and socialising with a multitude of people all with different backgrounds. 
What do you do now? What do you find most enjoyable about your line of work and why?
I work in hotel sales and marketing and am currently the Regional Director of Sales for Hilton Worldwide in APAC (Asia Pacific).  In my role, I manage the customer relationships with the top 15 strategically important group accounts in the region and work extensively with hotels to exceed the annual groups and meetings budgets across the region.
Now based in Singapore, my career started in London with progressive roles that have taken me to Dubai, Abu Dhabi and Cambodia. The role is extremely sociable and I have been fortunate to develop a network of friends and clients all over the globe.
What are your top tips for students aspiring to work in your profession?
I think that the early years can be a little tough – initial jobs do not necessarily require much academic thought and the remuneration is not always as rewarding as in other industries. However, I think when tangible operational experience is gained there are extensive opportunities for hospitality graduates to develop a successful and rewarding career that allows for globetrotting and an expatriate lifestyle. 
I would also not underestimate the importance of a Surrey degree – it is nearing 14 years since I graduated but knowing and respecting the University and course, I would not hesitate to help a graduate for internship, mentorship or career advice if ever requested.
Is remaining connected with the alumni network important to you?
Reconnecting with the University of Surrey is very important to me and I am very keen to increase my engagement moving forward.
Discover our hospitality and tourism courses.
Clearing
Find your course and learn how to apply