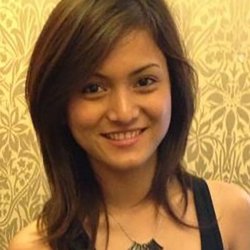 Manisha Sen
"Since starting here, I've learnt to work effectively under pressure by prioritising study tasks. I've tremendously improved my communication and interpersonal skills, too."
Course
Computer Science BSc (Hons)
Placement company
Damarel Systems International Ltd
"I am originally from Nepal, and am now studying in the UK for a degree in Computer Science at the University of Surrey. I chose to study this subject because of the University's high league table rankings, employment record and Professional Training year.
Last year I completed my Professional Training year at Damarel Systems International Ltd, after finding out about the opportunity from a presentation and placement database. On placement I was responsible for the development of webpages and windows applications, and I also had the chance to generate technical documents for specific products and participated in a technical review of my own and others' work.
I was assigned a visiting tutor whilst on placement, who assessed and monitored my progress throughout the year.
I'm glad I took a placement, as the opportunity enabled me to work in all aspects of the software development cycle: from designing a database, to writing a specification and implementing software requirements. One of my favourite memories of my Professional Training year was when I took a trip to Gatwick airport to see the company's product in action. This experience let me take into account the user perspective and professional design of software that I might get to develop in the future.
To someone considering a Professional Training year, I'd definitely recommend it. It's a great way to build up experience in areas you'd like to work within. By spending a year with Damarel, I believe that I gained knowledge and valuable experience that will be useful for my future and I've learnt to work better in a team and also understand the importance of collaborative work to develop software solutions in a real world.
I'm now in my fourth year at Surrey, back on campus. The lectures here are organised very well, both in terms of theory and practical work, and really help me gain a valuable understanding of the modules. One of my favourite modules explored advance technologies in web applications, and taught me how to successfully (and securely) develop a website using the latest software.
Surrey is a very multi-cultural community, where you get to meet people from all around the world, with different interests. There are plenty of societies to choose from, and good student night-life both in campus and around town. You can get involved with loads of things – I'm currently an Open Day helper which is great fun.
Since starting here I feel I've learnt to work effectively under pressure by prioritising my work, and have tremendously improved my communication and interpersonal skills which I'll hopefully continue to do so in the future too. I'm glad I came to Surrey and I'm looking forward to what will come next. I'd like to see myself working in the IT field, developing cutting-edge technologies, and helping others with this too."
Discover more about our computer science programmes, including our BSc Computer Science.