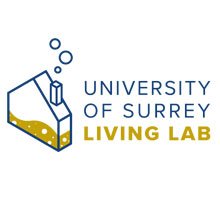 University of Surrey Living Lab
The University of Surrey's Living Lab enables collaboration between students, academics, staff, community partners and other stakeholders to apply current research and innovation to address real-world issues using the university campus and surrounding Surrey communities as a test-bed.
Join us in having an impact and turning research into real-life solutions.
Join us
There are lots of ways to get involved with us, whether you want to actively collaborate with us, study with us, or just stay updated on our activities.

Projects
Our Living Lab builds on the University's long heritage of investing in campus demonstrators and maps to key strategic research themes. We're involved in numerous projects based on sustainability, urban living and life-long health.