Students
Discover the career that is right for you, develop the skills you need to succeed, and dive in with work experience and professional training.
We offer careers information, advice and guidance throughout your time as a student as well as up to three years after you graduate.
Recognised as the Best University Placement Service
University of Surrey graduates recognised as amongst the most employable in the UK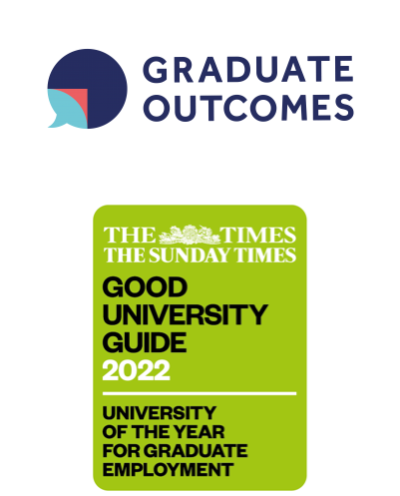 Surrey has an outstanding record for graduate employability.
The University has been awarded the prestigious accolade of University of the Year for Graduate Employment in the Times/Sunday Times Good University Guide for 2022.
The annual Graduate Outcomes survey, published by the UK's Higher Education Standards Agency (HESA), found that 93% of Surrey's students find work or go on to further study after graduating (UK domiciled, undergraduate full-time students).
Further analysis shows the proportion of Surrey's UK resident, full-time student graduates finding higher-skilled work stands at 85%, ranking our graduates 11th in the UK and 2nd in the South East, behind only the University of Oxford.
Supporting your career journey
We are here to support you with finding and applying for your chosen job.

Careers fairs and workshops
Throughout the year we run a varied programme of careers related events, including careers fairs and employer-led workshops.
Resources
We have a host of resources available to you, including Surrey Pathfinder your digital hub giving you 24-hour access to careers appointments and event bookings, jobs, placements and interactive development tools. Use Pathfinder to discover the career that is right for you, develop the skills you need to succeed and dive in with work experience and placements.
Employability Award
Our Employability Award will help you develop the skills you need to stand out in the employer selection process for internships, placements and graduate-level jobs.
Professional Training placements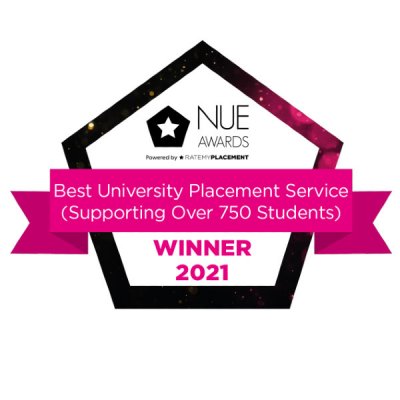 For a third year running we have been recognised as the Best University Placement Service (Over 750 Placements) at the National Undergraduate Employability (NUE) Awards 2021.
Our consistently high ranking is a result of our relentless focus on graduate employability and the success of our Professional Training placements, which we pioneered 60 years ago and in which we continue to be a world leader today.
Surrey is highly unusual in offering Professional Training placements to almost all of its undergraduates, regardless of their degree subject. More than 2,300 partner organisations work with us to give our students valuable work placements in the UK and abroad.
Discover more about careers and employability at Surrey.