---
news
Top jobs with a chemistry degree
Find out what you could do with a chemistry degree from Surrey and discover some of the jobs our graduates have secured.
"Surrey has great connections with placement providers all over the world. I'm excited to be spending next year in Italy for my Professional Training placement, under the Erasmus+ programme. I'll be going to the University of Modena and Reggio Emilia and undertaking a medicinal chemistry traineeship."

Izzy Ross, BSc Medicinal Chemistry
The jobs market
A chemistry degree creates opportunities in a huge range of fascinating careers in many diverse areas.
Whether you're interested in pursuing a career in the chemical industry, scientific research, technology, the energy sector, production and quality control of processes, industrial development or forensic investigation, our undergraduate chemistry programmes provide you with a strong foundation for an exciting career.
Jobs specifically related to chemistry can include:
Chemistry teacher
Computational chemist
Environmental chemist
Experimental chemist
Forensic scientist
Medical industries scientist
Process chemist
Pharmaceutical researcher
Research chemist
Surrey graduates have also gone into careers in marketing, law, publishing, finance and banking, and job roles have included scientific journal editor and solicitor.
What Surrey offers
Our degrees in chemistry, medicinal chemistry and chemistry with forensic investigation consistently produce graduates who secure jobs.
Our degrees are accredited by the Royal Society of Chemistry for partially meeting the academic criteria for status as a Chartered Chemist.
Due to our excellent links with leading companies and our successful Professional Training placements, our employment figures for chemistry graduates are among the best in the UK.
"My best moment so far at Surrey has to be my placement year. It was a welcome, valuable break to my studies, which allowed me to come back and excel at my course. The experience I had put me in good stead for my future career and I'll look back on it fondly."

Matthew Bone, BSc Chemistry
Graduate success stories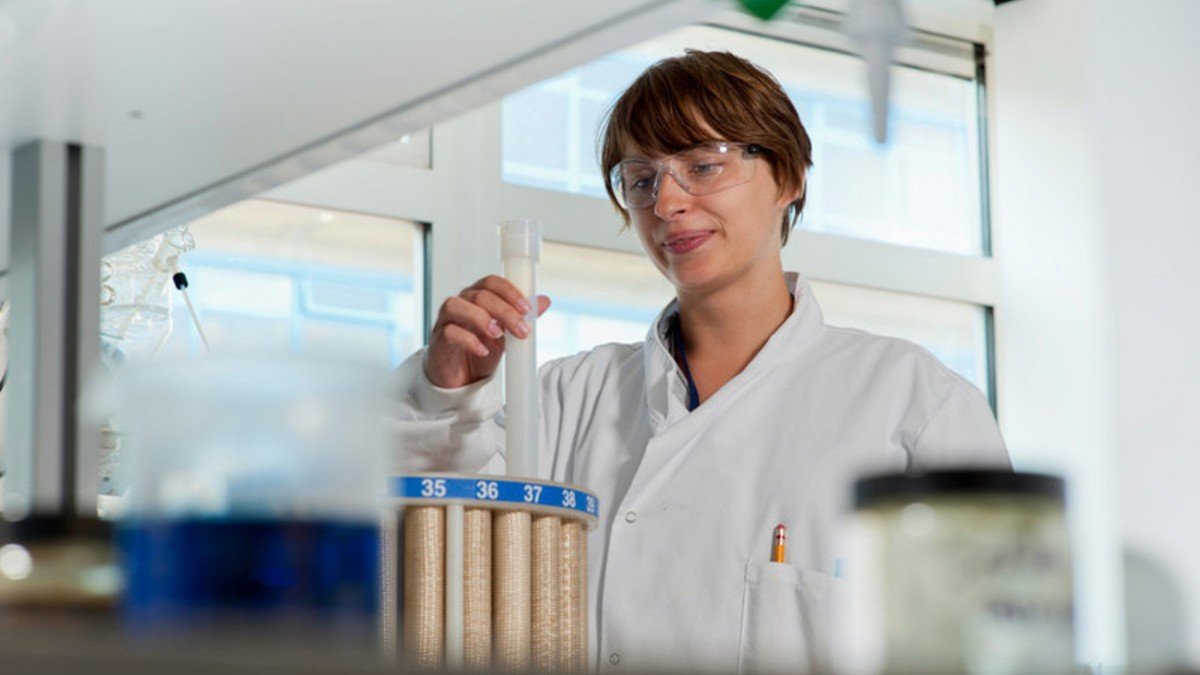 Surrey chemistry graduates have taken up roles as chemists, research scientists, forensic scientists and electro-physiologists at EDF Energy, Royal Society of Chemistry and LGC Forensics.
While many graduates enter the chemical industry, as positions often follow successful Professional Training placements, others choose to take up roles in finance or government.
In recent years, our graduates have secured many roles in industry, including:
* Accounts and Audit Associate at Rouse Partners
* Analytical Chemist at Minerva Scientific
* Analytical Chemist at Whitman Laboratories
* Analyst at LGC
* Chemist at Applied Polymer Developments Limited
* Chemist at Infineum
* Finance Analyst at JP Morgan
* Future Leadership Programme Associate at Reckitt Benckiser Health Care
* Graduate Analyst at Centrica
* Laboratory Technician at Eurofins Forensic Services
* Laboratory Technician at Therfield School
* New Product Development Assistant at Stamford
* Quality Assurance Officer at Clinigen
* Quality Control at Synergy Flavours
* Research Scientist at RedT Energy
* Technical Applications Scientist at Perkin Elmer
* Trainee Financial Advisor at St James Place
* Tutor at Tuition Base
Further academic study
Many of our graduates also go on to undertake PhD research, investigating an area of personal interest.
Discover more about our undergraduate courses in the Department of Chemistry.