---
news
Published:
18 February 2020
Top jobs with an English and creative writing degree
Find out what you could do with a degree in English and creative writing and discover some of the jobs Surrey English and creative writing graduates have secured over the past few years.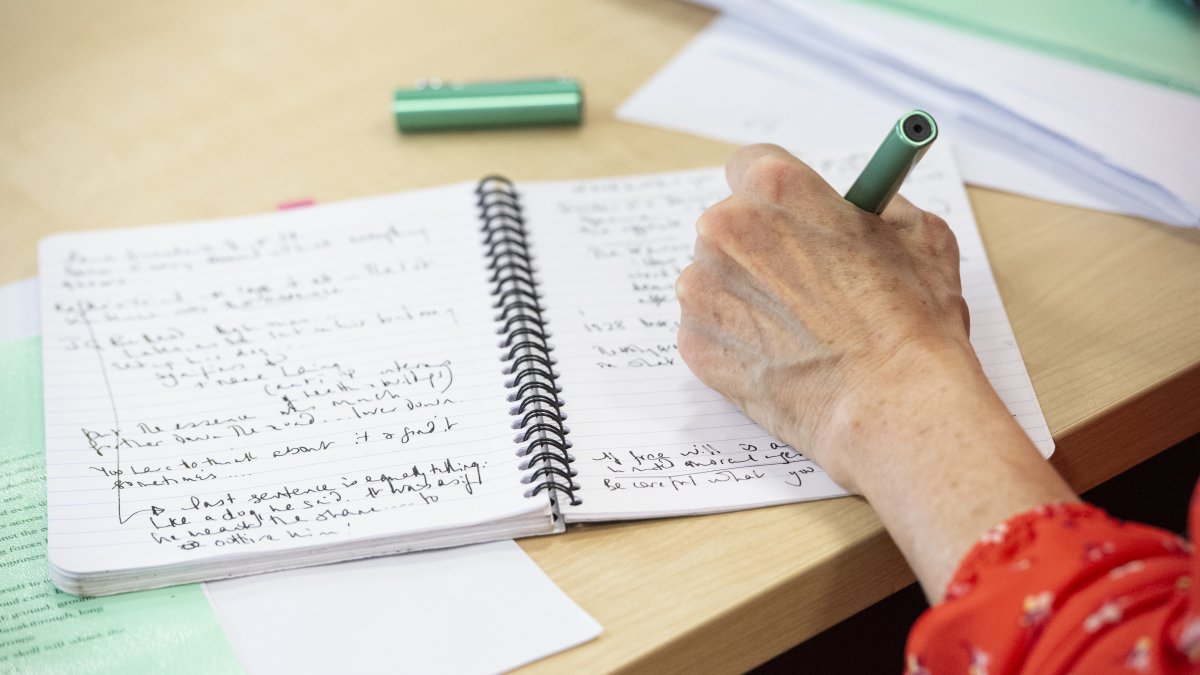 "We aim to help you express yourself clearly and effectively and memorably, to provide you with experience developing engaging stories or poems or critical arguments, and to sharpen your analytic skills when it comes engaging with the writing of others."
Should you wish to pursue further study, our programmes will provide you with essential knowledge and skills, as well as offering informed support and guidance to assist you in your studies.
Careers with an English and creative writing degree
A degree in English and creative writing equips you with a wide range of transferable skills that will prepare you for many rewarding careers.
Jobs directly related to an English and creative writing degree include:
Advertising copywriter
Creative director
Digital copywriter
Editorial assistant
Journalist
Web content manager.
However, a degree in English and creative writing will also enable you to gain skills that would be highly relevant in other, more unexpected roles. These include:
Concept artist
Information officer
Marketing executive
Public relations officer
Social media manager
Teacher.
"English literature equips you with a wide range of skills which are applicable to many different fields and job roles, and this is reflected in the variety of placements and careers that students and graduates go onto pursue."
English and creative writing graduate jobs
In recent years, our English graduates have secured roles including:
Graduate Trainee, Dale Carnegie Training
Editorial Assistant, The Handbook
Junior Account Executive, Livewire Public Relations
Teacher of English, Teach First
Editor and Marketing Executive, Warner Group Publications
Editorial Assistant, Hachette UK
Copywriter, Tesco MPC.
"My Professional Training placement improved my time management and communication skills, and has made me more proactive in my studies. I'd like to go into PR after I graduate, and my placement has motivated me to achieve that goal through gaining experience at a PR company during my final year." 
​​​​​Discover more about our English and creative writing degrees, our pioneering Professional Training placement scheme and student life at Surrey.