---
news
Published:
11 January 2023
Top jobs with a mechanical engineering sciences degree
Find out what you could do with a degree in mechanical, aerospace, automotive or biomedical engineering and discover some of the jobs Surrey's graduates have recently secured in the field of mechanical engineering sciences.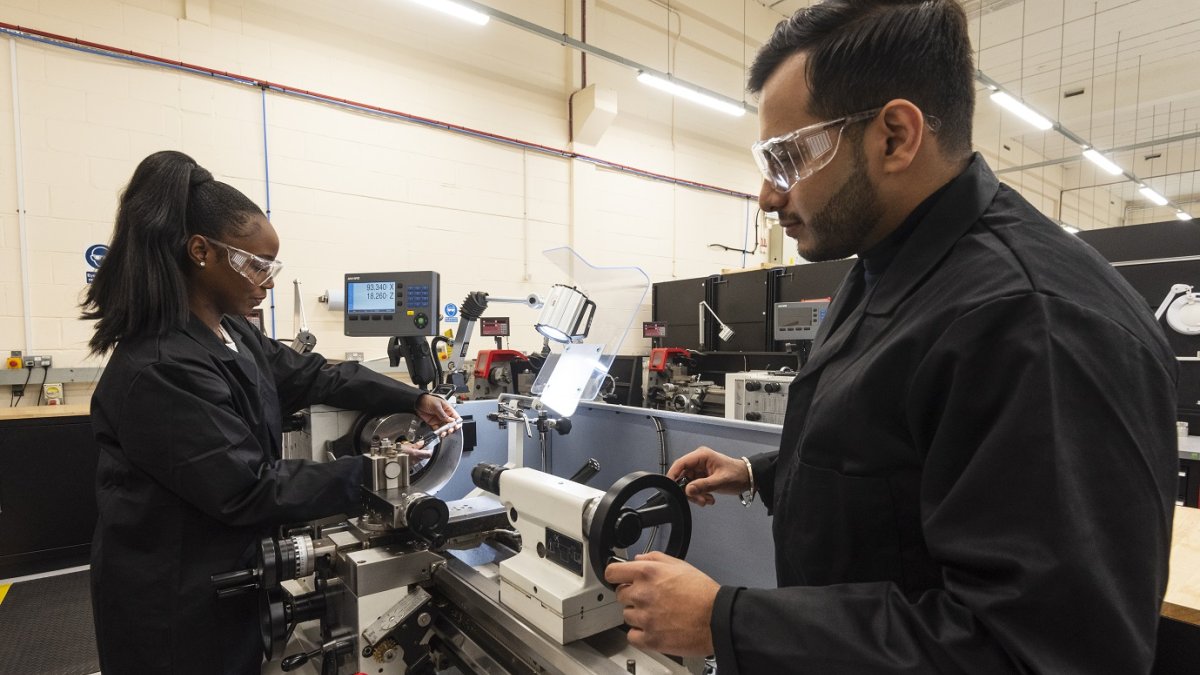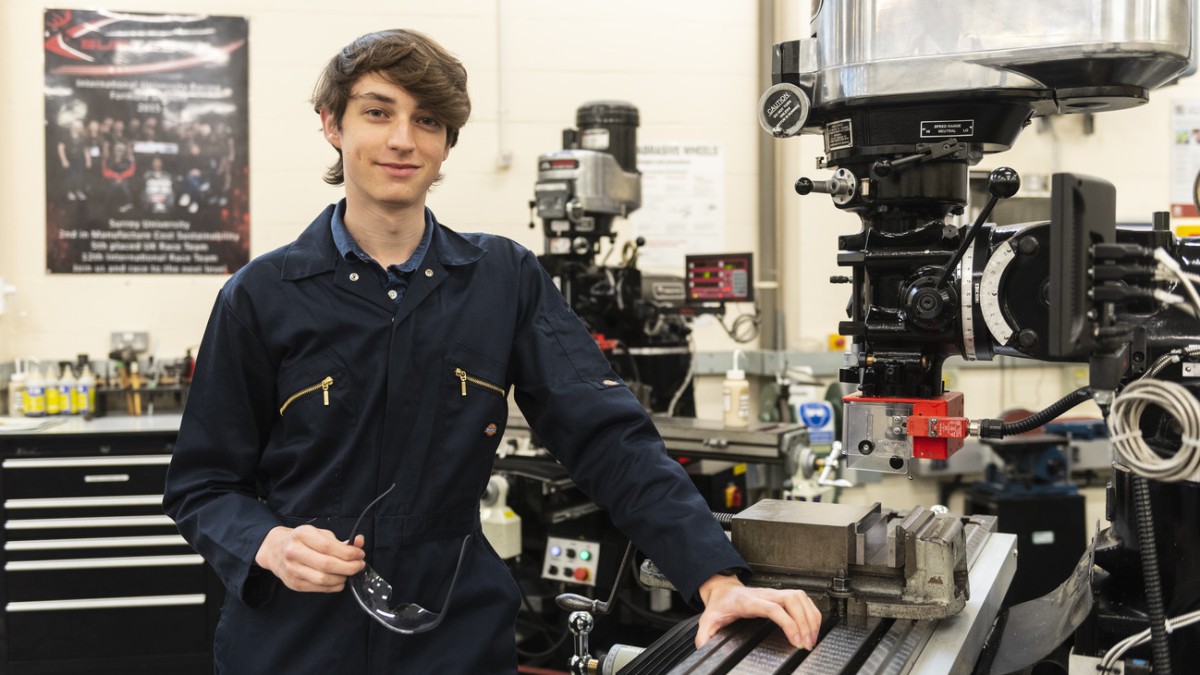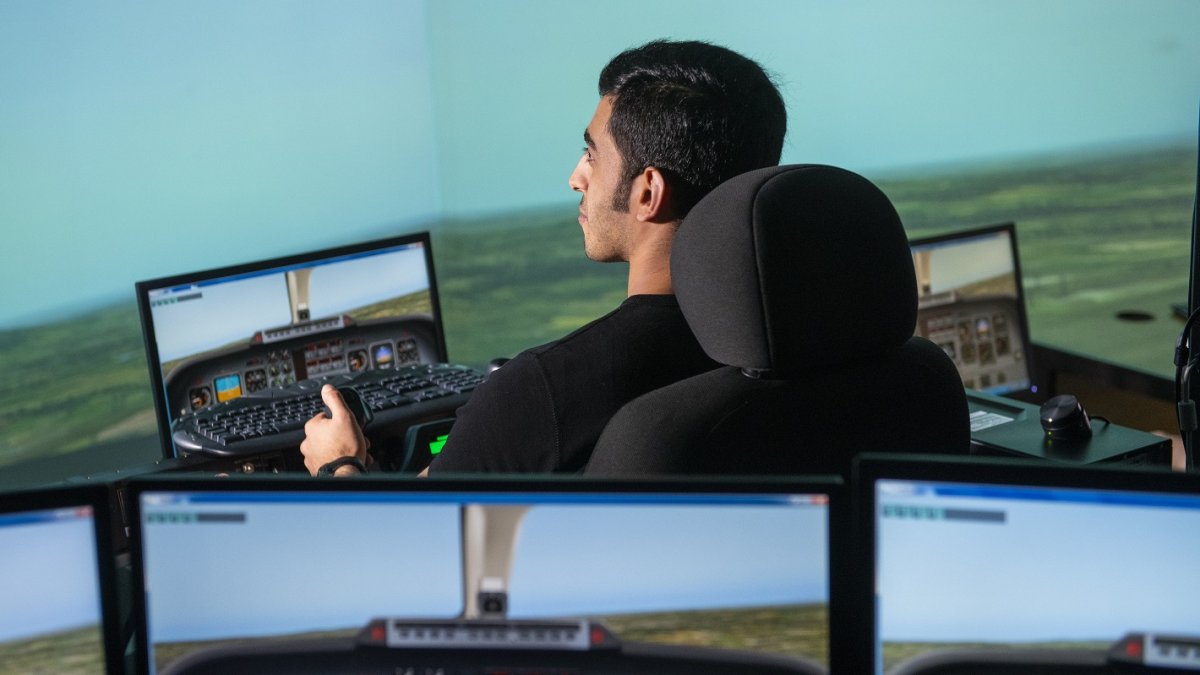 Mechanical engineers are responsible for the design, manufacture and optimisation of the advanced technology that enables applications such as engines, production lines, construction machinery and – increasingly as we face the future – robotics. Our mechanical engineering sciences degrees are rooted in the real world of industry and the rapidly evolving needs of the engineering sector.
One of the advantages of our degrees in Mechanical Engineering, Aerospace Engineering, Automotive Engineering and Biomedical Engineering is a common first year. This gives students the broad basis of mechanical engineering and ensures that they can work with engineers in different specialisations.
As well as giving them a thorough grounding in the subject, students also have opportunities to specialise in areas such as structures, materials, robotics and control and much more.
Our mechanical engineers are sought after for their highly developed analytical, computing and managerial abilities. 95 per cent of our mechanical engineering sciences graduates are in work or further study 15 months after graduating, and our graduates earn an average salary of £30,532 (Graduate Outcomes survey 2022). 
Many of our students boost their employability by taking advantage of our exceptional Professional Training placement programme, which enables you to spend a year gaining valuable work experience with a relevant company, and often leads to a job offer on graduation. This is one reason why we were awarded Best University Careers/Employability Service at the National University Employability Awards 2022.
Careers with a mechanical engineering sciences degree
Our graduate employment record is truly outstanding due to the professional focus of our degrees, with accreditation by professional institutions (RAeS and IMechE), and the quality of our professional placements leading to high-quality graduate employment.
As well as enjoying an outstanding choice of routes to professional recognition in their own disciplines, our graduates also find that their highly developed computer skills and analytical and managerial abilities are valued in many other fields.
Jobs directly related to an economics degree include:
Aerospace engineer
Automotive engineer
Biomedical engineer
CAD technician
Contracting civil engineer
Control and instrumentation engineer
Maintenance engineer
Mechanical engineer
Nuclear engineer.
 
However, a degree in mechanical engineering sciences will also enable you to gain skills that would be highly relevant in other, more unexpected roles. These includes:
Acoustic consultant
Clinical technologist
Corporate investment banker
Land-based engineer
Mining engineer
Patent attorney
Production manager
Technical sales engineer
Water engineer.
Mechanical engineering sciences graduate jobs
Most of our graduates proceed directly to employment in an engineering profession. In recent years, our graduates have secured roles including:
PVT Engineer, Jaguar Land Rover
Graduate Engineer, Manufacturing Technology Centre
Graduate Engineer, Tata Steel
Graduate Medical Devices Engineer, Renishaw
Graduate Mechanical Engineer, JCA Engineering
Graduate Systems and Test Engineer, Lockheed Martin UK
Graduate Vehicle Development Engineer, Gordon Murray Design
Reliability Engineer, ExxonMobil
Research Assistant, Brunel Innovation Centre.
Discover more about our mechanical engineering sciences degrees, our award-winning Professional Training placement scheme and student life at Surrey.