Development of low-cost electric propulsion concepts for small satellite applications
A PhD studentship opportunity in development of low-cost electric propulsion concepts for small satellite applications.
Duration
3 years
Application deadline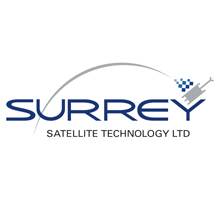 Funding source
Surrey Satellite Technology Ltd
Funding information
Funding is available for home/EU students of up to £19,037 (£14,777 bursary and £4,260 tuition fees) in the first year and will be increased every year to cover the cost of both fees and bursary up to three years.
About
The Surrey Space Centre, part of the Department of Electrical and Electronic Engineering, is a world-class institution for space engineering research with a growing interest in electric propulsion for the small satellite industry. The downscaling of electric thrusters to lower levels of power suitable for application on small satellite platforms is a subject of ongoing research within the plasma propulsion group.
The successful candidate will perform hands-on laboratory investigations on innovative plasma propulsion prototypes. This project will be in close collaboration with Surrey Satellite Technology Ltd with an industrial co-supervisor supporting the guidance of the activities.
In particular, the PhD project involves the following activities:
Design and development of novel electric propulsion concepts.
Design and implementation of testbeds for the development of low power electric propulsion systems.
Performance and lifetime characterization of plasma propulsion devices.
Low-temperature plasma physics.
Eligibility criteria
Applicants are required to have either:
A minimum of a 2:1 UK honours degree or a recognised equivalent international qualification, in a relevant discipline
A 2:2 degree and a distinction at masters level.
Open for home and EU students only.
How to apply
Formal applications should be submitted through our Space Engineering PhD course page. You should make clear in your application that you are applying for this studentship.
Selected candidates will be invited for an interview.
This position has now been filled.

Studentships at Surrey
We have a wide range of studentship opportunities available.