Modulation of Cathepsin proteases in cancer progression
A three and a half year, fully-funded studentship is offered in our laboratory of Molecular Oncology. This specific project looks at physiological factors behind the importance of cathepsin in driving tumour progression and thus allowing for the development of new therapeutic strategies.
Start date
1 October 2022
Duration
4 years
Application deadline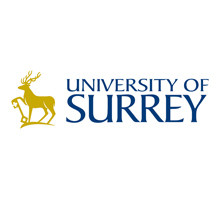 Funding source
University of Surrey
Funding information
UKRI-aligned stipend (£15,609 pa for 2021-22), approved University of Surrey fees and a research budget. 

Studentships at Surrey
We have a wide range of studentship opportunities available.