---
news
5 reasons to study BSc (Hons) Paramedic Science at Surrey
On our BSc (Hons) Paramedic Science course, you'll study a hands-on curriculum, get access to simulation suites to practise real scenarios, gain clinical experience on NHS placements, learn directly from healthcare professionals and enhance your employability, by securing the relevant qualifications needed to work as a Paramedic.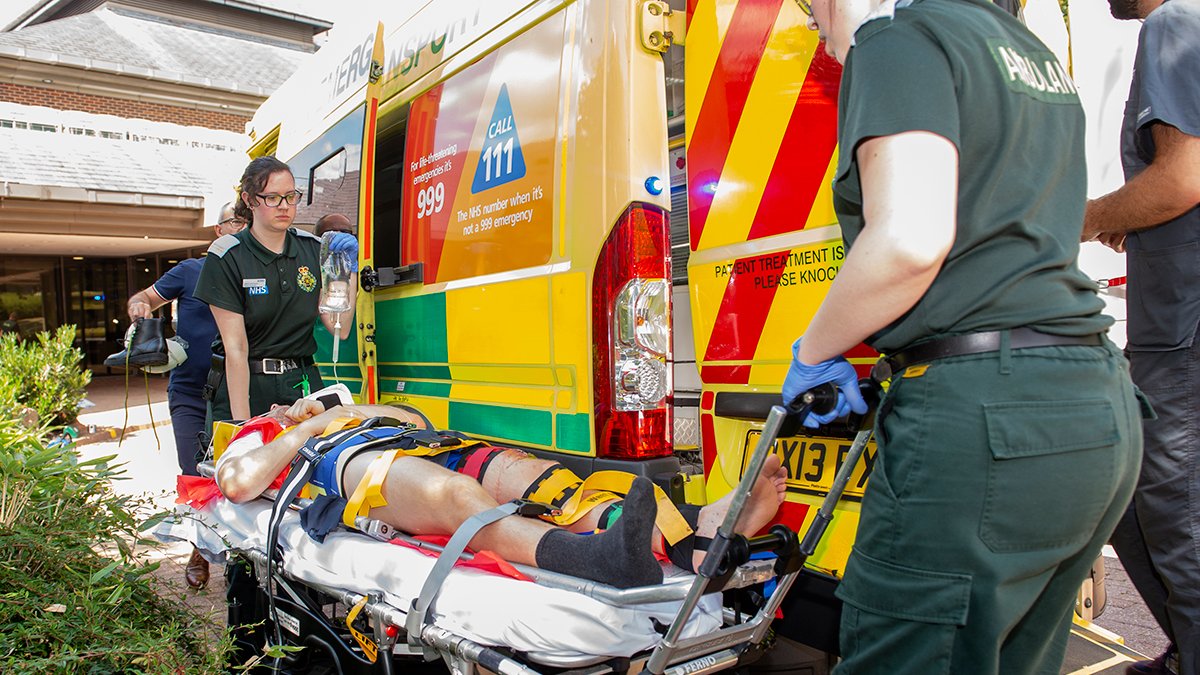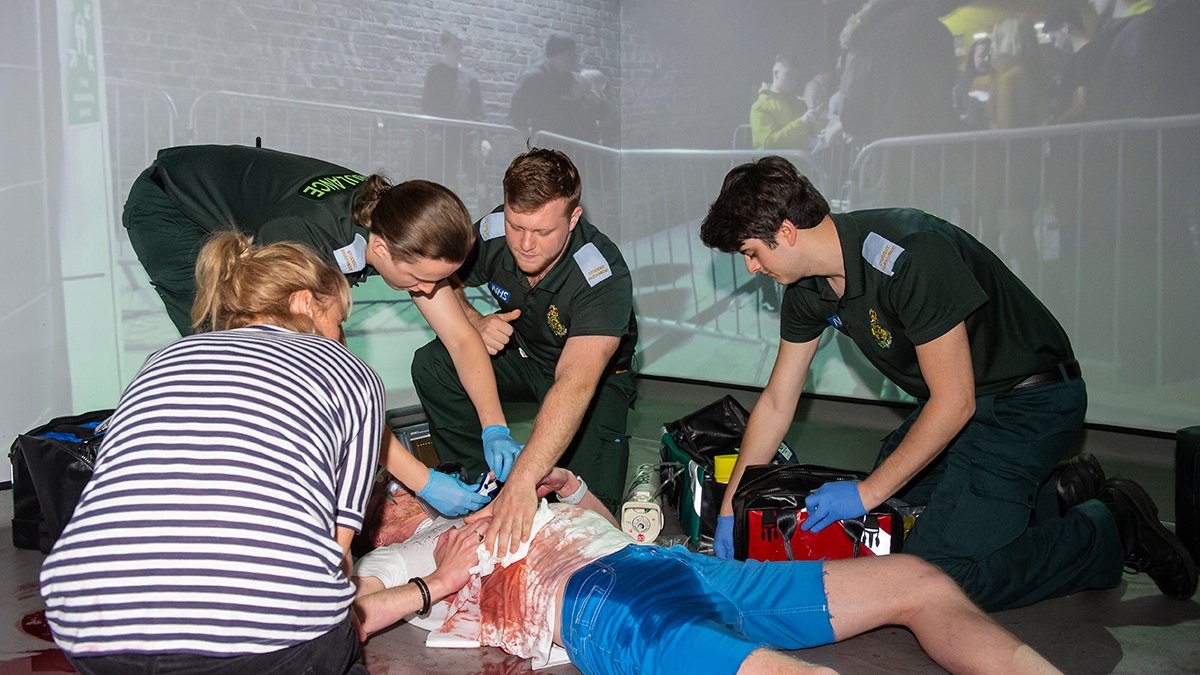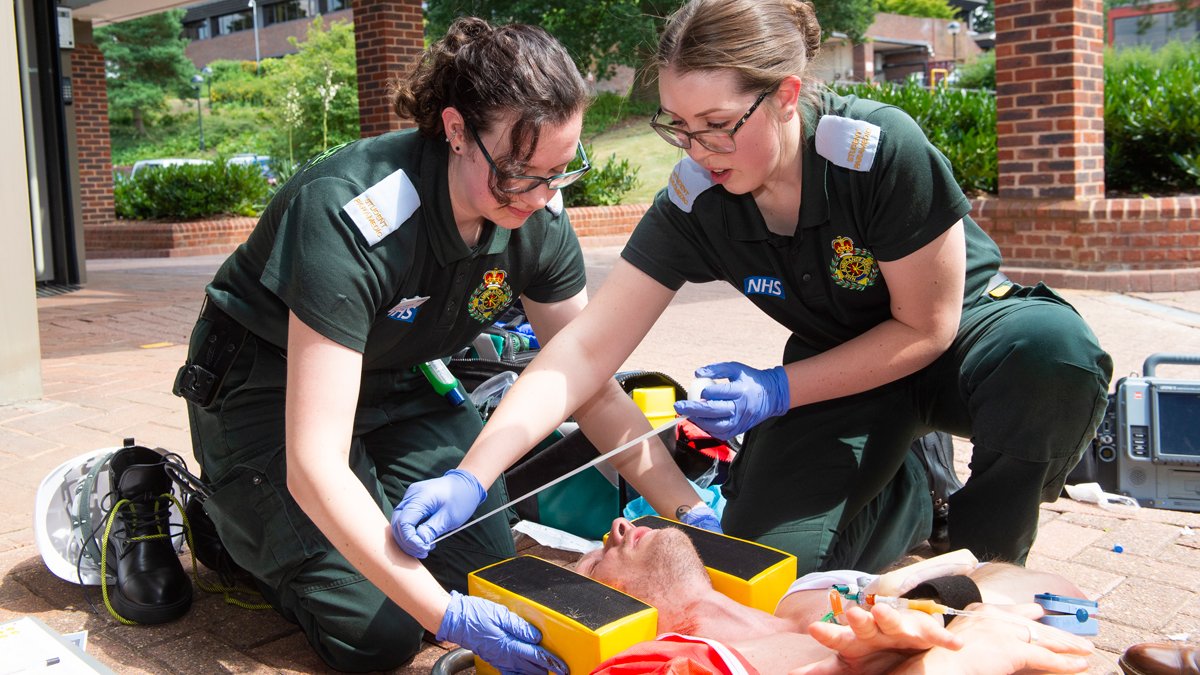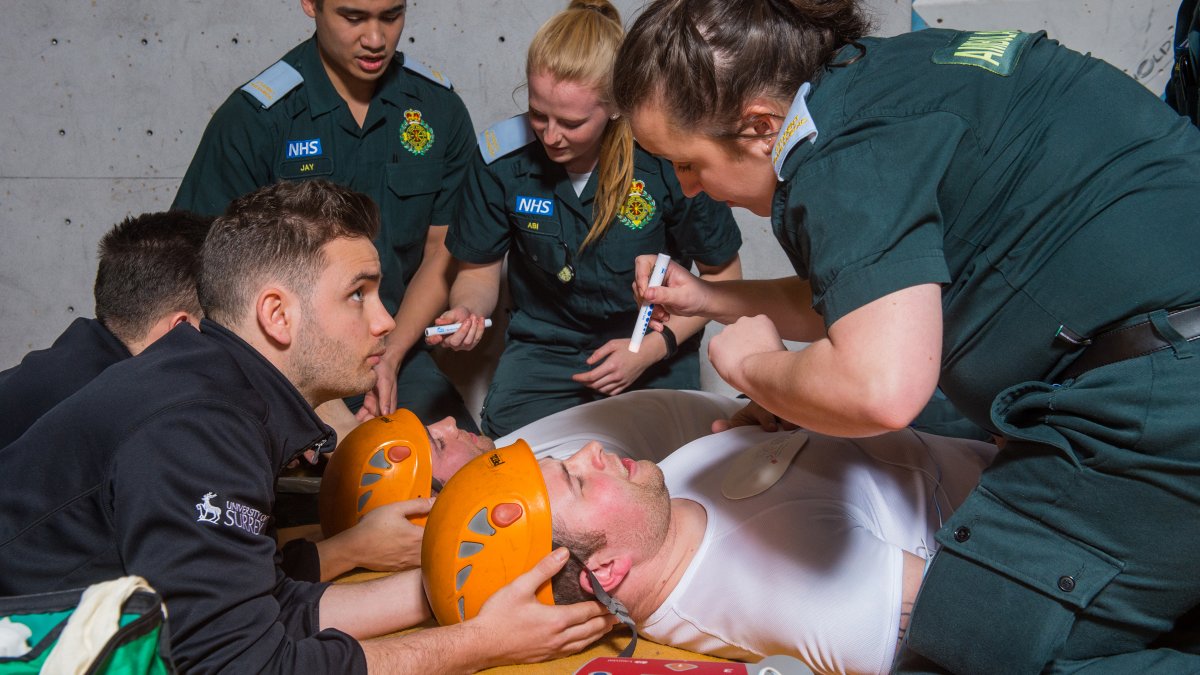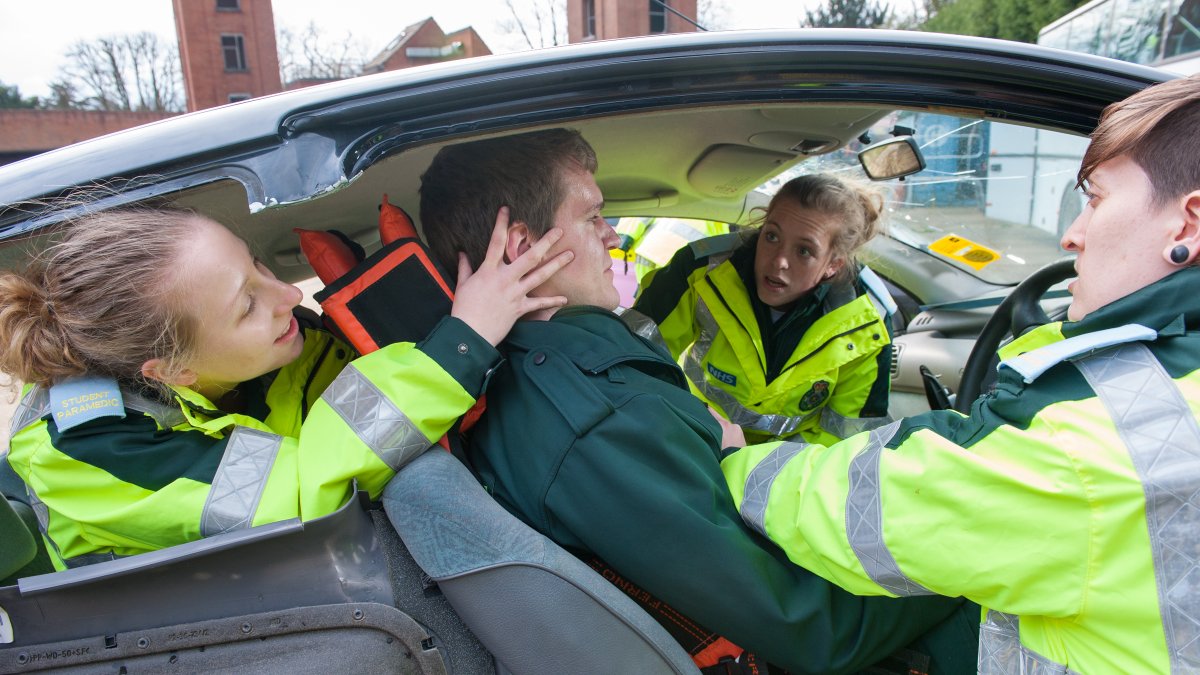 1. Study a hands-on curriculum
Our hands-on curriculum has been designed to develop paramedics with qualities that patients want to see: care, compassion, honesty, candour and understanding. On our BSc (Hons) Paramedic Science course, you'll learn to meet the diverse needs of patients, families and carers within a variety of settings.
In your first year, you'll study topics that are fundamental to paramedic science, including concepts of caring, essential paramedic practice, physical health, and research and evidence-based practice, ensuring you have a solid foundation upon which to build the rest of your degree. During your second year, you'll learn about care across the lifespan, management of physical and mental health, patient assessments, and innovation and leadership.
In your third year, you'll delve deeper into effective decision making for complex care, clinical leadership and consolidated paramedic practice, and patient management. You'll also learn how to critically evaluate and appraise research and healthcare literature.
2. Access state-of-the-art facilities
As a paramedic science student, you'll benefit from our multi-million pound facilities, giving you access to equipment used in the NHS, including our Clinical Simulation Centre, consisting of two large wards, an operating theatre, a community flat and an ambulance bay. Here you'll get to practise real scenarios using lifelike mannequins and actors as patients, fitting cannulas, checking for heart murmurs, monitoring breathing and much more.
Our virtual environments and actors will transport you to the centre of emergency situations, so you can practise your trauma skills and get a taste of the scenarios you'll tackle throughout your training and when you're fully qualified. You'll also get exclusive access to our independent clinical learning room. The room is set up each week with the necessary equipment required to practise the techniques you'll be learning.
3. Gain clinical experience
You'll spend half of your training in four NHS clinical placements, allowing you to practise the skills you'll learn in the classroom out in the real-world, under the supervision of qualified practitioners. Your placements will take place across the South East Coast Ambulance NHS Foundation Trust and other healthcare settings in the area, exposing you to a wide variety of scenarios and patients. You'll develop an awareness of working in the NHS and the role of a Paramedic, before building up your knowledge, skills and professional abilities.
Previous students have undertaken their placements in ambulance stations and ambulance vehicles, operating theatres, coronary care units, minor injury centres, accident and emergency departments, maternity, mental health and children's units, and specialist ambulance services.
4. Learn from healthcare professionals
We have a clinical-led focus to our teaching, ensuring everything you learn is up-to-date and relevant to an NHS care setting. You'll be taught by a multidisciplinary team of lecturers who are all healthcare professionals with experience working in the NHS.
These may include Simon Bettles (an Operating Department Practitioner with expertise in anaesthesia), Simon Downs (a Paramedic Practitioner with expertise in clinical excellence and improving patient outcomes in pre-hospital and community settings), and Jackie McBride (an Adult Nurse with expertise in decision making for fundamental and complex care).
5. Enhance your employability
Our course is accredited by the Health and Care Professions Council (HCPC), giving you the academic requirements needed to register to work as a Paramedic once you've graduated. 100% of our BSc (Hons) Paramedic Science graduates go on to full-time employment as paramedics.* Our alumni can be found working for NHS trusts across the UK, with recent graduates working for the Royal Surrey NHS Foundation Trust, the South East Coast Ambulance NHS Foundation Trust, and the Surrey and Sussex Healthcare NHS Trust.
"I work as a paramedic for South East Coast Ambulance Service, providing emergency and urgent care to my patients. I have been given the opportunity to effect real and meaningful change in my profession, where evidenced-based practice is rapidly replacing protocol-driven healthcare."
Charles Adler, BSc (Hons) Paramedic Science, Teaching Fellow at the University of Surrey.
Discover more about our BSc (Hons) Paramedic Science course.
*Destinations of Leavers from Higher Education Survey 2016-2017