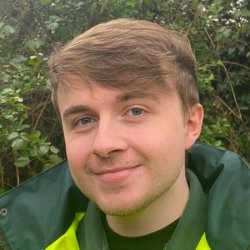 Harry Sharp
"I get to practise what I've learnt in my lectures in the Clinical Simulation Centre, home to a fully-equipped ambulance, to build up my skills before going out on placement."
Course
Paramedic Science BSc (Hons)
My course
My favourite thing about the course is the even split between theory and placement. I get to practise what I've learnt in my lectures in the Clinical Simulation Centre, home to a fully-equipped ambulance, community flat and wards, to build up my skills before going out on my placements. So far, I've completed multiple scenarios, including a critical care trauma scenario in a 'nightclub' within the Immersive Learning Environment. These experiences have given me the opportunity to think about how I can use my skills and get essential feedback, so I can improve my performance. This has really helped boost my confidence!
The teaching staff are extremely knowledgeable and include specialist primary and critical care paramedics, who have a wealth of experience. They're all incredibly supportive, especially when attending traumatic incidents out on placement, they always check in with me to make sure I'm ok. 
My clinical placements
I've had a mixture of hospital-based clinical placements, which have included working in paediatric accident and emergency and minor injuries units. I've also been placed with an intensive care outreach team.
I've been able to work with exceptional clinicians, including specialist paramedics, who've taught me about the primary care aspects of the role.
In my first year, I practised my basic clinical skills and helped assist clinicians, building my clinical experience to lead incidents. During this time, I've completed 12-lead electrocardiograms (ECG) to monitor heart activity in patients experiencing chest-related symptoms, using the data to help make vital decisions.
I've been fortunate to receive compliment letters regarding the care I've given to patients, which has given me a huge sense of achievement. Although I personally get a sense of fulfilment from changing the way a patient may feel from the start of a patient encounter to the end – if I can give them reassurance to calm them, in addition to good clinical care, then that's more than good enough for me!
Credit: University of Surrey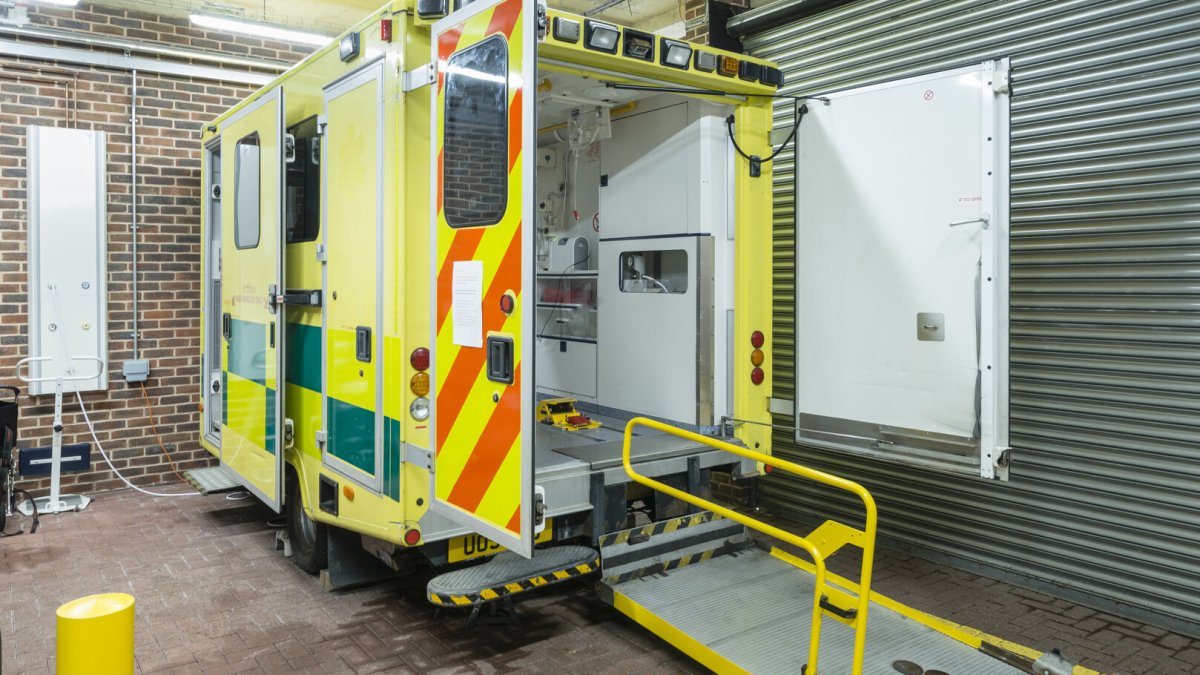 Life at Surrey
In my first year, I lived halls of residence. I was apprehensive and wasn't sure what to expect, but looking back, I had nothing to worry about! I've met some of my best friends in my accommodation and wouldn't have changed it for the world.
I'm a member of ParaSoc, the University's paramedic society, and I attend events that are put on. It's a great way to let my hair down and meet other people on the course!
My career and development
Being at Surrey has helped me become an adult, making me more resilient and independent. So far, I believe I have had the 'whole Surrey experience' and met so many amazing people who've shared their life experiences, supported me and given me their guidance. I've been fortunate enough to work as a senior student ambassador, a role where I have made many friends and worked at numerous events, like helping with NHS career workshops!
Once I graduate, I plan to become a newly qualified paramedic and try my hardest in this role. After I've had time to focus on the role and develop as a clinician, I'd love to go on to postgraduate study and specialise further.