---
news
Published:
04 December 2019
Civil Engineering students go on site visit to M4 Smart Motorway
First year civil engineering students got the chance to see the redevelopment work two bridges are undergoing to accommodate the new M4 Smart Motorway.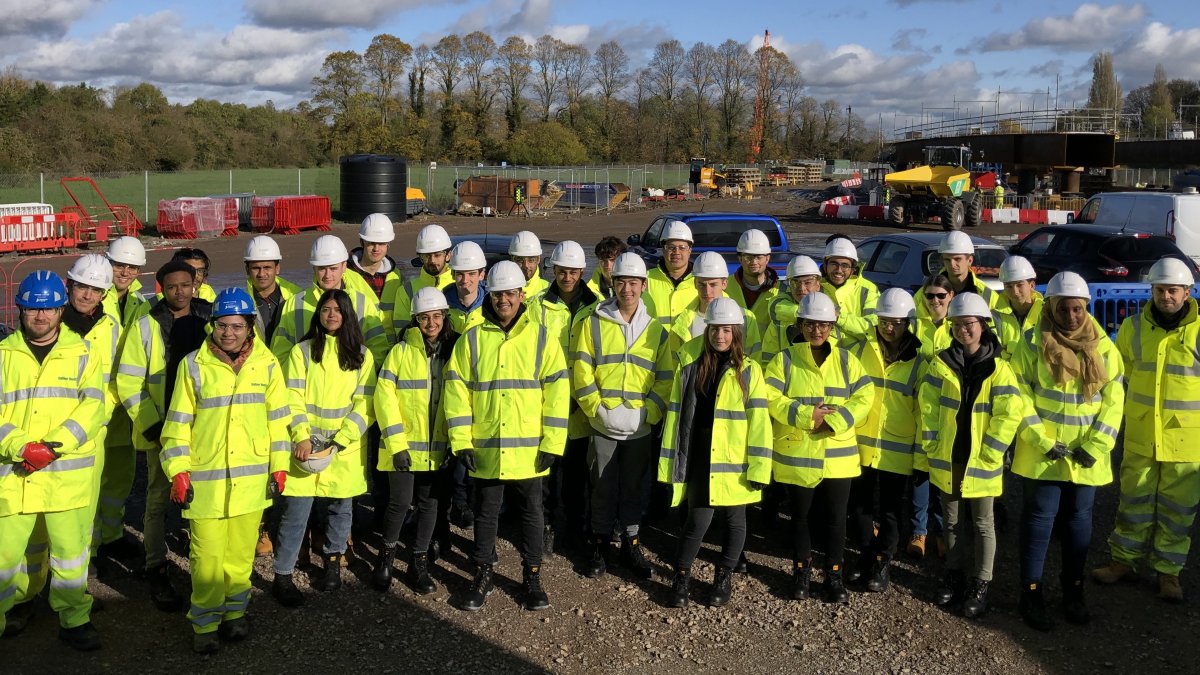 The site visit on 7 November was hosted by Surrey alumni Raisa Ehsan, now an engineer at Arcadis working on the M4 Smart Motorway programme, and took place at the Balfour Beatty Vinci Site in Bray, near Maidenhead.
Students got the chance to see the extension of Bray Bridge which will involve the installation of new girders using two cranes – one positioned on each embankment to lift the sections of the girders into place. They learned that one of the problems the engineers have had to overcome is the distance from the embankment to the centre of the bridge, over the middle of the river.
They also visited Monkey Island Bridge, which is being completely rebuilt to accommodate the new smart motorway.
First year Civil Engineering student Zoe Peters said, "One of the things I found interesting about the site visit was how they are going to be installing the new girders for the extension on Bray Bridge, and another was the amount of steel and concrete that they use to produce one of the piers of the Monkey Island Bridge."
Dr Alireza Behnejad, Senior Teaching Fellow within the Department of Civil and Environmental Engineering, commented: "M4 Smart Motorway is one of the biggest road improvement projects under construction in the country. It is very important for the civil engineering students to visit this kind of project at an early stage of their education as it really helps them to understand the application of their theoretical studies."
Discover our courses in civil and environmental engineering, including our BEng (Hons)/MEng Civil Engineering.