---
news
Published:
08 December 2020
Double award win for Advanced Technology Institute student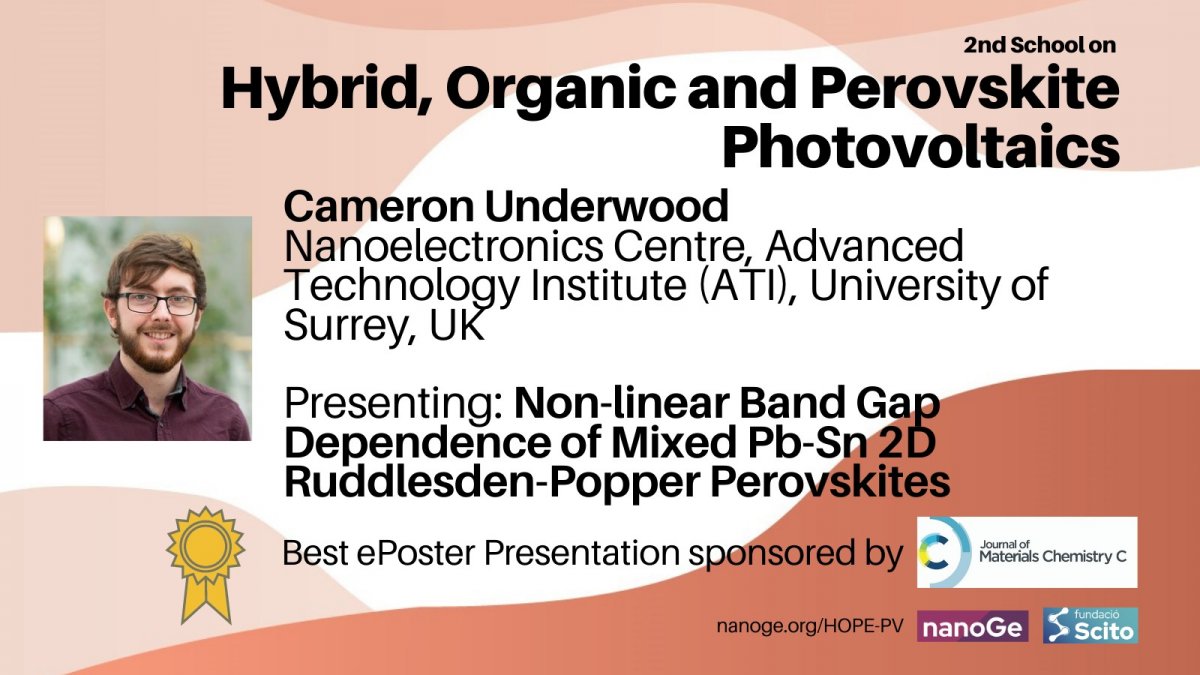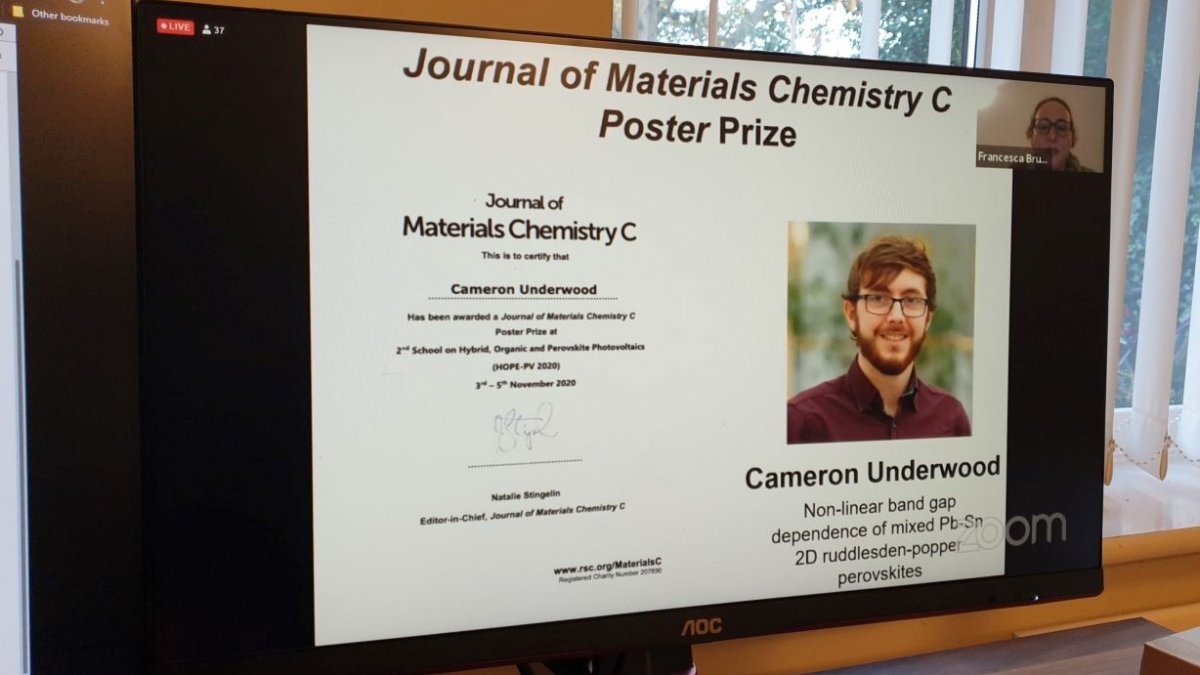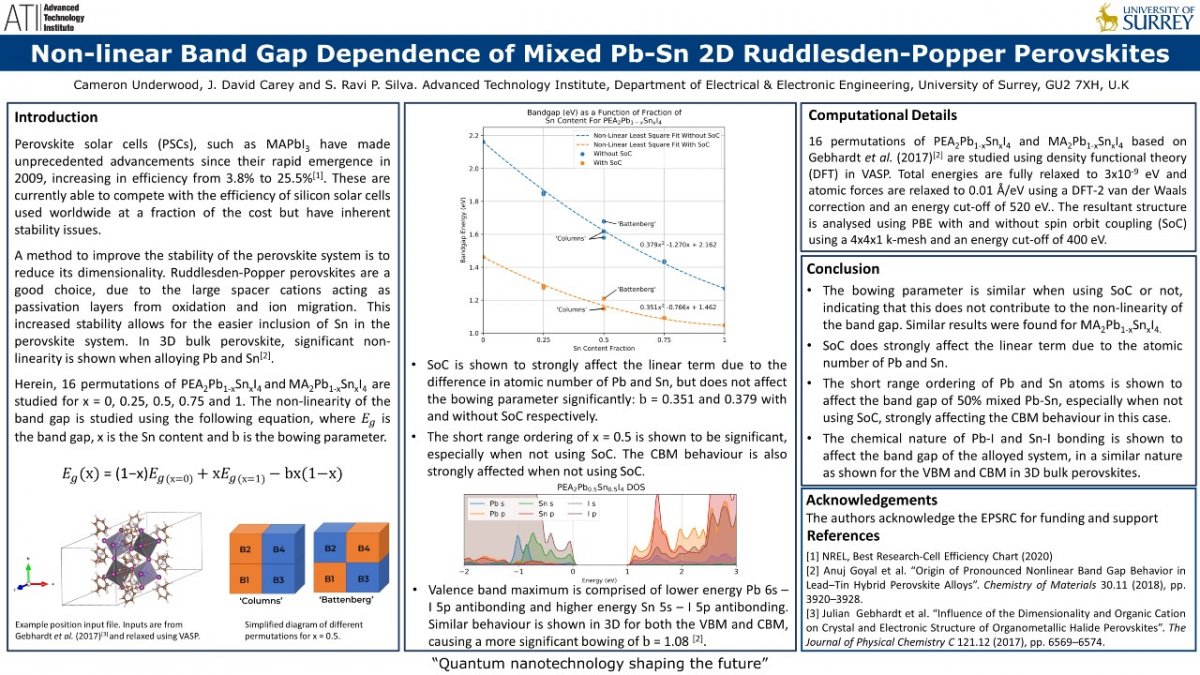 The final-year PhD student, who's researching perovskite solar cells and energy harvesting at ATI, claimed his first success at the 2nd School on Hybrid, Organic and Perovskite Photovoltaics (HOPE-PV 2020) event in November.
Royal Society of Chemistry Award
This international conference was originally planned to take place in Moscow, but it was reorganised online due to the Covid-19 pandemic. The virtual gathering was a huge success and, in an online presentation, Cameron won the Royal Society of Chemistry Award for Poster Presentation.
His poster, Non-linear Band Gap Dependence of Mixed Pb-Sn 2D Ruddlesden-Popper Perovskites, explains his method for understanding the semiconducting or electronic properties of two-dimensional perovskite solar cells.
Second success
A few weeks later, there came another win for Cameron. This time, the same poster claimed the Best ePoster Prize at the International Conference on Perovskites for Energy Harvesting (PERENHAR).
"I'm very happy to win these prizes at such prestigious international events," says Cameron, who's also one of three Surrey students behind the environmental film series, OurEden. "It gives us real confidence in the quality of our research.
"Online events may not be the same as attending conferences in person, but it's great we're still able to present our work and meet with other scientists from around the world in a virtual way."
High-quality work
Professor Ravi Silva, the Director of ATI, adds: "I'm delighted to see Cameron being rewarded with these ePoster awards for his theoretical work on mixed perovskite materials for solar cells. These successes complement the high-quality experimental work our group have been conducting over the last five years in this area.
"I'm so pleased to see the dedication of ATI researchers to the overall aims of the University to make the campus and the world a better place to live with the science they do. We're all working closely, alongside numerous partners, to make Surrey a net carbon zero institute by 2030."
Learn more about studying in our Advanced Technology Institute.