---
press release
Published:
18 January 2023
An exhibition by women in the criminal justice system In partnership with the Doing Porridge project at University of Surrey
On My Plate: A Koestler Arts exhibition by women in the criminal justice system, will take place at South Hill Park Arts Centre in Bracknell from 21 January to 5 March, 2023.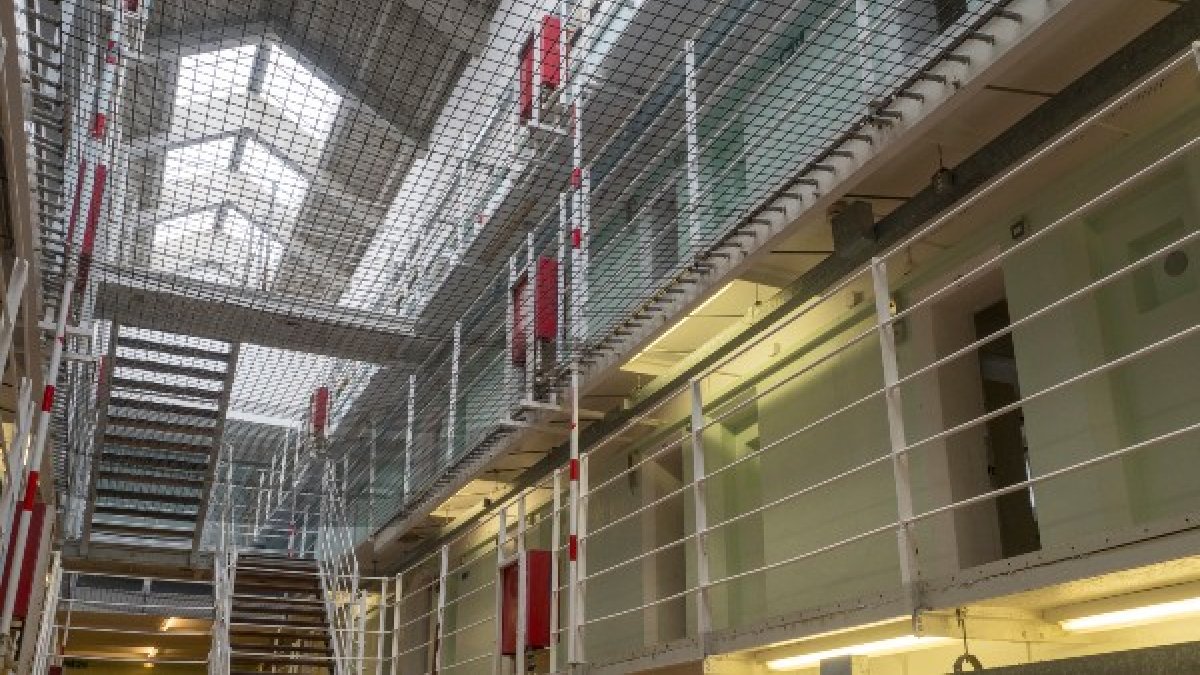 Koestler Arts is the UK's best-known prison arts charity. They have been championing and exhibiting artwork from the criminal justice system for 60 years. This exhibition is in partnership with the University of Surrey's ESRC-funded Doing Porridge project – a large sociological study putting a spotlight on women's experiences of food across four UK prisons. On My Plate exhibits a mixture of pieces entered into the annual Koestler Awards for arts in criminal justice and artistic outcomes from the Doing Porridge project. 
 
The result of this collaboration between Koestler Arts and the University of Surrey is a creative culinary exhibition about the food inside and outside the criminal justice system. Every artwork on display was made in a women's prison, young offender institution or by women in secure hospitals. Their vibrant creations reveal the many memories and meanings that food can hold – joyful, tantalizing, nostalgic, complicated… The materials used are often inventive and resourceful, from snack wrappers to Marmite! 
On My Plate spans two ground-floor galleries at South Hill Park – the Mirror Gallery and the Studio Gallery. Visitors can also explore the rest of this lively arts centre, which is home to two theatres, a cinema, artist studios and a café, all set within beautiful parkland. 
Sally Taylor, Chief Executive of Koestler Arts, said: 
"We were delighted when the University of Surrey approached us to collaborate on their research project. Food is the most universal of subjects, and it is often a popular topic among entries to the annual Koestler Awards – but we have never staged a food-themed show until now! The women's artworks on display at South Hill Park are by turns fun and thought-provoking and we hope visitors enjoy exploring them." 
Professor Bran Nicol, Interim Pro-Vice-Chancellor and Executive Dean of the Faculty of Arts and Social Sciences at University of Surrey, said: 
"I'm delighted that the University of Surrey is collaborating with Koestler Arts on the 'Doing Porridge' research project, and this exhibition helps to highlight the important issue of food in women's prisons. It provides insights into the role of food, what it represents, and how women relate to food within the criminal justice system. The Doing Porridge project aims to improve the quality of food and eating experiences in women's prisons and this art exhibition enables viewers to gain a visceral understanding of this important issue." 
Notes to editors
On My Plate 
South Hill Park, Ringmead, Bracknell,  
Berkshire, RG12 7PA 
Opening hours: 
21 January – 5 March 2023 
Mon-Sat 9am-11pm 
Sun & bank holidays 9am-10.30pm 
Free entry 
For more information visit: www.koestlerarts.org.uk  
KOESTLER ARTS: 
Koestler Arts (formerly Koestler Trust) is the UK's best-known prison arts charity. Koestler Arts encourages people within the criminal justice system to express themselves creatively, and learn new skills, by entering work into the annual Koestler Awards. The Koestler Awards are simple and powerful. They motivate over 2,500 people each year across the whole of the UK's criminal justice system to participate in the arts, and to show the public their talent and contribution to society.  
Each year Koestler Arts receives more than 6,000 entries, in 52 creative categories. Entrants receive feedback and certificates, can be selected for public exhibitions or mentoring, and may sell their visual artwork. Koestler Arts holds a programme of exhibitions and events each year around the UK. The biggest is the annual exhibition at London's Southbank Centre, which c.20,000 people visit.  
Past curators have included Ai Weiwei, Antony Gormley, Benjamin Zephaniah, Speech Debelle, Camille Walala, Sarah Lucas, Grayson Perry, the families of prisoners, victims of crime, serving female prisoners and graduates of the Koestler Arts mentoring programme. 
Doing Porridge research project looks at the experience of food in women's prisons. The study will open up wider conversations about food in prisons through an exhibition of prisoners' art run in partnership with Koestler Arts. This project aims to understand issues related to food, gender and ethnicity, and will provide an invaluable insight into how food forms part of women's identities and experiences in prison. 
Featured Academics
---
Media Contacts
---
External Communications and PR team
Phone: +44 (0)1483 684380 / 688914 / 684378
Email: mediarelations@surrey.ac.uk
Out of hours: +44 (0)7773 479911