---
feature
Five reasons to study a masters in English literature and creative writing at Surrey
Our postgraduate courses in English literature and creative writing provide you with a wealth of personal, professional and academic opportunities. Here are the top five reasons why you should choose the University of Surrey for your English literature or creative writing masters.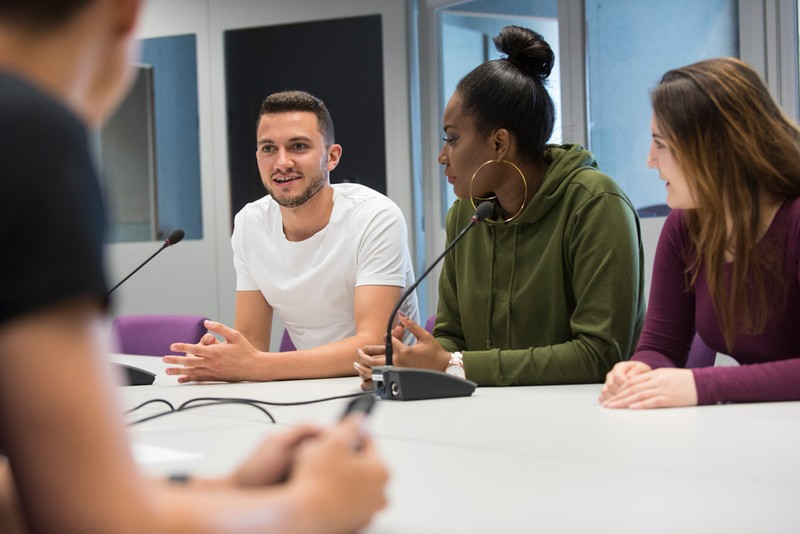 1. Learn from experts
Our academic staff are leaders in their fields, producing globally-recognised research and creative work. This work inspires our teaching, giving you fresh, unique and contemporary perspectives on texts, offered with passion and enthusiasm. In addition to our skilled and dedicated teachers, you'll also have access to the expertise of a range of academics, writers, critics, publishers and agents who visit the School to give talks, panel discussions and guest lectures throughout the year.
2. Tailor your course to your interests
As a Surrey masters student, you'll be able to personalise your degree with a number of specialist optional modules on specific periods and themes, from the medieval and the contemporary, to children's literature and neo-Victorian fiction.
3. Join a supportive and creative network
When you join Surrey's School of Literature and Languages, you'll become part of a close-knit and creative community that brings together the academic disciplines of English, creative writing and film studies. Your tutors and fellow students will help you develop your theoretical knowledge, critical thinking skills and creativity.
Thanks to the vibrant research culture of the School, you'll also benefit from a programme of research seminars, workshops and lectures, featuring colleagues in the department as well as invited speakers from universities in the UK and beyond.
4. Attend fantastic literary events
At Surrey, you'll be able to access a number of conferences, seminars and workshops hosted throughout the year. These cover a wide range of thought-provoking topics within literature, language and linguistics, cultural studies and creative writing. Our cultural activities include the long-established Morag Morris Poetry Lecture each year, given on campus by a well-known contemporary poet, the Surrey New Writers Festival, which the School of Literature and Languages founded in 2013, and events arranged in partnership with the Guildford Book Festival.
5. A variety of career options
Our graduates enter careers in a very wide range of fields, including journalism, public relations, marketing, teaching, publishing, law, business and charity work.
If you aspire to go on to doctoral research, then our MA English Literature is ideal for you. The course is also a great choice if you're looking for a broad overview of Anglophone culture or you want to develop an impressive level of knowledge within a particular field of literature. Alternatively, our MA Creative Writing could be your stepping stone into a career in writing, communications, publishing, marketing, advertising, journalism or teaching, or the gateway to a PhD in creative writing.
Discover more about the postgraduate English literature and creative writing courses on offer at Surrey.