---
news
5 reasons to study BSc (Hons) Sport and Exercise Science at Surrey
On our BSc (Hons) Sport and Exercise Science course, you'll be able to select modules tailored to your interests, access our state-of-the-art facilities, gain industry experience, apply for sports scholarships and enhance your employability.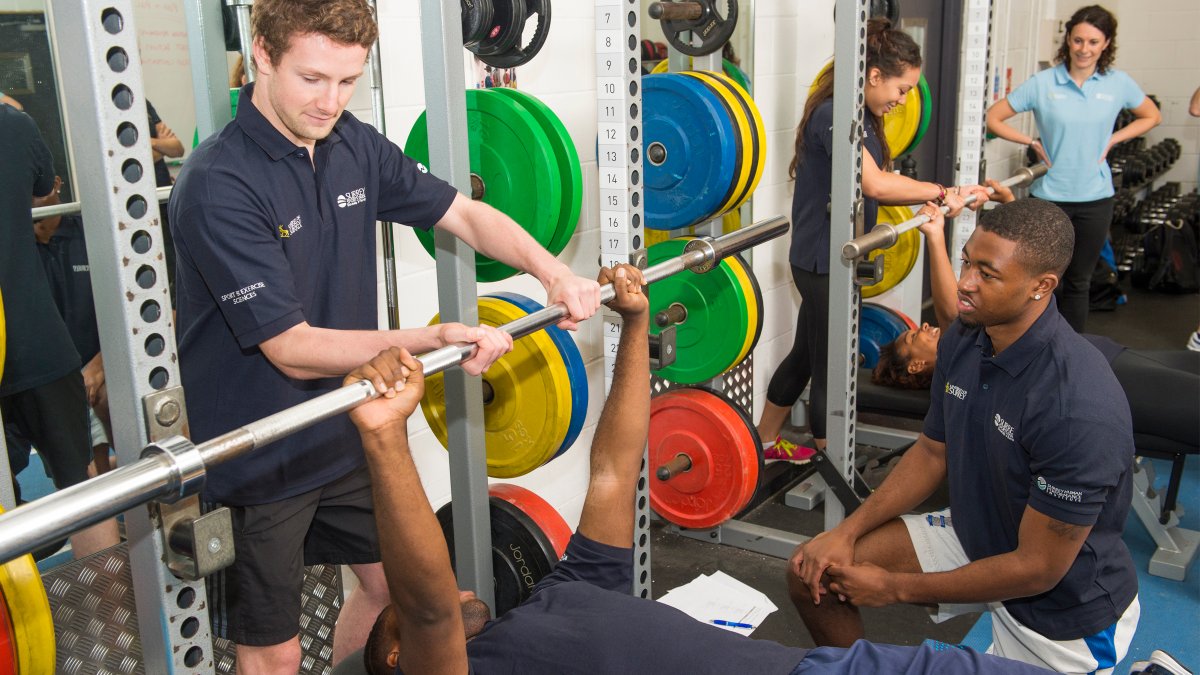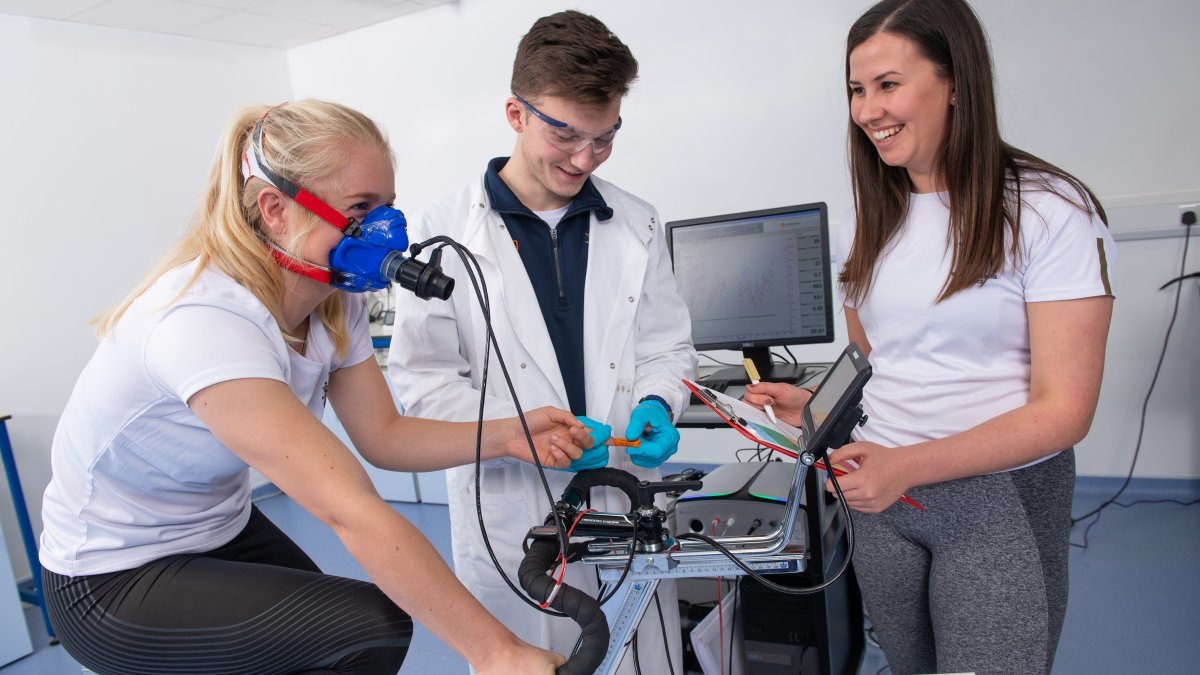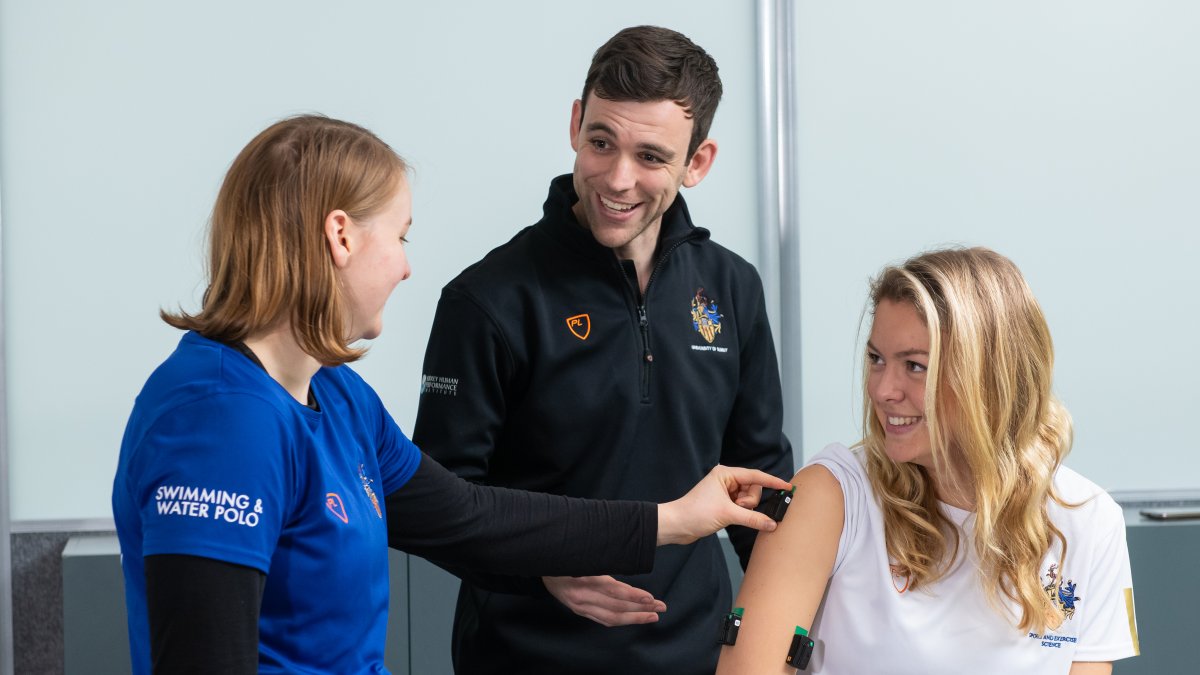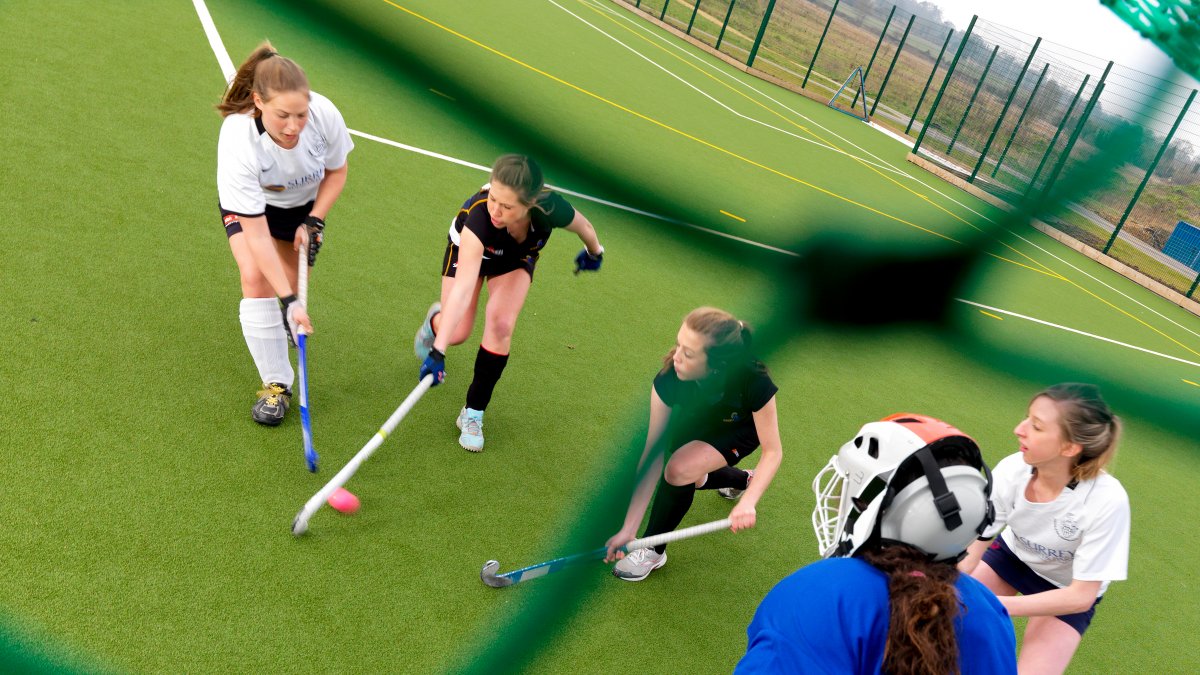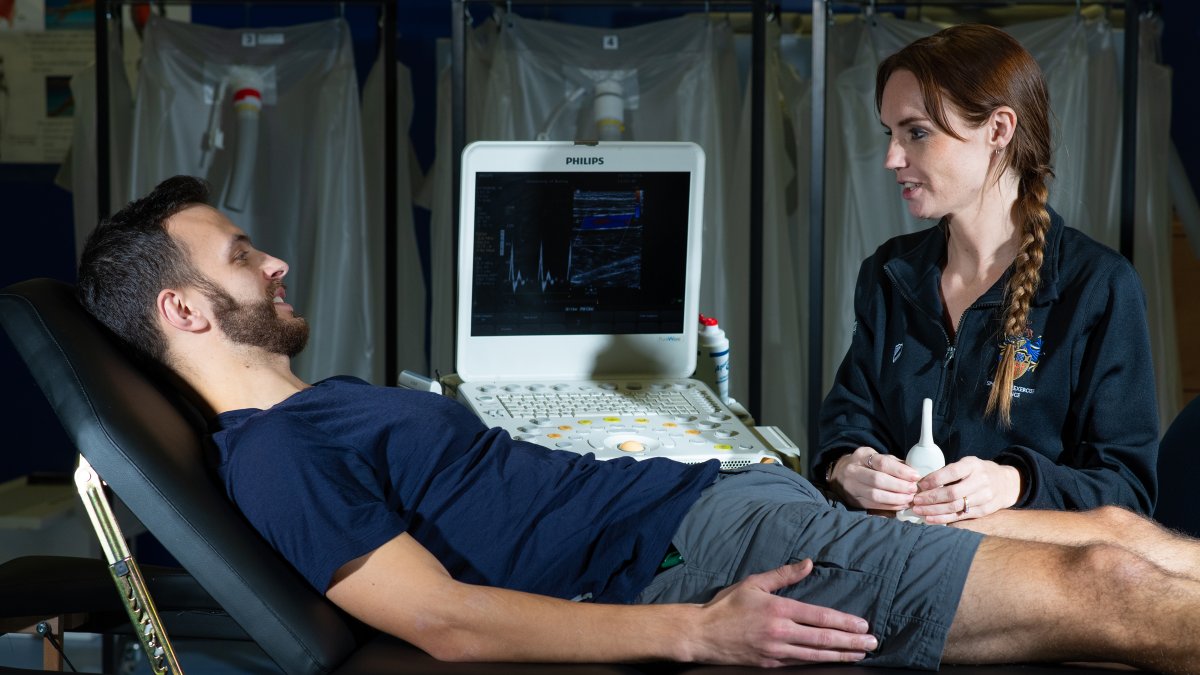 1. Select modules tailored to your interests
In the first year of your BSc (Hons) Sport and Exercise Science course, you'll study topics that are fundamental to your chosen field, including anatomy, biochemistry, fitness and health, physiology, kinesiology, and skill acquisition, ensuring you have a solid foundation upon which to build the rest of your degree.
During your second year, you'll chose to study either performance analysis or pathology, alongside compulsory modules including biomechanics, human nutrition, and performance training and assessment. In your third year, you'll select two modules, exploring topics such as advances in nutrition, biological rhythms, exercise referrals and prescriptions, and human movement and rehabilitation. These will allow you to specialise and delve deeper into your areas of interest.
You'll also get the opportunity to work alongside a supervisor to conduct your own scientific research project.
2. Access state-of-the-art facilities
As a sport and exercise sciences student at Surrey, you'll benefit from hands-on learning in our £10 million Innovation for Health Learning Laboratory. The facility is fitted with latest industry equipment that you'll use to complete gas analysis, conduct western blots, measure bioelectrical impedance, and monitor biomechanics and movement.
Most of your practical classes will take place in our Human Movement and Physiology laboratories. You'll also have practical classes at our £36 million Surrey Sports Park, home to our commercial Surrey Human Performance Institute. In our facilities, you'll have access to specialised exercise equipment, such as cycle ergometers, Olympic lifting platforms, force plates, a linear position transducer, an optical measurement system, isokinetic dynamometers and a sports vision trainer (SVT) hand-eye coordination device.
Your time in our facilities will give you the opportunity to familiarise yourself with sport and exercise sciences methodology and develop practical experience that's essential in a sports career and valued by a wide range of employers.
3. Gain industry experience
Our Professional Training placements give you the opportunity to gain real industry experience, in an area of personal interest. You can choose to work for a range of employers including, sports clubs, sports performance laboratories, health organisations, nutrition companies, and other academic institutions, to practise and enhance your skills. Previous placements organisations include the British Bobsleigh and Skeleton Association, Hawkeye, Houston SaberCats, the University of Copenhagen, the University of Wollongong, and West Ham United Football Club.
"I am currently on my Professional Training placement at the University of Bath working with Team Bath. I assist medially on match days and in training sessions, with strapping and first aid cover. I have rotations that I have to complete with nine weeks spent on each area."
Andrew Stevens, BSc (Hons) Sports and Exercise Sciences
4. Apply for sports scholarships
If you're an individual who has exceptional sporting ability, you may be eligible for one of our sports scholarships, where you can benefit from free Surrey Sports Park membership, bespoke nutritional support, physiology testing, physiotherapy and sports therapy, strength and conditioning training, and talented athlete workshops.
You can also apply for Sport England's Talented Athlete Scholarship Scheme (TASS), accessing performance services at Surrey Sports Park.
5. Enhance your employability
Our course is accredited by the British Association of Sport and Exercise Science (BASES), giving you the academic requirements needed to start your career. We are also endorsed by the Register of Exercise Professionals, allowing you to complete nationally recognised gym instructor, personal training and exercise referral qualifications without any additional costs throughout your time at university.
We prepare you for a wide range of careers, with 100% of our BSc (Hons) Sport and Exercise Science graduates going on to full-time employment or further study.* Typical roles include exercise referral specialists, health screening practitioners and performance coaches. Our alumni can be found in commercial, charity and public sectors across the UK, with recent graduates working for Burnley Football Club, the English Institute of Sports, the University of Bristol, and Wycombe District Swimming Club.
With the critical thinking, analysis, problem solving, decision making, and communication skills learnt throughout the course, several graduates have sought alternative careers in food and retail industries. Many students also use this course to apply for further study, including postgraduate research and PGCE physical education programmes.
Discover more about our BSc (Hons) Sport and Exercise Science course.
*Destinations of Leavers from Higher Education Survey 2016-2017