---
press release
Published:
15 December 2022
Governments around the world, including in the UK, "hindering not helping" transformation of food systems to tackle hunger and poverty, UN to hear 
National governments, including the UK's, are holding back food transformation systems – this is the message a University of Surrey expert will give to the United Nations on Thursday 15 December.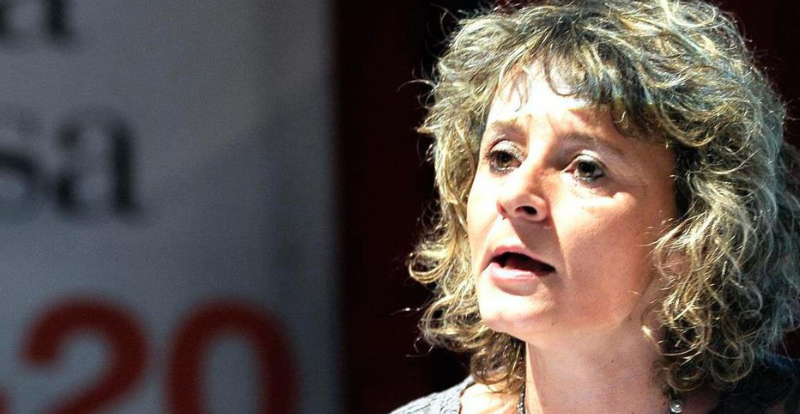 At an event organised by the UN's Food and Agriculture Organisation, Professor Roberta Sonnino will point the finger at national governments across the world, accusing them of a lack of collaboration to make food systems more sustainable. 
Prof Sonnino is professor of sustainable food systems who led the writing of the Framework for the Urban Food Agenda for the United Nations' Food and Agriculture Organization. She says: 
"It's no secret that existing food systems aren't working for the world's poor or for the planet, yet national governments fail to act. Even worse, with their red-tape and silo working, they stymie the efforts of organisations on the ground trying to tackle the problem." 
The panel discussion takes place at the 17th Annual Session of the Global Forum on Human Settlements, which addresses the role cities play in solving the crises of climate change, nature loss, economic downturn and more.  
Highlighting the areas relating to food which need addressing, Prof Sonnino says: 
"Few countries even have a food policy; the UK is in bad company by not having one. Do the stories coming from stretched food banks mean nothing? Have the Covid-era images of empty supermarket shelves alongside food rotting in fields not highlighted what isn't working in food systems? 
"Food is a connector which impacts everyone and everything: the economy, health, agriculture, environment, business, transport and more. It's an obvious priority but government responses are piecemeal and inadequate. We need collaboration and for governments to listen to the voices of people tackling the problem at local levels." 
The event aims to bring attention to and increase awareness about the importance of urban food systems in achieving the Sustainable Development Goals. It will share examples of successful practices and experiences of how urban and local food governance can contribute to achieving sustainable food systems transformation. 
Professor Lorenzo Fioramonti, Founding Director of the new Institute for Sustainability at the University of Surrey, says: 
"This interdisciplinary work and ambition to bust silos is typical of the approach being taken at the University of Surrey to tackle sustainability issues. By getting academia, NGOs, governments at many levels and businesses working together, we will succeed in making a more equitable world where everyone can live fulfilling and healthy lives within the limits of the planet." 
### 
Notes to Editors 
The University of Surrey is a leading research institution that focuses on sustainability to the benefit of society to deal with the many challenges of climate change. It is also committed to improving its own resource efficiency on its own estate in Guildford and being a sector leader. It has set a commitment to be carbon neutral by 2030. In April, it was ranked 55th in the world by the Times Higher Education (THE) University Impact Rankings which assesses more than 1,400 universities' performance against the United Nations' Sustainable Development Goals (SDGs).   
Professor Roberta Sonnino is available for interview upon request. 
Contact the University press office via mediarelations@surrey.ac.uk 
Media Contacts
---
External Communications and PR team
Phone: +44 (0)1483 684380 / 688914 / 684378
Email: mediarelations@surrey.ac.uk
Out of hours: +44 (0)7773 479911