---
news
Published:
10 January 2023
Head of GLL joins Zero Carbon Guildford board
Professor Prashant Kumar has been appointed as a Trustee of Zero Carbon Guildford (ZERO) – strengthening links between Surrey and the local community-led action group.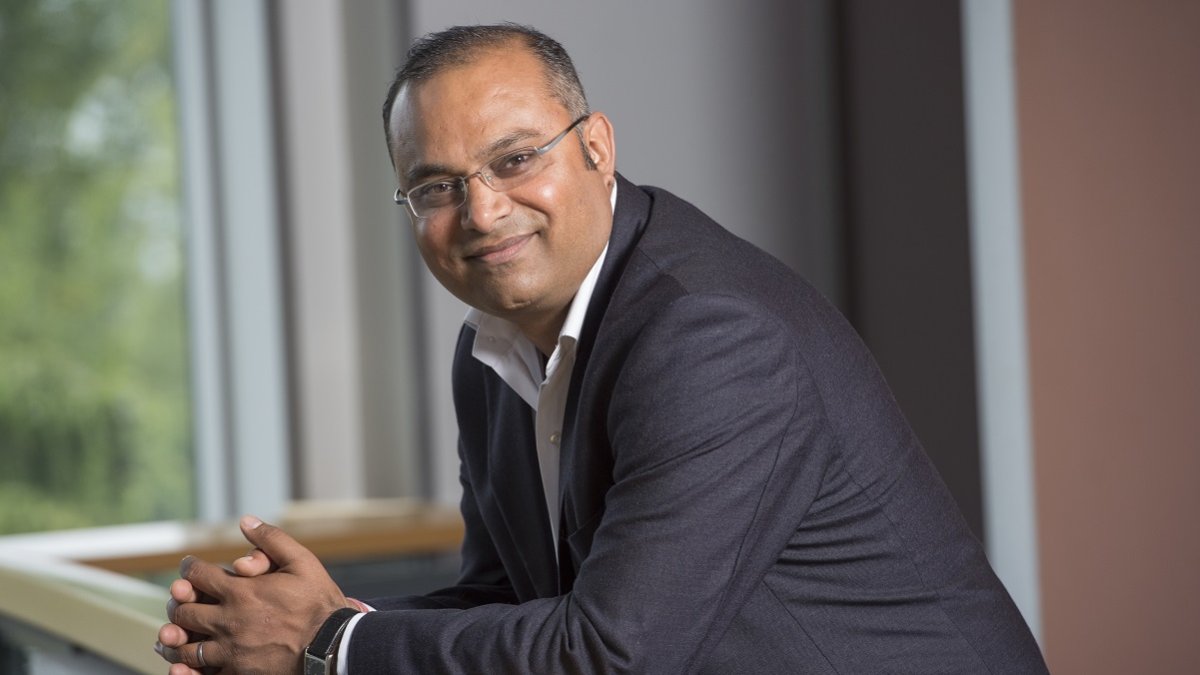 Professor Kumar leads research in air pollution at Surrey as Founding Director of its Global Centre for Clean Air Research (GCARE) and Guildford Living Lab. He is Principal Investigator of many projects including the UKRI's RECLAIM Network Plus, a £1.2m programme focused on helping the UK's vulnerable towns and cities to overcome climate and societal challenges.
Professor Kumar's appointment to ZERO's Board of Trustees builds on a successful collaboration with the group since ZERO's launch in November 2021, with the aim of encouraging local residents to get engaged with the issue of air pollution and contribute to making Guildford carbon neutral by 2030.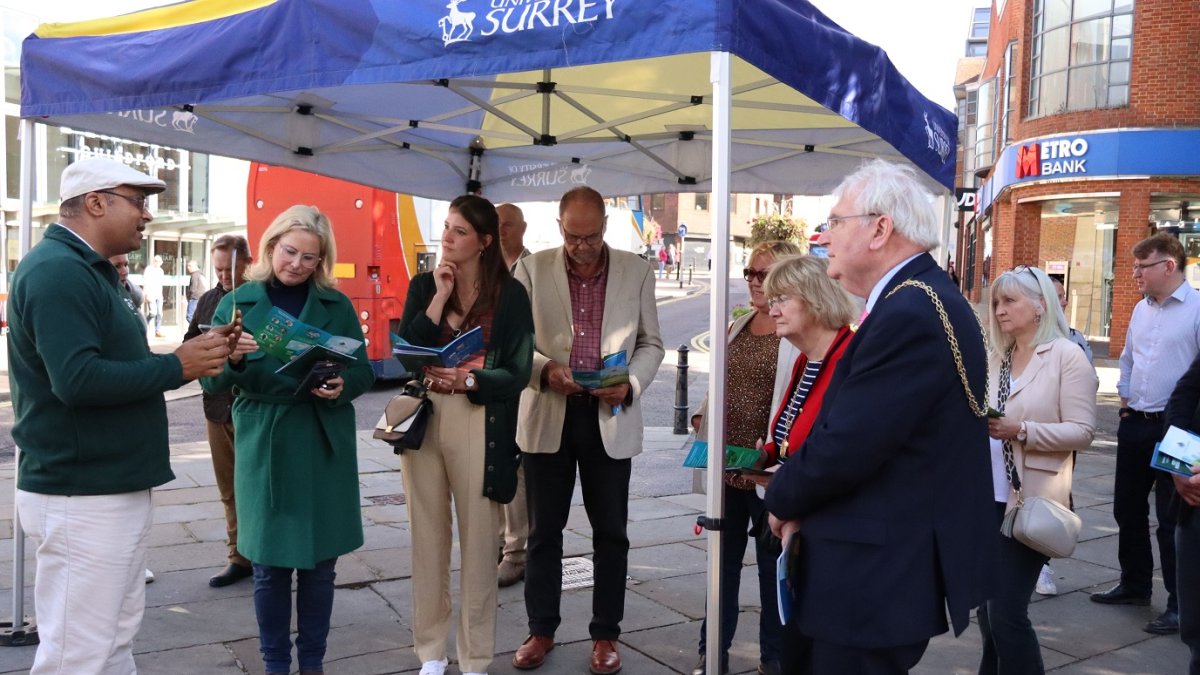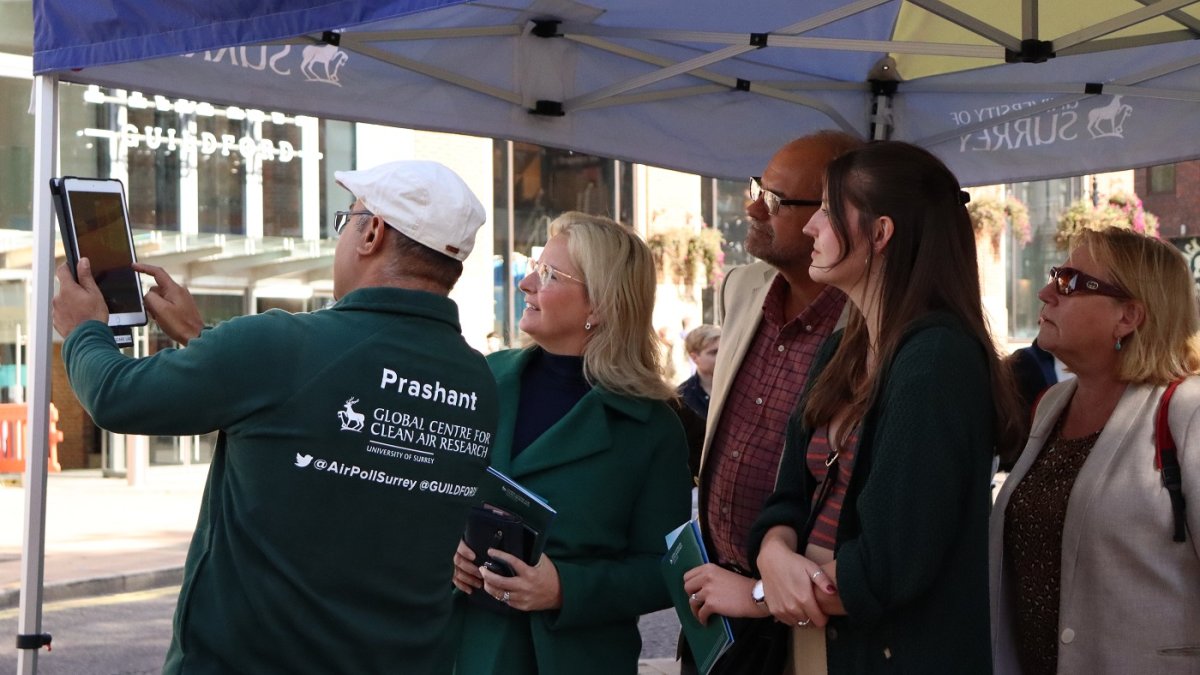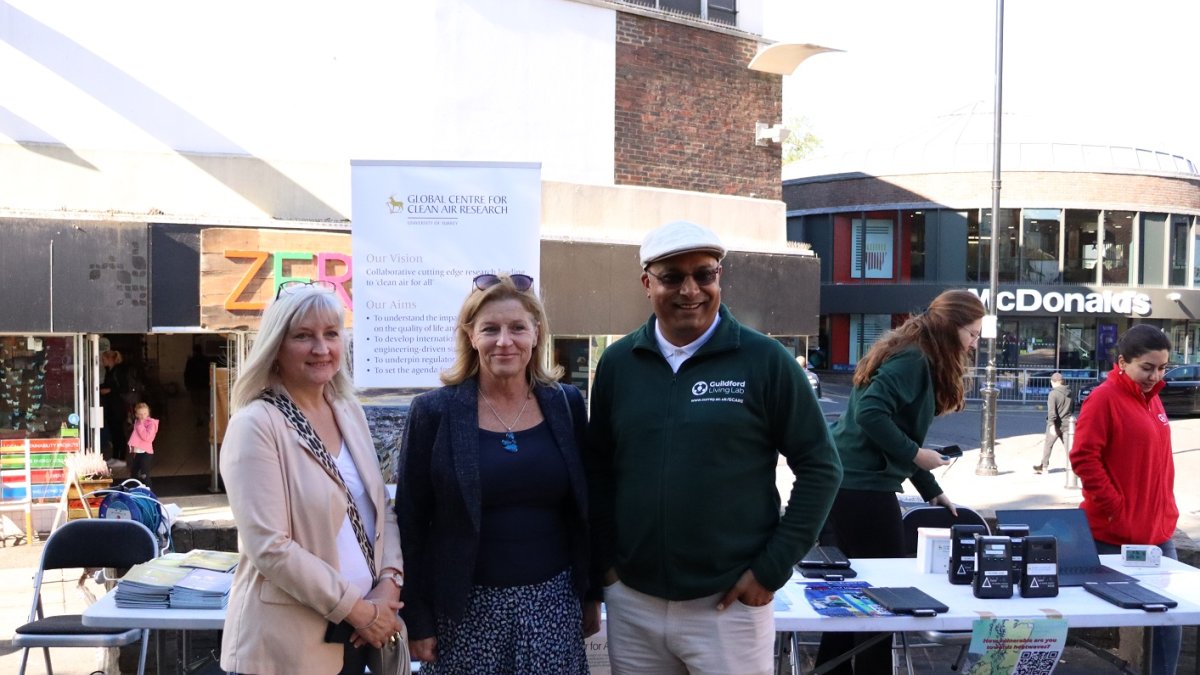 Among other projects, Surrey and ZERO have developed a real-time air quality monitoring project aimed at improving awareness of air pollution in Guildford town centre. ZERO has also hosted GCARE's interactive quiz machine which helps to inform people about change in attitudes towards active travel.
ZERO has collaborated with GCARE in projects including the Heat-Cool project in local schools, aimed at helping children to explore how energy heats and cools our planet, and the HedgeDATE tool which enables citizens to identify the best vegetation to plant in different locations to improve air quality.
Professor Kumar says: "It is my honour to join Zero Carbon Guildford as a Trustee. ZERO is leading by example on how to drive a community-led climate action plan by promoting education and solutions for climate change mitigation and adaptation. It is perfectly aligned with my research and vision, and the University of Surrey's sustainability agenda, offering a unique opportunity to help translate complex science into action by working closely with community groups, businesses, councils and wider stakeholders towards the fight against climate change and making urban areas resilient, healthy and sustainable."
Professor Kumar has also been appointed as a Co-Director of the newly-formed pan-university Institute for Sustainability at Surrey, and was recently recognised in the top one per cent of highly cited researchers in the Clarivate Highly Cited Awards 2022.
Ben McCallan, chair of Zero Carbon Guildford, comments:
"Prashant and his team at GCARE have been amazingly supportive since we opened ZERO. We're really happy to further cement the relationship with the University, who we're lucky to have on our doorstep."
"Prashant's a fantastic addition to the team, and through GCARE, the Reclaim Network, the Institute for Sustainability, and other collaborative projects with Surrey, such as on water testing and the Sustainable Business Network, we hope we can continue to develop and deliver projects which make a genuine impact to lowering Surrey's emissions and protecting the local environment." 
Read more on the ZERO Carbon Guildford website.