---
press release
Published:
27 January 2022
Guildford Living Lab and Zero Carbon Guildford invite locals to help improve air quality in town centre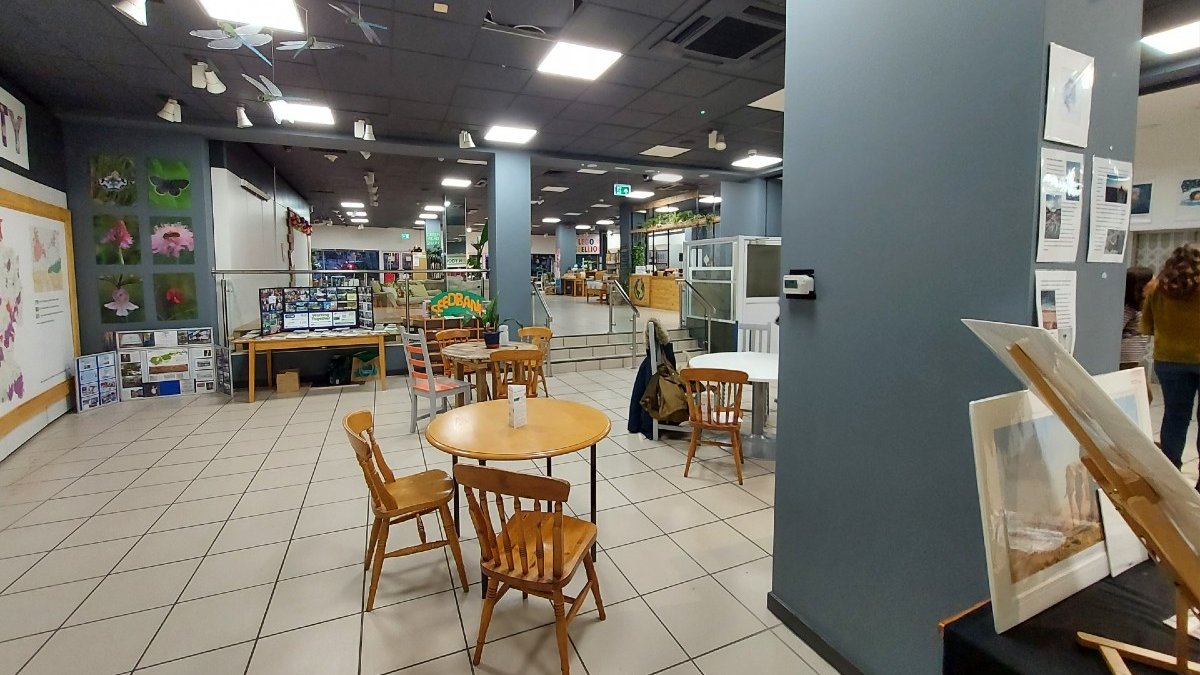 An air pollution sensing unit provided by GCARE has been installed at ZERO on Friary Street, run by ZCG, which allows visitors to see real time air pollution concentration data at the location. Next, the team will add further sensors and will make more data for Guildford Town Centre available 24/7, including on the internet. By watching the figures, people will be able to see the spike in particulate matter levels when motorbikes, buses or taxis pass, or when restaurant kitchens fire up at mealtimes.
Particulate matter pollution has an adverse impact on both physical and mental health, especially the health of vulnerable people like the elderly and children, and is a particular problem in Guildford where traffic levels are high and the geography inhibits the dispersion of pollution. By measuring local pollution levels, the team hopes to better understand the scale of the problem and encourage local people to identify and engage with initiatives to clean up Guildford's air.
Credit: ZCG/ University of Surrey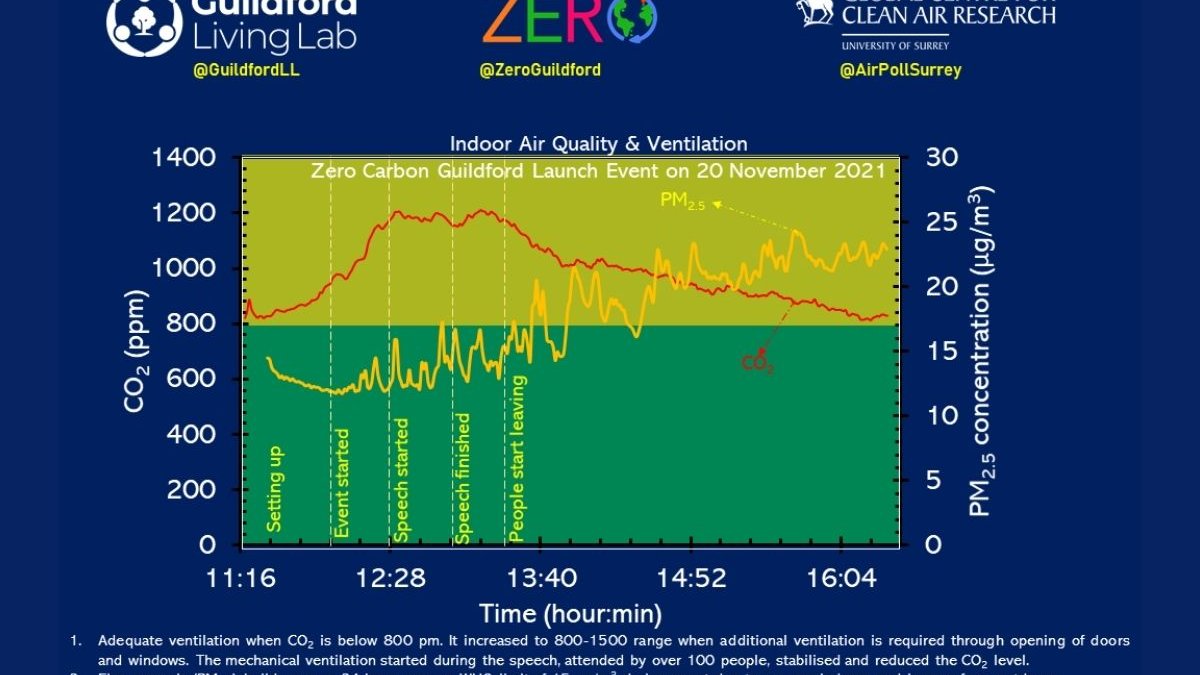 The project is funded by the Higher Education Innovation Fund as part of the RealAir project, which aims to create evidence through local pilot case studies like this of 'working locally to impact globally'. The aim is to use the measurements to highlight to local people what is in the air they breathe when enjoying the boutiques, coffee shops and restaurants in Guildford's popular town centre, to encourage people to act to address the problem, and to help identify what specific actions can best reduce particulate matter pollution in Guildford.
Professor Prashant Kumar, founding Director of the University of Surrey's Global Centre for Clean Air research (GCARE) and founder of Guildford Living Lab, said:
"This is citizen science working alongside the top levels of academic science. Anyone can get involved. I think people will be surprised to learn their levels of exposure to pollution at a fine-grained level and motivated to do something about the local pollution problem. The good news is that GCARE has developed guidance on how to reduce pollution, so there are plenty of ideas for positive change."
David Carpenter-Lomax, Trustee at Zero Carbon Guildford, said:
"We've got world experts from the University of Surrey helping us here in Guildford, creating a fantastic opportunity for local people to come together and make our hometown a healthier, cleaner place to enjoy. Come to ZERO on Friary Street and you'll see the real time data and how it is impacted by what's going on outside. Over time, we'll be able to see the impact of our efforts to clean up Guildford, which will benefit local residents and the wider world."
The air pollution sensing unit has been installed at ZERO and the instruments are being calibrated and checked but provisional data is visible. Trial experiments will be conducted in February, with the system scheduled for full operation in March.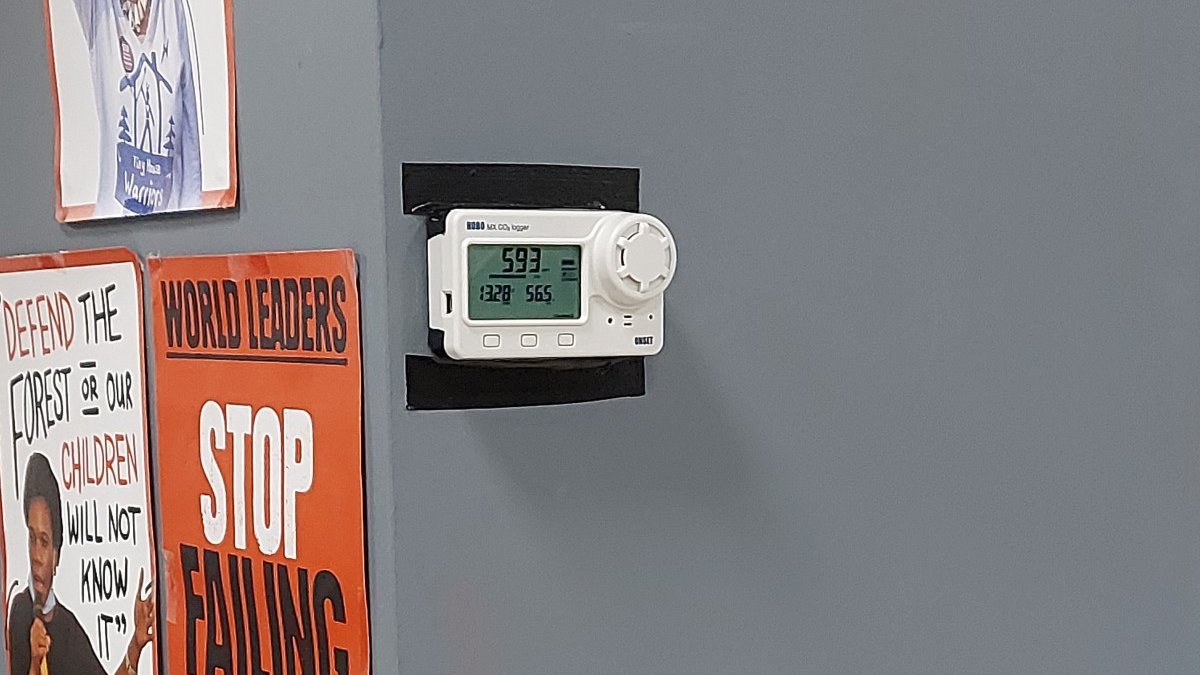 Media Contacts
---
External Communications and PR team
Phone: +44 (0)1483 684380 / 688914 / 684378
Email: mediarelations@surrey.ac.uk
Out of hours: +44 (0)7773 479911