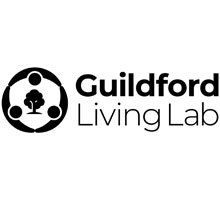 Guildford Living Lab
Guildford Living Lab, a legacy of the H2020 iSCAPE project since 2016, is a platform for co-operation between researchers, local communities and stakeholders. Our shared vision is to raise awareness of air pollution and climate change, and to co-create and co-design sustainable solutions.
Car Free Day
As part of World Car Free Day, Guildford town centre prioritised pedestrians over cars. Our Centre organised a stall so the research team could speak with Guildford residents about opportunities to reduce their individual contribution and exposure to air pollution.