---
news
Politics academics receive prestigious teaching award
Two academics from the Department of Politics, Dr Simona Guerra and Dr Roula Nezi, have been recognised as Senior Fellows (SFHEA) for their outstanding teaching by the national body, Advance HE.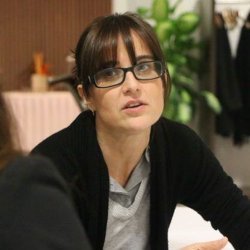 Dr Simona Guerra
Fellowship is a professional recognition of commitment to learning, teaching and leadership in higher education. The process involved writing a 5-6,000-word reflection on teaching and leadership roles in higher education.
We are very proud of our colleagues for their determination to successfully navigate the process of writing, re-writing, editing and managing feedback from mentors and reviewers, both internally and externally.
Regarding the award, Dr Guerra said: "The Surrey Excellence in Teaching (SET) framework is an excellent program to support us to apply for this award. I am honoured to be now one of the Senior Fellows of Advance HE. A special thank goes to Marion Heron for her dedication and feedback. Thanks also to the colleagues with whom I've shared writing retreats and the colleagues who have acted as reviewers, here at Surrey, and across the UK."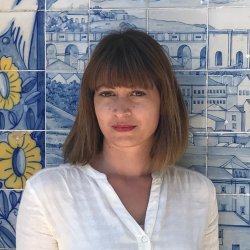 Dr Roula Nezi
Dr Nezi said: "I am delighted and honoured by this recognition. I hope I've done my best to support students and my colleagues teaching quantitative methods with a wide variety of online resources and tools, whilst imparting the importance of statistical thinking, not only in the study of politics, but in all walks of life."
Commenting on their achievements, Head of the Department of Politics, Professor Amelia Hadfield said: "It's a testament to the highly innovative pedagogic practices demonstrated by the Department of Politics that two of our brightest teaching stars, Dr Roula Nezi and Dr Simona Guerra have been successfully awarded the status of Senior Fellows. Senior Fellows are key to the personal, departmental, and institutional reputation of a university. For Surrey, and for our team, this fellowship demonstrates both high-quality teaching outputs, as well as Roula and Simona's own continuing commitment to pedagogic professionalism. I'm delighted and proud in equal measure!"
Find out more about our courses within the Department of Politics.