Study
We offer a range of courses at undergraduate, postgraduate taught and postgraduate research levels of study in the areas of politics and international politics.
Why Surrey?
All of our courses will leave you with a set of skills that you can apply to any area of life, not just politics. We cover a wide range of topics, including British and European politics, terrorism and political violence, international security and intervention, nationalism and populism, electoral behaviour and political psychology, social policy and citizenship, political theory and political philosophy, political communication and environmental policies.
Benefit from the opportunity to spend a Professional Training placement with an organisation committed to social or political change
Learn to apply political ideas to real-world concerns - international, national and local
Gain from the strong focus placed on international politics
Experience excellent teaching and research quality ratings
Discover innovative teaching methods - including simulations of political negotiations
Enjoy excellent support in preparing for a wide range of graduate careers
Benefit from our events and public lectures with high-level speakers, including politicians and diplomats.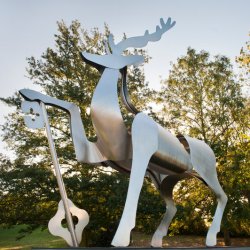 "The teaching experience was really good, with our lecturers having a wonderful breadth of knowledge within their area of expertise."
Steve Cottingham, BA (Hons) Politics
Learning and teaching in politics
The Department of Politics has always placed learning and teaching at the centre of its work. We seek to help students develop their own understanding of the world and the tools with which to express that. Given the very wide range of careers that students have gone on to, we recognise that it is not enough to ask for knowledge, but rather understanding and engagement have to lead the way. This means a focus on active learning, where students take the initiative in finding answers to their questions, and on skills development, be that for research, presentation or self-reflection.
Our undergraduate courses offer a series of stages in intellectual and personal development, with each year adding to those before. This not only means that students leave with the knowledge and skills to be an independent and critical researcher, but also the confidence that those abilities are based on extensive practice and discussion. All of our modules incorporate assorted methods and approaches, to help students situate themselves and recognise how their understanding fits into the bigger picture.
At postgraduate taught level, politics builds on the diverse experiences of students to give them the specialist knowledge and skills that they will need for their future career choices. With a strong emphasis on student-led sessions, modules probe deep into their particular field, as connecting together to provide a solid base for the final dissertation, where students can demonstrate their abilities in an extended piece of research, or a research-focused work placement, in which students develop a policy-relevant research project within a government or non-governmental institutions.