---
news
Published:
19 November 2019
School children take on the DAD challenge
Surrey welcomed around 90 primary school children on campus from 11 to 13 November and gave them the chance to explore the fascinating world of spatial structures.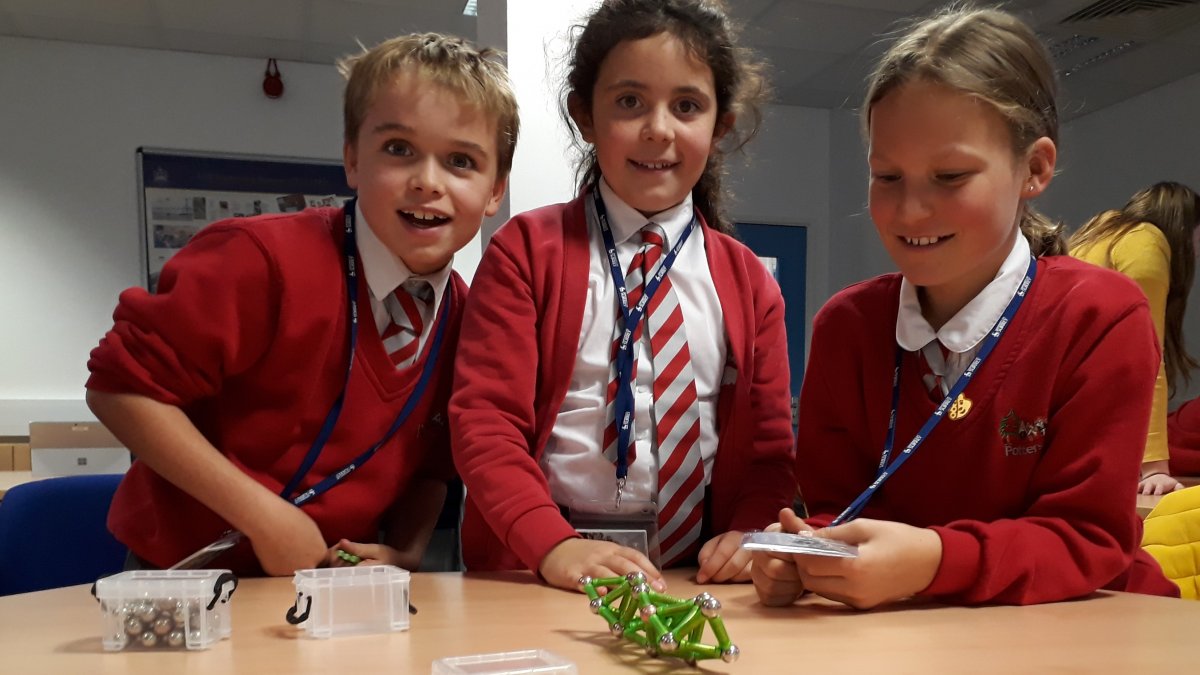 Three groups of Year 5 children from Sandfield Primary School in Guildford and Potters Gate CofE Primary School in Farnham came to a series of workshops, which were organised by Surrey's Spatial Structures Research Centre within the Department of Civil and Environmental Engineering.
During their visits, the children were challenged to work as a team to build pyramidal structures using a variety of components in a simplified version of Surrey's renowned DAD (Design, Assemble and Dismantle) undergraduate project. Hosted by Dr Alireza Behnejad and the Widening Participation & Outreach Team, they learned about different types of spatial structures throughout history and around the world – from the Eden Project in Cornwall and the London Eye to state-of-the-art sports stadia.
The children also enjoyed a tour of the University, including the 5G Innovation Centre, the library and the innovative sculptures around campus such as the 'Spine' and 'Aluminium Dome'.
Year 5 teacher Kate McMahon said: "The visit has been a great experience for the children. It's opened their eyes not only to spatial structures and what being an engineer means, but also to life as a student at a University, which is something they may not have thought about before."
Dr Behnejad commented: "These workshops have been a wonderful opportunity to engage and inspire the next generation in an exciting area of engineering. The children were very enthusiastic and focused on the tasks we set them, and worked successfully in teams – which is one of the skills all engineers have to learn."
The Department now hopes to follow up the successful workshops with a special event when the children will return to Surrey with their parents for a full scale DAD project.
Surrey has been at the forefront of research in spatial structures since the 1960s and will next year host the Annual Symposium of the International Association of Shell and Spatial Structures (IASS2020).
Discover our courses in civil and environmental engineering, including our BEng (Hons)/MEng Civil Engineering degrees.