---
press release
Surrey to lead AI research Prosperity Partnership to enable future personalised media for all
The University of Surrey has teamed up with the BBC and Lancaster University on a new five-year 'Prosperity Partnership' to develop state-of-the-art artificial intelligence (AI) and cutting-edge technologies that will allow future media experiences to be hyper-personalised by adapting to individual users' interests, devices, location and accessibility requirements.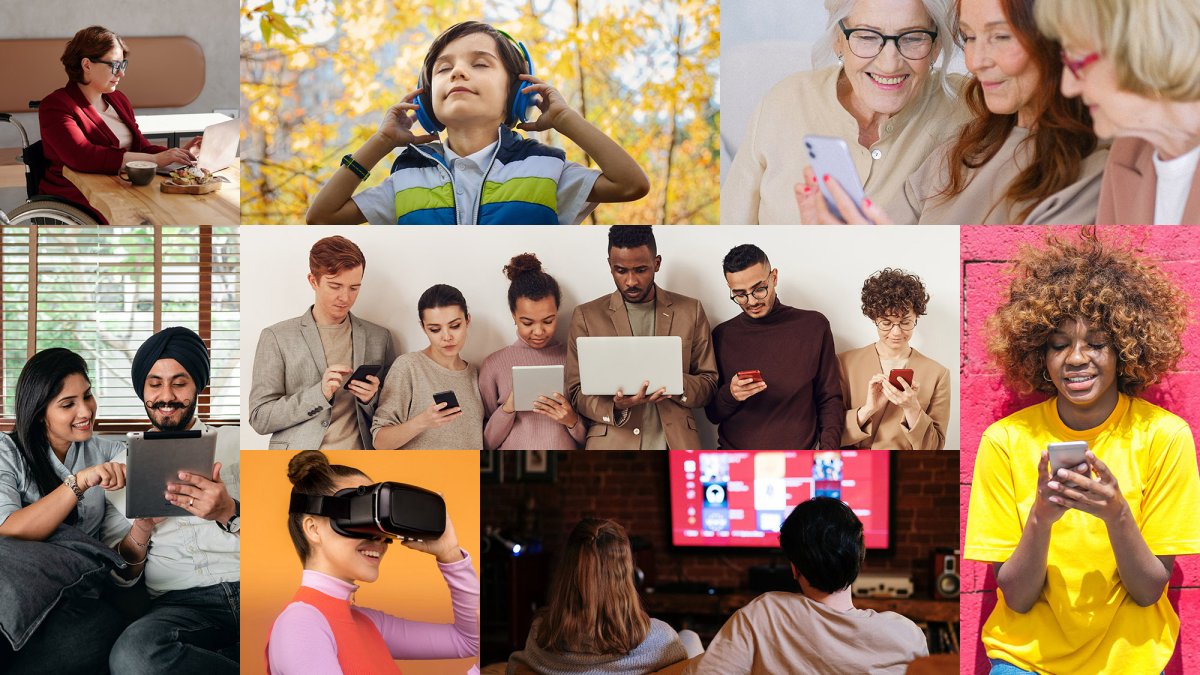 With the rise in popularity of streaming services such as BBC iPlayer and Netflix, personalisation is key to engaging mass audiences with content tailored to individual preferences to enhance the interest in news, drama, and educational content and the experience of live concerts and sports events. 
Personalisation is expected to be the primary driver for growth in the media industry over the next decade. The UK media industry is worth over £100billion annually to the UK economy, employing over 3.2 million people. Experts believe that personalised media can significantly boost the UK's media industry, with a projection to drive growth by £2billion per annum by 2030, generating 100,000 additional jobs.
The UK government has announced the £15million UK Research and Innovation (UKRI) Prosperity Partnership, led by Professor Adrian Hilton at the University of Surrey, in collaboration with the BBC and Lancaster University. The partnership will enable the UK creative industry to become a world-leader in personalised media experiences. 
Surrey's Centre for Vision, Speech and Signal Processing (CVSSP) - UK's number one in computer vision research and a world-leading centre of excellence in AI and machine perception - will lead research in AI that can transform captured audio and visual content into media objects to enable the creation and production of customisable personalised media experiences. This will allow the BBC to create compelling, personalised media experiences and AI-enabled storytelling for mass audiences.  
Researchers at Lancaster University's School of Computing and Communications, with expertise in software-defined networking and self-designing software, will develop the world's first hyper-adaptive network delivery infrastructure. This will deliver highly personalised media experiences to millions of people by automatically sharing network and device capacity across streams to operate at very large scales with low cost and high energy efficiency.
This new Prosperity Partnership builds on more than 20-years of successful research collaboration between CVSSP and the BBC, who have pioneered broadcast technologies used worldwide, as well as a long-standing research collaboration between the BBC and Lancaster University that has resulted in the development of new technologies.
Professor Adrian Hilton, Principal Investigator of the BBC Prosperity Partnership and Director of CVSSP at the University of Surrey, said: "Personalisation of media experiences has enormous potential to increase audience engagement by making content more accessible, relevant and tailored to individual interest. This partnership builds on more than 20-years of successful collaboration between CVSSP and the BBC, which has pioneered technologies used throughout the broadcast industry. I am proud to embark on this new Prosperity Partnership with the BBC, Lancaster University and creative industry partners to enable the UK to lead the future personalised media revolution".
Andy Conroy, Controller, BBC Research & Development, said: "Working closely with our partners, this project aims to position the UK media industry as the global leader in delivering personalised media experiences to audiences. The ambition is to build on the BBC's pioneering work in this area, so that in the future, even more media experiences will adapt to a person's viewing and listening needs and interactions." 
Professor Nick Race, Co-Investigator from Lancaster University's School of Computing and Communications, said: "This new Prosperity Partnership will enable the UK to pave the way in the transformation of personalised media experiences.  It builds on a long history of collaborative research between Lancaster and the BBC, focused around improving the quality and delivery of digital media across the Internet.  We are excited to be working with the BBC, the University of Surrey and a range of industry partners to conduct research that will support the delivery of new personalised experiences to millions of people."
There are a number of post-doctoral research positions and PhD research funding opportunities available as part of the Prosperity Partnership. For more information on these positions, and to find out more about CVSSP's role in the project, please visit: ai4me.surrey.ac.uk
Media Contacts
---
External Communications and PR team
Phone: +44 (0)1483 684380 / 688914 / 684378
Email: mediarelations@surrey.ac.uk
Out of hours: +44 (0)7773 479911