---
news
Published:
13 September 2022
Surrey student named Women in Property southeast winner
Alviya Isieva has been named southeast regional winner at the prestigious Women in Property Awards 2022 – the eighth time in 10 years that a Surrey student has claimed this prize!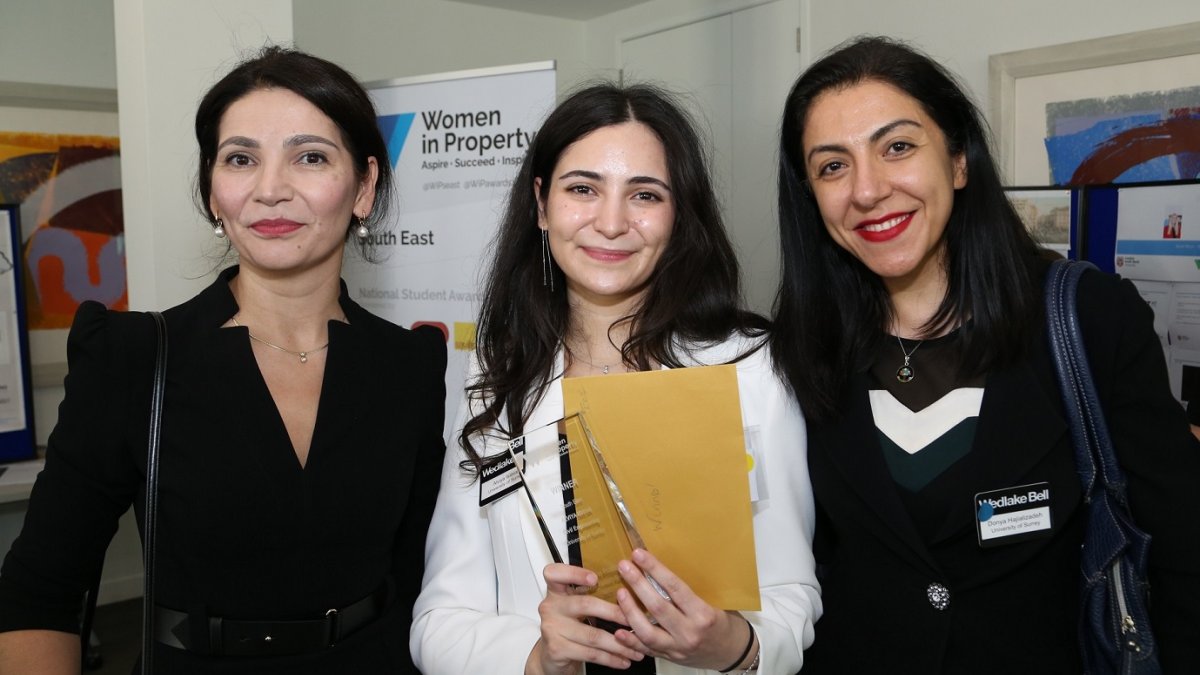 Alviya, who graduated from Surrey's BEng Civil Engineering this year, was named southeast winner at a special event in London on 14 June.
The Women in Property National Student Awards recognise the best students on built environment degree courses across the UK and aim to provide opportunities for networking and work experience for the next generation of young professionals.
Speaking about her aspirations, Alviya said:
"I'm passionate about making the construction sector more sustainable through developing and applying novel structural design and analysis methods. I want to contribute to achieving net zero carbon in the UK by 2050. Civil engineers have the ability to build sustainable, smart and inclusive cities where people can build a happy life."
Dr Donya Hajializadeh of the Department of Civil and Environmental Engineering, commented: "Alviya is one of our most competent, professional and capable civil engineering graduates. As a student she was a highly motivated and enthusiastic member CivSoc (the Civil Engineering Society). During her placement year, which she spent working at Atkins, she exceeded expectations on all fronts and received excellent feedback from her peers and the senior management team who recognised her key contribution to the businesses."
Alviya, who is now doing a masters course at Imperial College London, will attend a 'Best of the Best' dinner at Claridges Hotel on 20 September where this year's National Student Awards winner will be announced. 
Discover our courses in civil and environmental engineering including our BEng (Hons)/MEng Civil Engineering degree.